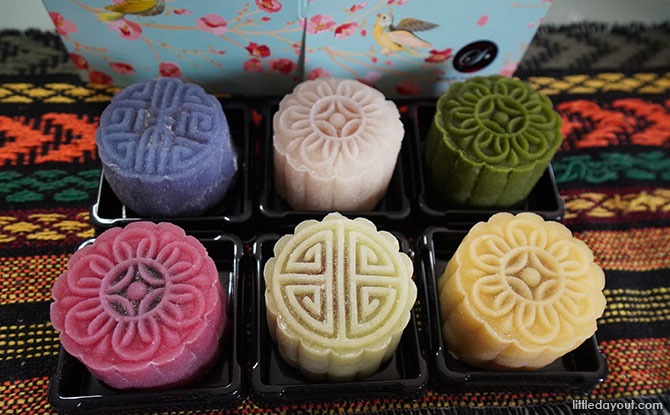 Simple Indulgence Patisserie's natural handmade snow skin mooncakes have been launched for Mid-Autumn Festival 2020. The four-year-old Singaporean-owned boutique bakery prides itself on making all mooncakes using a secret family recipe which has been passed down the generations. Its two mooncake collections feature six exciting and unique flavours.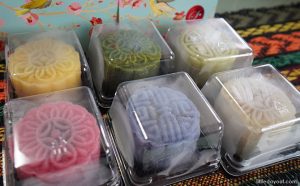 Brightly-coloured and beautiful, Simple Indulgence Patisserie's mooncakes are made true to its philosophy of using only real ingredients in its bakes. It uses real fruits, vegetables, flowers and food ingredients for the mooncakes natural colours and flavours. The handmade bakes are produced in small batches and using real, fresh and unadulterated ingredients.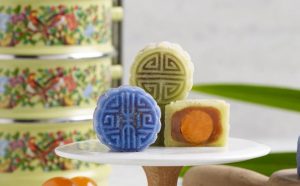 Simple Indulgence Patisserie's Singapore Heritage Collection features two mooncakes inspired by well-loved local flavours.
One flavour is the Pandan Salted Egg Yolk Lotus. This mooncake is a classic lotus and egg yolk filling but with a naturally coloured pandan leaf snow skin. The subtle taste of pandan in this mooncake is what made it one of our top favourite flavours amongst the different ones we got to try.
The other mooncake that is part of the Singapore Heritage Collection is the Butterfly Pea Gula Melaka Coconut Truffle. This mooncake has a dark chocolate truffle filled with white chocolate coconut ganache which sits in the centre of low sugar Gula Melaka lotus paste. It is then wrapped in a beautiful blue-hued snow skin.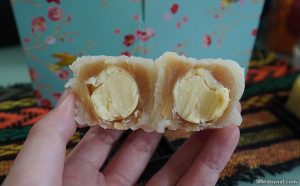 Simple Indulgence Patisserie other signature mooncake collection has four flavours: 100% Japanese Yuzu White Truffle, Japanese Matcha Azuki Truffle, Raspberry Black Sesame Truffle and Passionfruit Hazelnut Feuilletine Truffle.
The flavour we liked most was the Raspberry Black Sesame Truffle. Fresh raspberries are used to tinge this bluish snow skin mooncake. The filling is fresh black sesame paste and a white chocolate pod filled with raspberry white chocolate ganache which gives a medley of flavours in each bite.
The snow skin mooncakes were all bursting with flavour and had no hints of any artificial sweeteners or additives.
Simple Indulgence Patisserie also has chiffon cakes, traditional pineapple tarts and other bakes for sale. Check out full details and prices on its website.
https://www.simpleindulgencepatisserie.sg/