Here in Singapore, we always seem to be able to maximise the use of our spaces and the Siglap Linear Park is a good example of such land use.
---
Siglap Linear Park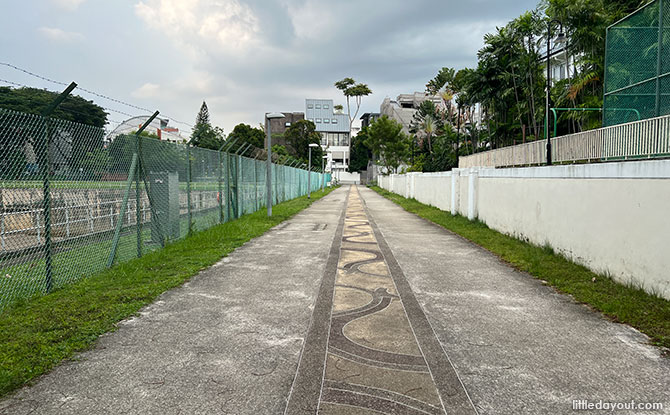 Stretching all the way from Opera Estate in the north, close to Bangsawan Park, down to Marine Parade Road in the south, the Siglap Linear Park serves as a walking and cycling corridor for those who want to make their way up and down the eastern neighbourhood.
This linear park is often times not more than just a pathway. Some parts are so tight that extra neighbourliness would be required to allow others to pass through.
---
-- Story continues below --
This makes it even more surprising that you can still also find some playground equipment along Siglap Linear Park.
---
Siglap Linear Park Playground
This Siglap Linear Park playground equipment is of course small to fit along the side of the linear park.
Nonetheless, for toddlers and children who are just looking for a spot to hang out, the playground will suffice.
So, if you are planning to head out and want to make a trek along a route from Opera Estate down to Marine Parade Road (from which you can make your way down to East Coast Park), don't neglect the tiny Siglap Linear Park and the access it offers.