The brand Keisuke is a familiar name with lovers of Japanese cuisine and is best known for their delicious ramen concepts (and free flow eggs and bean sprouts). Other than ramen, celebrity chef Mr Keisuke Takeda (whom the brand is named after) has also delved into hamburg, omurice and Napolitan spaghetti concepts. Now, diners can get to tonkatsu done his way at the new Shiokoji Tonkatsu Keisuke store.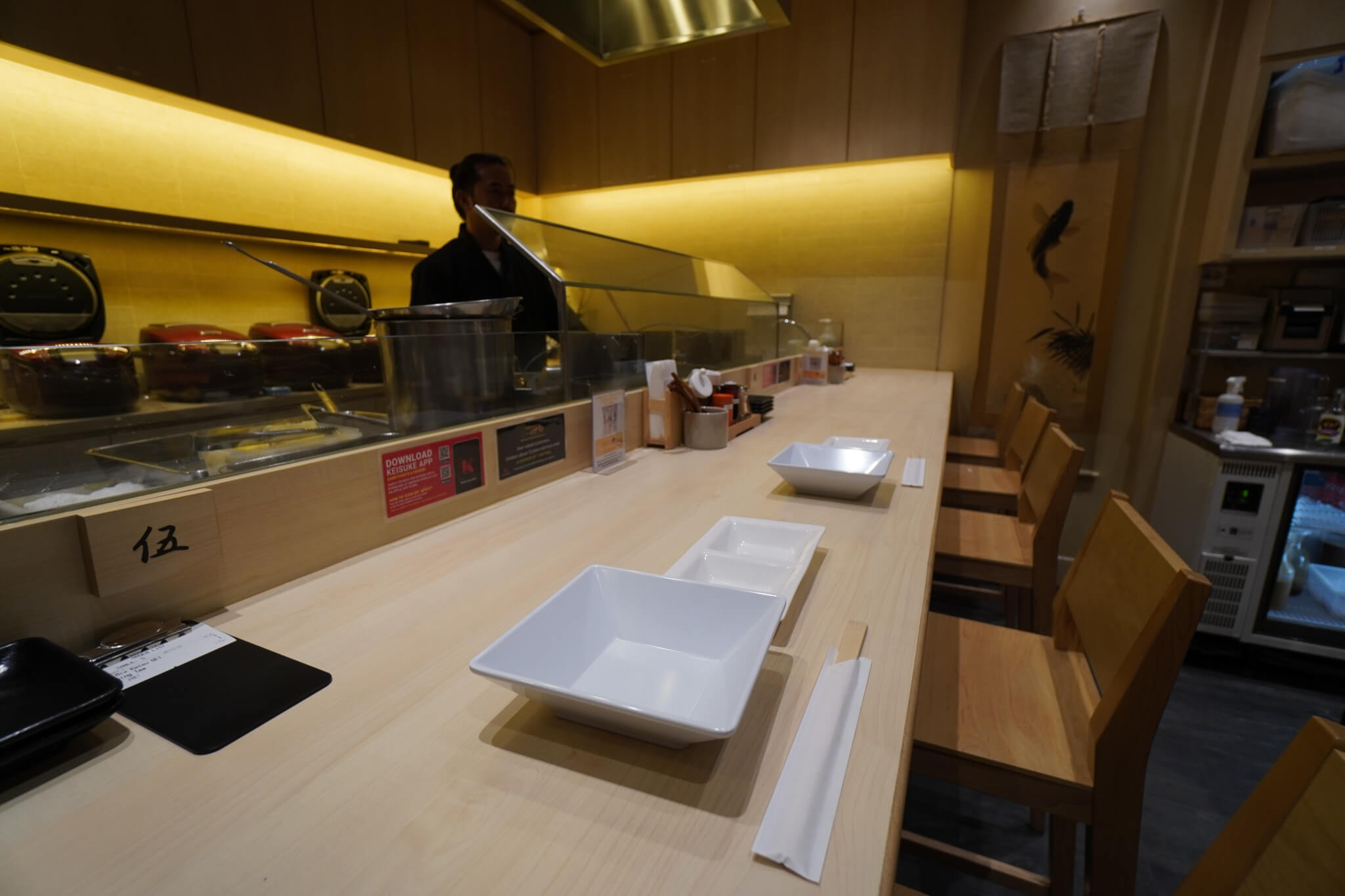 Located at Paya Lebar Square right beside Ramen Keisuke Tonkotsu King, this cosy space is similar to that of their many other outlets, keeping it intimate and transporting us back to the setting of little eateries that you would find in Japan. We sampled a variety of the tonkatsu dishes that are available at Shiokoji Tonkatsu Keisuke.
Tonkatsu Haven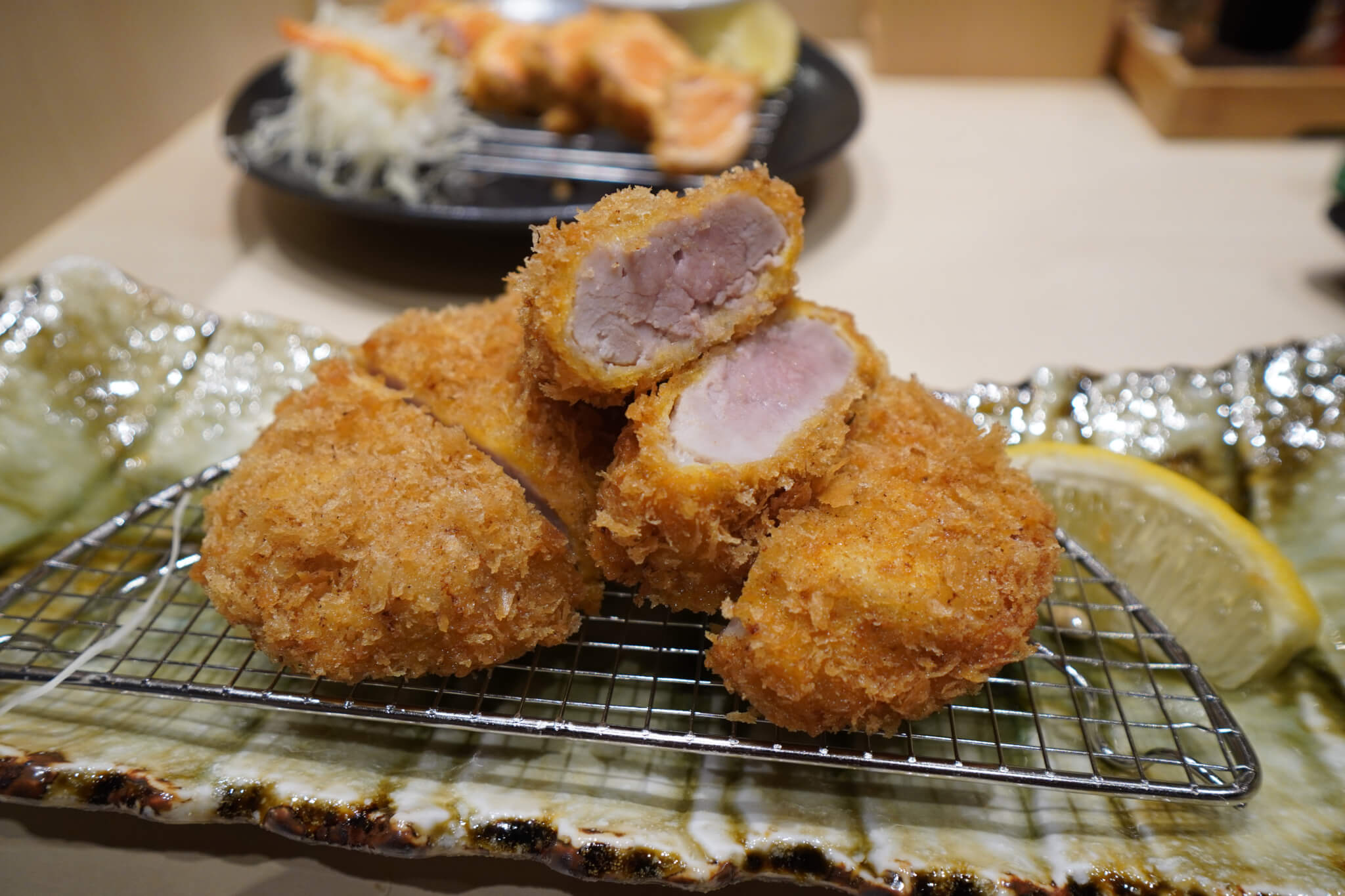 A literal translation of the Japanese word 'tonkatsu' is deep-fried pork, which usually translates in our minds as an "unhealthy" dish. For those who love this deep-fried breaded indulgence, you can enjoy it even more knowing that a key focus on this store is in giving healthier alternatives without compromising on the taste and quality.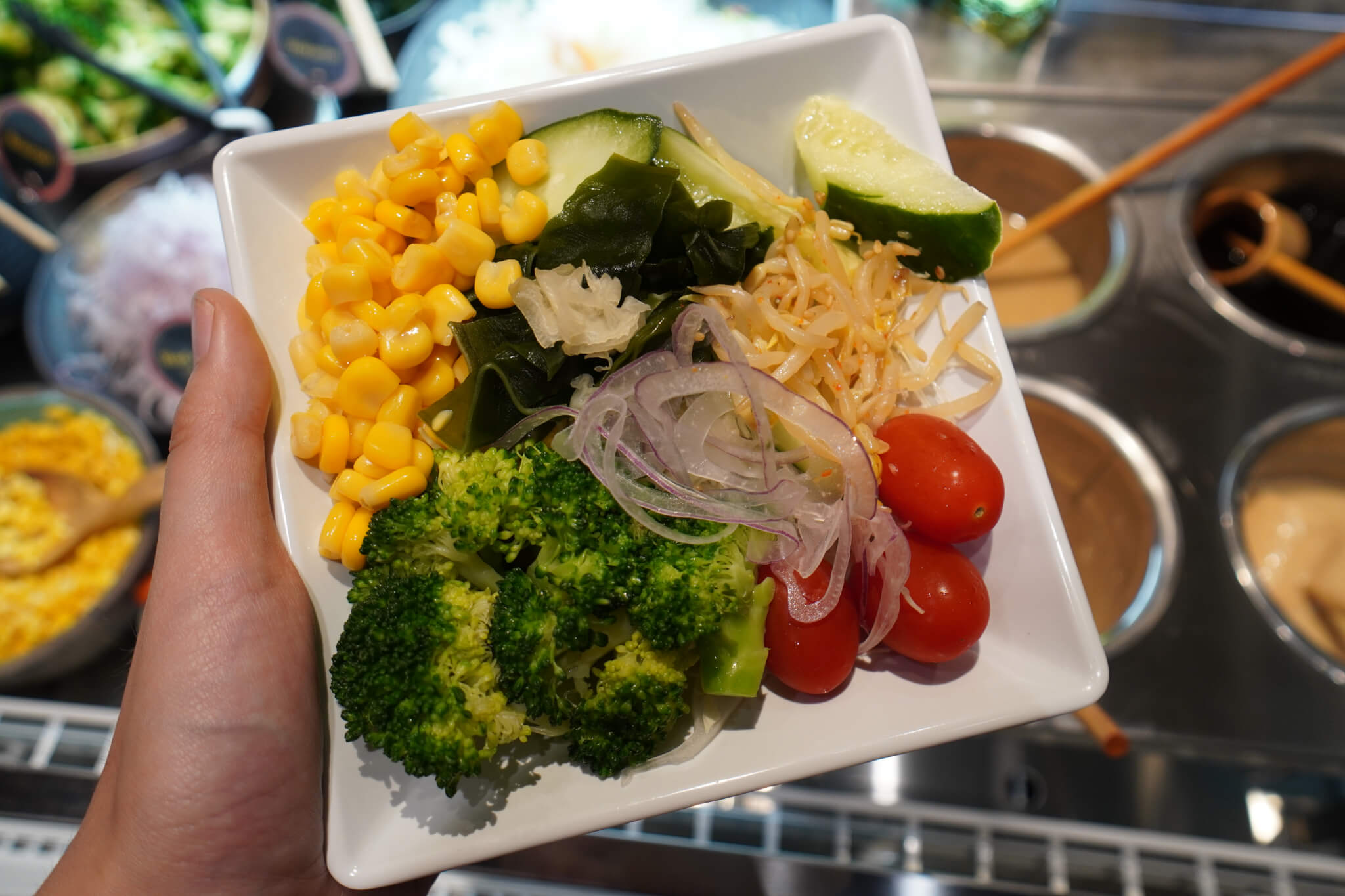 First of all, diners are welcomed with a free-flow salad bar. We were so happy that there were ingredients such as broccoli, fresh baby tomatoes and finely grated white cabbage to choose from. Select from a variety of salad dressings like the all-time favourite sesame sauce and Japanese soybean dressing.
On the topic of sauces, diners can create their own blend of tonkatsu sauce at the Tonkatsu Sauce Bar from a spread of over 10 different sauce bases, as well as familiar local garnishes such as spring onions, chilli padi and fried onions.
The first dish we ordered was the Shiokoji Pork Mix Katsu with a mix of both pork loin and tenderloin parts. Each set meal comes with a fried half-boiled egg, rice, miso soup and Japanese pickles. For a heartier rice accompaniment, try blending the runny yolk
from the fried egg with the Japanese rice and a dash of soy sauce – its good stuff.
The fine cuts of pork loin and tenderloin are marinated with "shiokoji", low sodium fermented rice seasoning ingredient which boasts of health benefits such as aiding digestion, boosting anti-ageing and skin-clearing. They are then deep-fried using a Water Molecule Control technology which used 50% less oil as compared to traditional frying methods.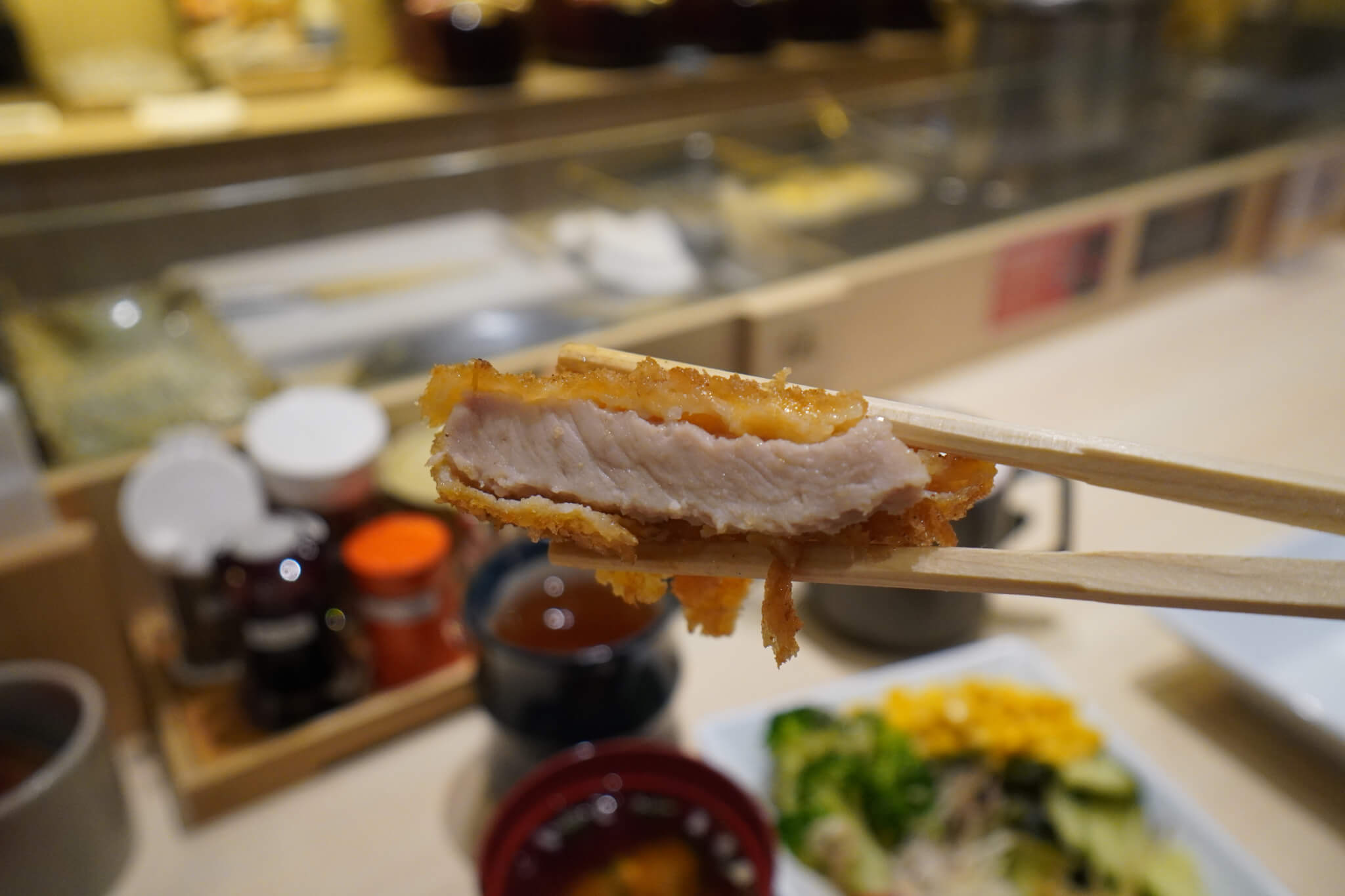 The cutlet was light and crispy – even after taking a good number of photos. The meats were tender and we could taste the rich flavour of the meat. We also tried dipping it in the samurai sauce (a mixture of chilli sauce, tomato ketchup and Mayonnaise) and it is highly recommend. After finishing the entire cutlet, we were so glad to say that we did not have that "jelak" feeling and had space to sample other dishes as well.
Other Varieties of Tonkatsu
For those who find pork too strong for your palate, a choice of a tender Chicken Tonkatsu is also available.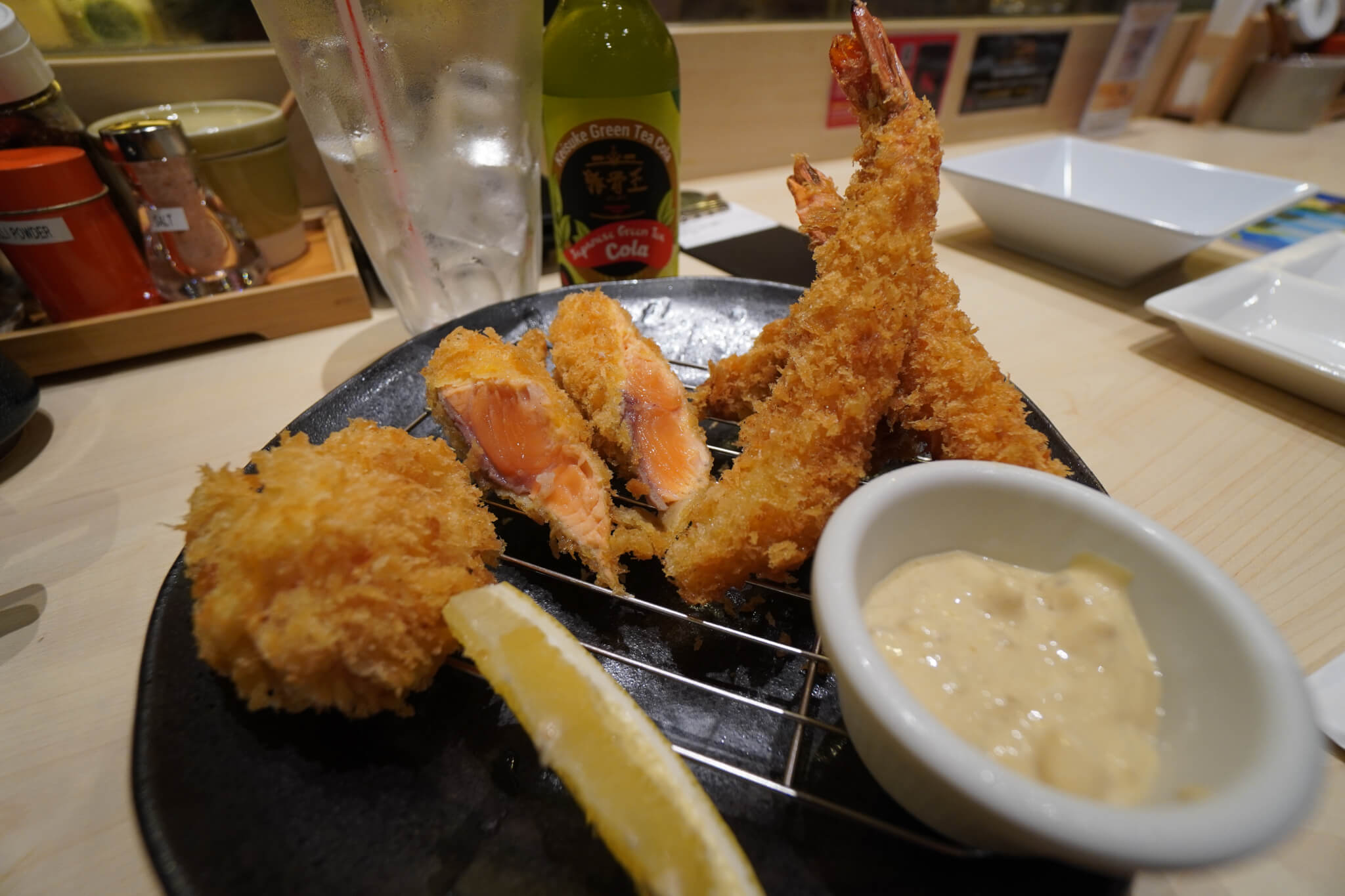 We also ordered the Assorted Seafood Katsu set, consisting of breaded Ebi, salmon rare tonkatsu and breaded scallops. A Salmon Rare Tonkatsu set and Tuna Rare Tonkatsu set are also available. The fish is cooked using a different method so that the meats come up soft and rare on the inside.
We really enjoyed this one although the portion was a little small for a main course. The prawns had a nice springy texture and good bite, and we're glad that the scallops were not the sort that were overly shrunken. The winner of the meal was probably the semi-rare salmon which had a rich fatty flavour and went well with the crispy batter. We'll probably order a full set of salmon on our next visit.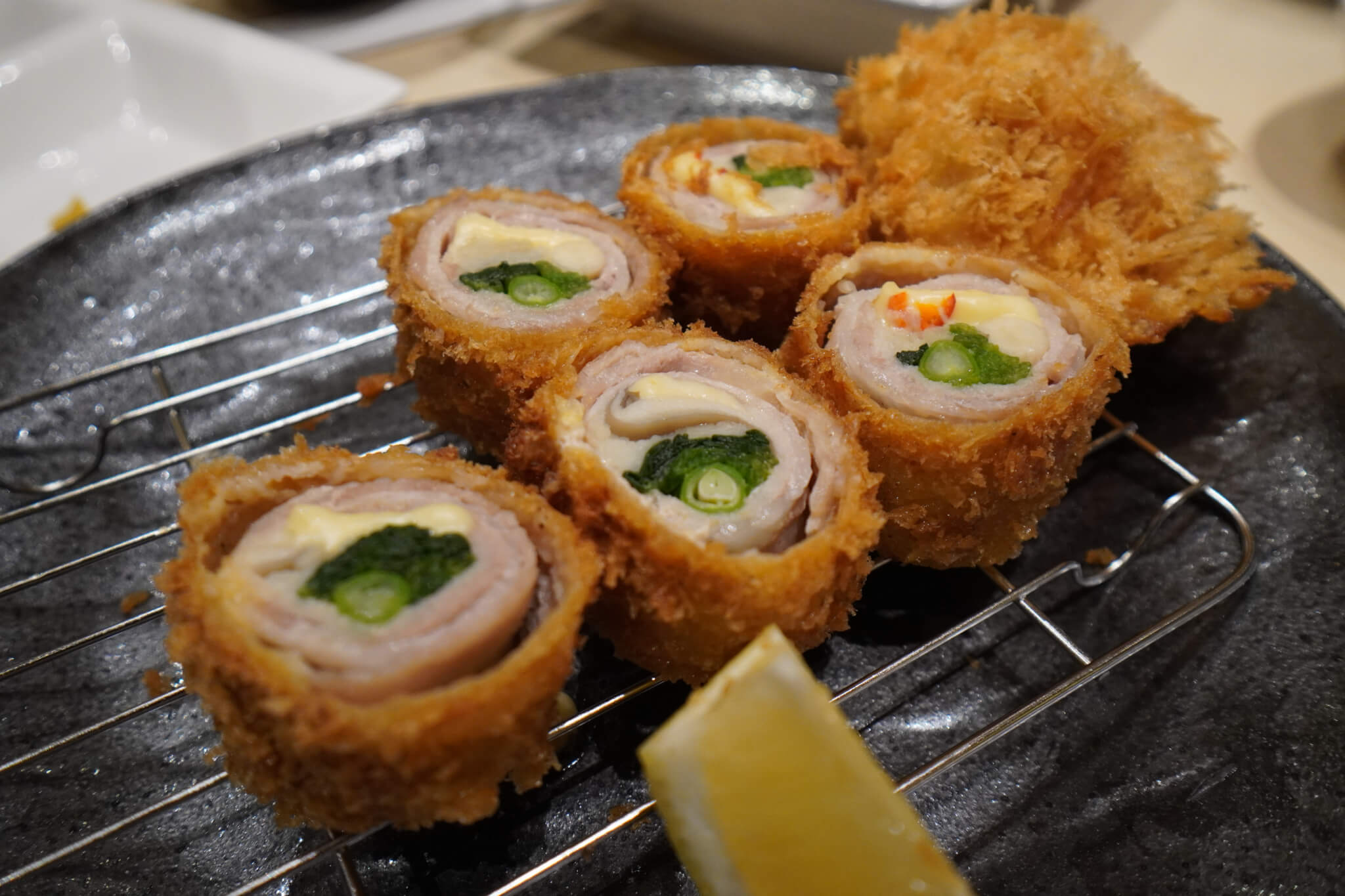 We couldn't end our review without mentioning the Rolled Pork & Vegetables
Tonkatsu. Diners can 'mix and match' up to five vegetables of their choice, from over
twenty different vegetables available. The chosen assortment of vegetables will then be
wrapped in pork to create their own Rolled Pork & Vegetables Tonkatsu. We recommend adding the cheddar cheese for the extra burst of flavour.
Shiokoji Tonkatsu Keisuke opens on 13 November 2019.
Shiokoji Tonkatsu Keisuke
Address: 60 Paya Lebar Road, #01-02/03, Paya Lebar Square, Singapore 409051
Opening hours: Daily, 11.30 am to 2.30 pm and 5.30 pm to 10 pm