Spring is in bloom at Gardens by the Bay's Rhododendron Radiance at the Flower Dome. More than 80 varieties of these flowering bushes have been brought in from New Zealand for the Dome's latest floral display which runs from 27 September to 28 October 2019.
This is the first Rhododendron Radiance flower display at Gardens by the Bay. Instead of Autumn hues, there are clusters of flowers in red and pink, yellow and white.
While there are 1,000 species of rhododendrons found in Europe, Asia, North America and Australia, those on display at Flower Dome come from New Zealand.
It is currently Spring in the Southern hemisphere where New Zealand is located and rhododendrons are in bloom around the country.
Rose + Tree = Rhododendron
The word rhododendrons (pronounced "row-doh-den-dron") comes from the Greek words for "rose" and "tree".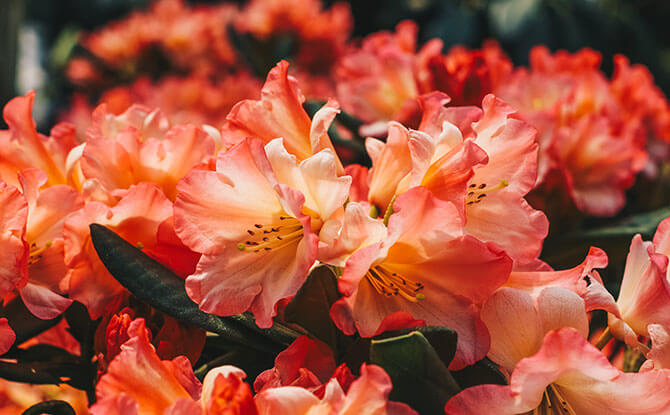 Among the varieties at Gardens by the Bay's Flower Dome to keep an eye out for are the Rhododendron 'Mount Loma Prieta' with striking pink flowers with apricot-yellow centres, Rhododendron 'Meadow Lemon' which has red-toned buds which turn into pale yellow flowers, and the Rhododendron 'Sierra Sunset' with distinctive orange, yellow and cream hues.
Also making an appearance at Rhododendron Radiance are more than 10 varieties of azaleas, a flower related to the rhododendron.
A Slice of New Zealand Life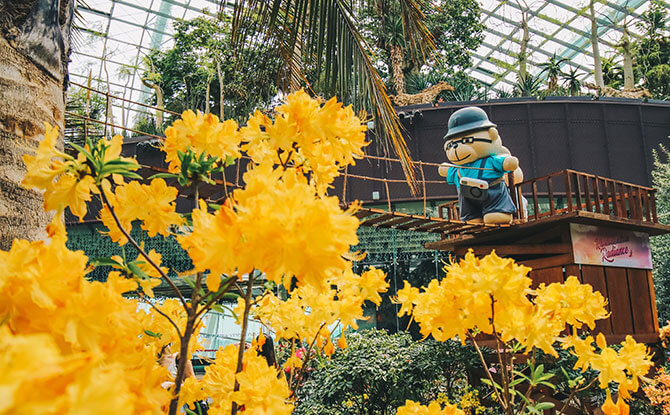 Adding to the "New Zealand-ish" touch at Rhododendron Radiance, Gardens by the Bay's bear mascots are on display, engaged in adventurous outdoor activities that the country is known for.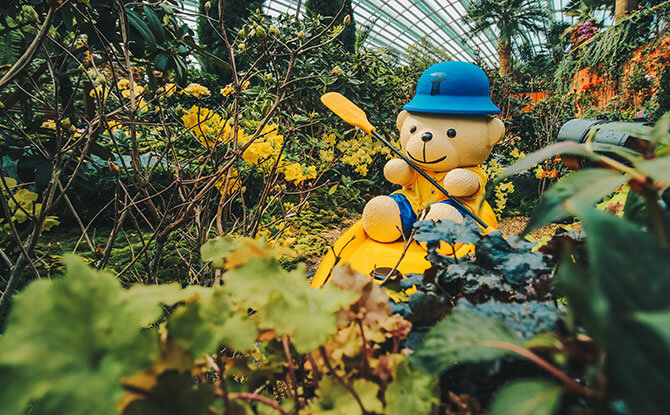 There are eight bear mascots amongst the brightly-coloured flowers. Spot them kayaking, zip-lining and even up in a hot air balloon.
Those familiar with Queenstown, New Zealand, will also recognise the famous Shotover Jet boat. The bear mascot inside even has its paw up in the air in glee!
A visit to the climate-controlled Flower Dome and the latest Floral Display is one way to forget about hazy days in Singapore.
Rhododendron Radiance, Gardens by the Bay
When: 27 September to 28 October 2019
Where: Flower Dome
Admission charge apply