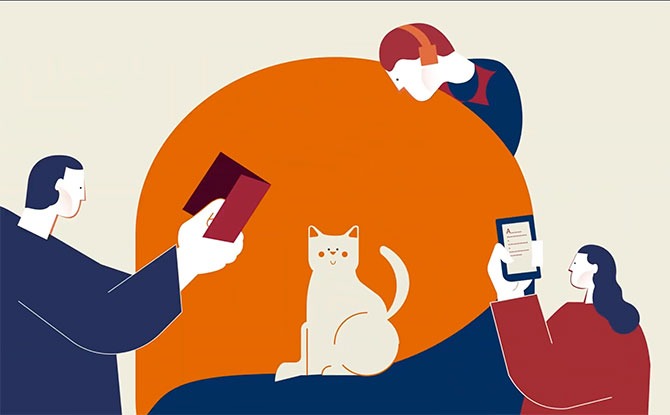 From 25 June to 18 July 2021, The National Library Board's (NLB) annual signature Read! Fest will return after its year-long break with more than 60 exciting new online programmes including literary trails, panel discussions with international and local speakers and reading sessions. Here are five highlights of Read! Fest 2021 to look out for.
---
5 Highlights Of Read! Fest 2021
Self-Guided Literary Trail
Titled 'The Curious Adventures of The Salaryman', Read! Fest 2021's interactive self-guided literary trails will bring participants on a multi-sensory reading experience through the various pitstops trails located at three sites – West Coast Park, East Coast Park and the ground floor Plaza of the National Library Building. Participants will be able to journey through an immersive reading experience by scanning the QR codes of physical markers at these sites to activate the storyline and its sensory elements. The trails will be available from mid-July to September 2021.
---
Reboot-inspired Installations at the Libraries
The theme for Read! Fest 2021 is "Reboot" and invites participants to reboot their senses and perspectives. Reboot-inspired installations will be set up at Woodlands Regional Library, Jurong Regional Library, Tampines Regional Library, Yishun Public Library, Seng Kang Public Library, Serangoon Public Library and Toa Payoh Public Library. There, participants can engage with the mini activities at the stations meant to inspire Singaporeans to reflect upon the festival theme and gain new perspectives.
12 Curated Books to Read
As part of the Read! Fest recommended reads, there will be 12 English, Chinese, Malay and Tamil books featured and present the readers with new perspectives on living in the 21st century especially during these uncertain times. The English books are available in both physical and eBooks formats; while the Chinese, Malay and Tamil books are available as physical books in our public libraries. Those interested can check the availability of these books through the NLB mobile app.
---
Read for Books Charity Drive
In support of NLB's WondeRead programme and ItsRainingRaincoats, the Read for Books is a charity book drive that aims to raise awareness in reading and share the gift of reading with the less privileged. From 10 to 26 July 2021, for every 10 people who read for 15 minutes, one book will be donated to the beneficiaries mentioned above.
Due to the current situation, members of the public may take part in the Zoom Read for Books where librarians will share their favourite books with the participants. Schools, companies, organisations, individuals are also encouraged to hold their own Read for Books session at their own time.
---
Big Book Giveaway
To encourage the community to read more, read widely, and read together, the Big Book Giveaway (BBG) is an annual community event by NLB where members of the public are given access to free pre-loved books that enrich their reading journey. These pre-loved books can be brought home for free on a while stocks last basis.
Visit the site here for more information.