Hurray! "I choose you!" Pokémon Centre Singapore launched its online store, Pokémon Store Shopee Singapore, and now you can purchase your favourite Pokémon plushies and other merchandise from the comfort of home.
The official Pokémon Store Shopee Singapore opened on 1 July 2020. Here's a quick look at the opening specials and deals, along with cute collectables and merchandise that we would love to get our hands on!
Pokémon Store Shopee Singapore Opening Specials
---
Life-Sized Psyduck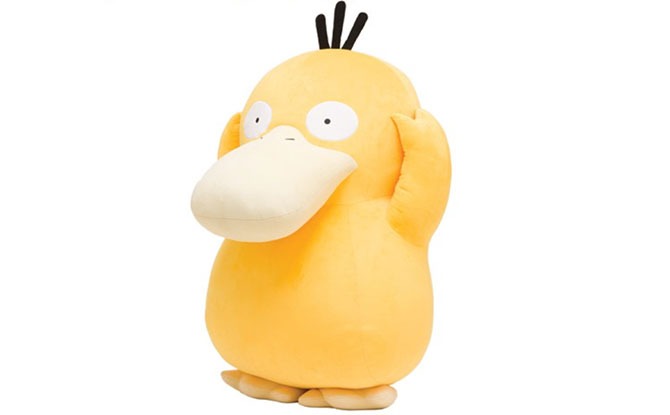 Oh my… we're in love with this life-sized psyduck. No need to catch it in AR mode anymore. Instead, you can get this adorable yellow plushie, which stands at around 80 cm tall, from the Pokémon Store Shopee Singapore. It is available on pre-order but you will need to hurry because the deadline to do so is 5 July 2020. Pre-order here.
---
-- Story continues below --
---
Pokémon Clear Folder & Clear Card with Online Order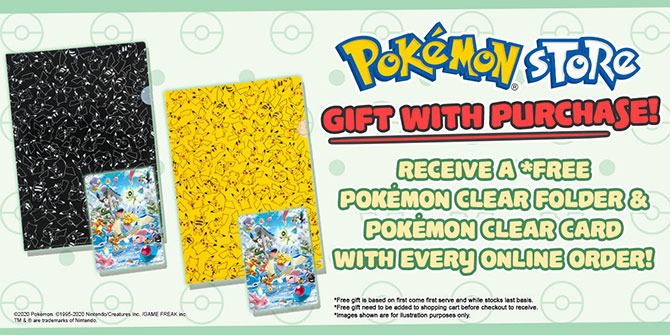 To celebrate the opening of the Pokémon Store Shopee Singapore, Pokémon Center Singapore is giving away free Pokémon clear folders and Pokémon clear cards with every online order. These items are available on a first come first served basis, while stocks last.
Remember to add the free gift to your shopping cart before checking out to receive it!
---
Free Shipping with Minimum Spend
The Pokémon Online Store is also offering free shipping with a minimum spend of $25! All the more reason to pick up some Pokémon merch and have it delivered straight to the doorstep.
---
Voucher Code
From now till Friday, 31 July, if you are new to Shopee, by simply spending a minimum of $20, you can get $10 off when you use the voucher code "POKESHOP10". That's pretty incredible savings off your first purchase.
Adorable Things to Buy On Pokémon Singapore's Shopee Online Store
Here are some things to buy on the Pokémon Store Shopee Singapore.
Singapore Store Exclusive Pikachu with Lapras Poncho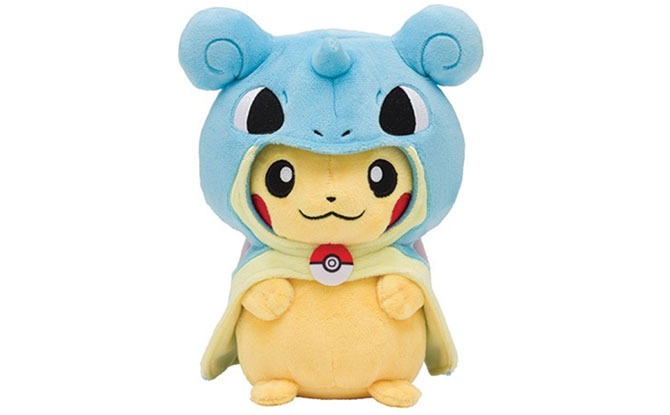 Lapras, the water-type Pokémon, is very much associated with our sunny island Singapore. For Pokémon Center Singapore's first anniversary, it has launched a plush Pikachu with a Lapras Poncho. Shop here.
---
Singapore Store Exclusive Pikachu with Celebi Poncho
Another Singapore store exclusive is this Pikachu with Celebi Poncho. Shop here.
---
Tablet Laptop Case Snorlax's Yawn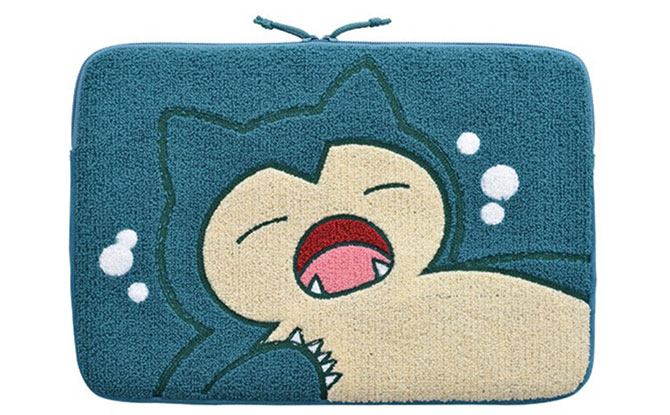 Maybe because it is the way we feel in meetings but this yawning Snorlax on this tablet laptop case is something we can definitely associate with. Shop here.
---
Pikachu Ears Backpack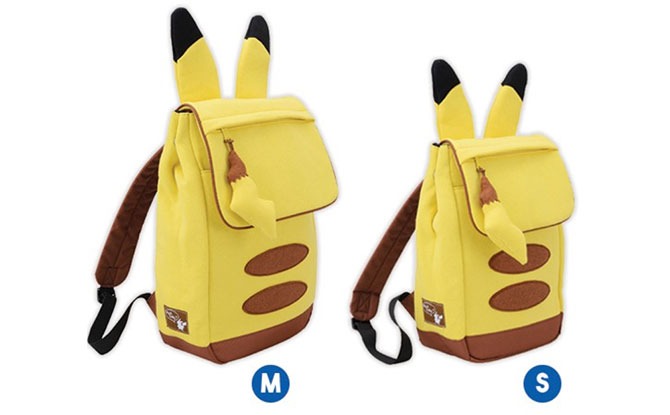 We've been considering this cute backpack with distinctive Pikachu ears for some time. Now might just be the time to purchase it. It is available in two sizes, one for me and the other for mini-me! Shop here.
---
Poké Ball Poké Plush Keychain
There is nothing more iconic than this Poké ball keychain. We are thinking of getting a few of these as gifts. Plus, there are plenty of other Pokémon keychain designs to choose from too. Shop here.
---
Pokémon Plushies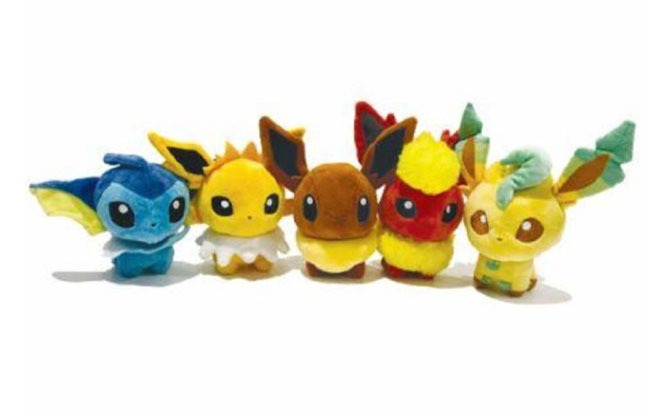 You can get the whole range of Pokémon toys from the online Pokemon store. We've had our eye on the whole series of Eevee evolutions. Shop here.
Got to "catch 'em" all! Visit the Pokémon Singapore online store at Shopee.
This story contains affiliate links. This means we earn a small fee if you purchase something through a link from our website. There is no additional cost to you. This helps to support Little Day Out and keeps us going.