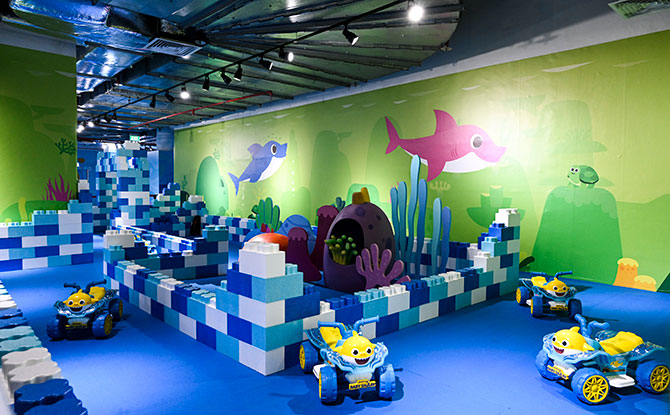 Kids can dance to the Baby Shark Dance (doo, doo, doo, doo, doo, doo), go on various rides and play in a sea of balls at Pinkfong World Adventure in Singapore, The Pinkfong Company's first-ever indoor theme park.
Pinkfong World Adventure makes its worldwide debut on 7 October 2022 at Singapore's Marina Square and is a collaboration with Biz Trend Media. It features four attraction zones with more than 10 games and entertainment experiences inspired by Pinkfong and Baby Shark.
---
Pinkfong World Adventure Highlights & Things To Do
Kids can head to Wonderville where there is a ball pit and trampoline.
Over at the Doo Doo Doo Station, kids and families can dance to the Baby Shark choreography. Families can download snapshots of themselves performing via a QR code after the dance.
---
-- Story continues below --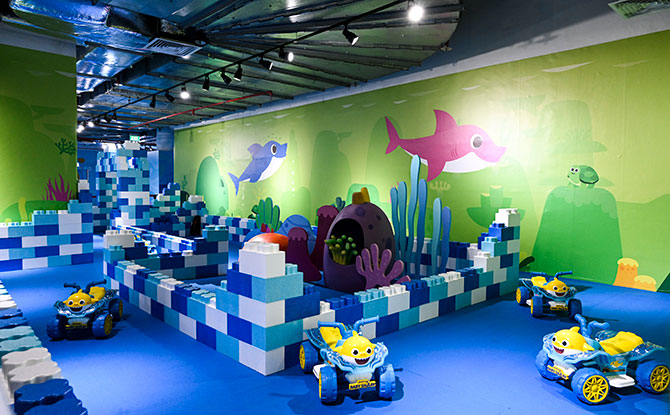 Tricycle Rider Under the Sea is a racecourse themed with sea corals. There's also a sand play area where kids can dig for buried treasure.
Kids can get wrapped up inside a bubble machine.
There are also rides like carousels and a Daddy Shark "pirate ship" that swings back and forth.
---
Starting from Singapore and Touring Malaysia, Hong Kong
"We're thrilled to open our first-ever indoor theme park where kids and families could have fun together through world-class leisure experiences," said Gemma Joo, the Chief Business Officer at The Pinkfong Company, "Launching Pinkfong World Adventure is a great opportunity for us to engage with fans and expand our representation across Asia. We'll continue to seek unique, creative ways to bring the fun of our beloved shows and characters to the daily lives of kids and families."
Pinkfong World Adventure will be in Singapore from 7th October 2022 to 2 January 2023.
Tickets for Pinkfong Adventure World – Singapore are exclusively available at Sistic website and start fro $28.
The event tour will arrive in Malaysia in January 2023 and Hong Kong in the summer 2023. More details about the tour in Malaysia and Hong Kong will be announced later this year.