It's Pi Day 2021 in Singapore on Sunday, 14 March. For the uninitiated, Pi Day is a day which celebrates the unending mathematical constant 3.14159265359 and so on.
For Pi Day 2021, here are some ideas to mark this day and get your geek on!
---
What's Happening for Pi Day 2021 in Singapore
Inspire: Celebrating the Joy of Numbers

Science Centre Singapore is holding various challenges and has some specials on for Pi Day 2021. Take part in a Pi Memory Challenge and recite as many digits of Pi as you can. Up for grabs are tattoos, bags and lenticular notebooks (you have to recite 50 digits plus 1 for that last prize!).
If you need some help remembering what 50 digits of Pi are, here they are:
3. 14159 26535 89793 23846 26433 83279 50288 41971 69399 37510
Alternatively, if you dress up as Albert Einstein on 14 March 2021, you can get free entry Science Centre Singapore. The first 30 Pi Day babies, i.e. those born on 14 March get a special treat too. Details here.
---
McDonald's Pie Day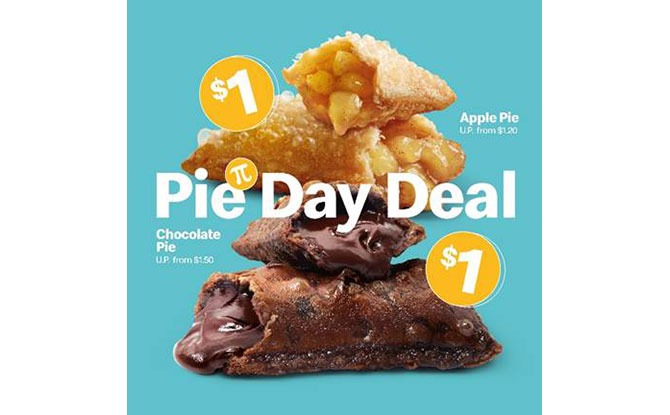 One tradition which people adhere to on Pi day is to eat some… yes, you guessed it – pie. McDonald's Singapore is getting in on the act and from 12 to 14 March, you can pick up a McDonald's Chocolate or Apple Pie for only a dollar.
So if you wish to mark Pi Day 2021 the Singaporean way, i.e. by eating, you can take advantage of this deal for a sweet treat.
---
Go for a 5 km (3.14 mile) Walk or Run
An alternative way to mark Pi Day 2021 is to go for a 5 km walk or run. 5 km is the equivalent of 3.14 miles. So that's a connection, right? There are virtual runs but they are not being held in Singapore. Instead, make it a 3.14 mile exercise day on 14 March. Here are some running routes.
---
Check Out Games@PI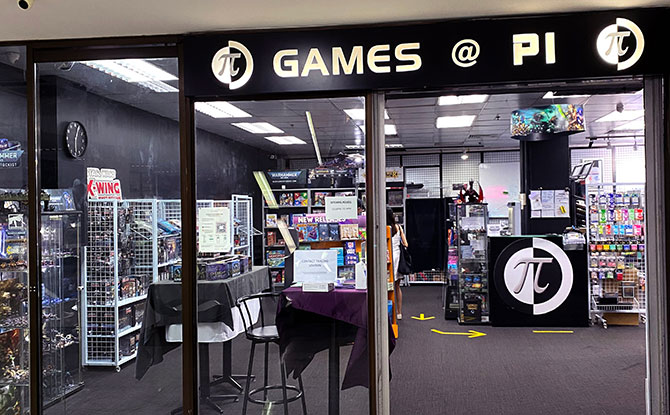 Why not try out a new board game in honour of Pi Day? Pay a visit to Games@PI to browse through the various board games on its shelves and see if anything catches your eye.
Check out some suggestions of family-friendly board games here.
Happy Pi Day 2021!