The French perfumer Maurice Roucel once said, "Your perfume is your message, your scented slogan."
Indeed, fragrance has a remarkable ability to project your personality. Not only that, it can influence your mood, remind you of places or people and draw an emotional response.
But it is a highly personal and subjective thing, open to individual tastes. One woman's Pleasures is another woman's Poison, after all.
That is why more and more discerning noses and those after something special are personalising their fragrance in order to have a scent that's specifically them. Customising also allows people to play up or tone down aspects of existing perfumes. Love Chanel No. 5 but wish the jasmine and roses note are a touch stronger? No problem, you can create something that hits your sweet spot.
---
-- Story continues below --
---
Personalised Perfumes & Fragrances In Singapore
Here, we show you where to go for bespoke fragrances in Singapore. And don't worry, they won't burn a hole in your pocket.
Maison 21G
The nose and brains behind this label is Johanna Monange, formerly a fragrance director at industry giants Firmenich and International Flavors & Fragrances for 20 years. She decided to start her own label in order to help individuals create fragrances that are theirs and theirs alone.
There are currently three outlets you can visit: the flagship on Duxton Road and two recently opened stores at Ion Orchard and BHG Bugis.
Customers can have a one-to-one consultation in-store and explore the 30-odd scent notes available. After you've chosen two, a patented machine mixes them on the spot in just a couple of minutes.
More experienced or adventurous buyers can do customisation via the brand's website in three ways: by selecting the notes directly if they know what they like, by using their favourite perfume as a reference, or by doing a personality test.
Prices range from $20 for a 5ml roll-on to $80 for a 30ml bottle.
77 Duxton Road; #B2-48 Ion Orchard; BHG Bugis Junction
---
Sifr Aromatics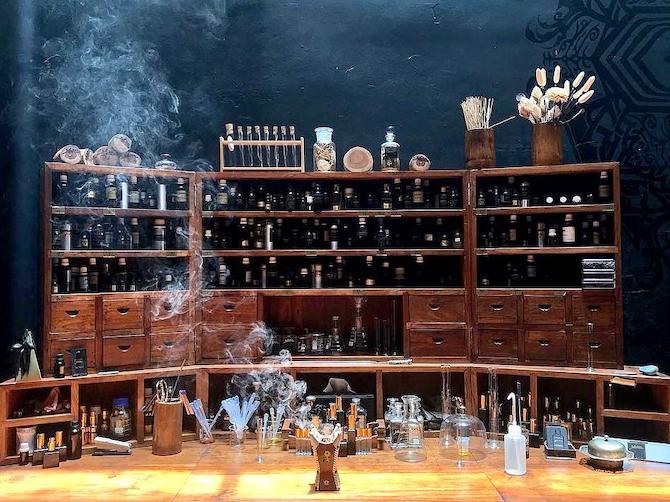 This niche perfumery located in Kampong Glam is headed by Johari Kazura, a third-generation perfumer who was inspired by his grandfather and the small perfume shop he started in 1933.
Housed in a 19th century heritage shophouse, stepping into the store is like stepping back into the old world. Think dark wood floors, apothecary-like wooden shelves, gold trimmings and rows upon rows of vintage-looking bottles and vials.
During the 1.5 hours consultation, you'll get to co-create your fragrance alongside the master perfumer who will walk you through various scents and help you with selection and testing. At the end of it, you'll go home with a 50ml Eau de Parfum contained in an exclusive in-house bottle.
Depending on the complexity of your blend, prices can range from $200 to $450.
42 Arab Street
---
Oo La Lab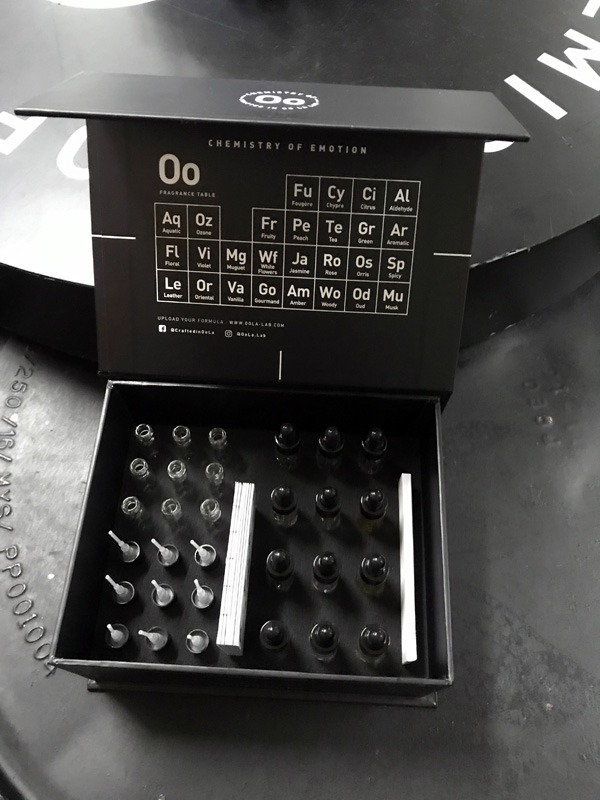 This perfume lab uses only sustainably sourced and cruelty-free ingredients which are stored in small batches and hand-poured to order.
Though the company offers its own artisanal fragrances, the real fun comes from its Fragrance Mixology Kit, a sort of chemistry set for perfumes that lets you blend and experiment to your heart's content at home. Inside, you'll find 12 scent notes (chosen by you) in dropper bottles, three limited edition ingredients, mixing apparatus, an instruction manual and a blotter booklet.
Alternatively, if you're lazy to start from scratch, order the Layering Kit – a set of seven notes (also chosen by you) in glass atomizer bottles. These can be sprayed over existing perfumes to tweak or strengthen their scent.
Interested to learn more about the art of perfumery? Then sign up for a workshop where you'll learn about the different scent building blocks, how to construct your personal scent, and come away with a 20ml or 50ml bottle of customised EDP.
From $88 for an EDP workshop to $188 for the Fragrance Mixology Kit.
#02-04 Delta House, 2 Alexandra Road
---
Freda'D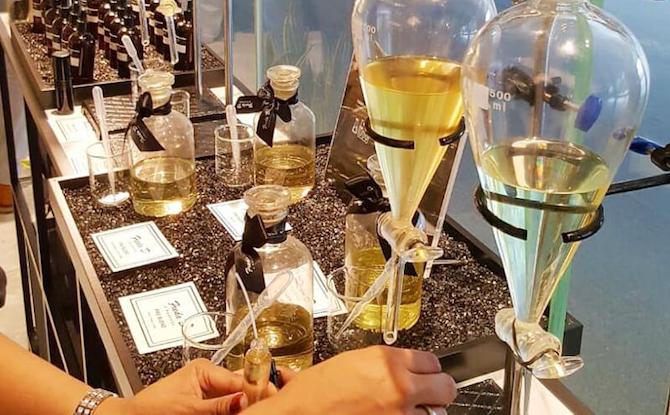 Founded by former air stewardess Faridah Yusuf whose dad was a men's fragrance perfumer, this brand prides itself on creating lasting fragrances that suit our tropical weather.
You can book a workshop session – conducted at the store in Westgate mall – and create your own hand-blended personalised EDP. It's a fun, fuss-free activity to indulge in with your partner or friends.
#01-K7 Westgate, 3 Gateway Drive