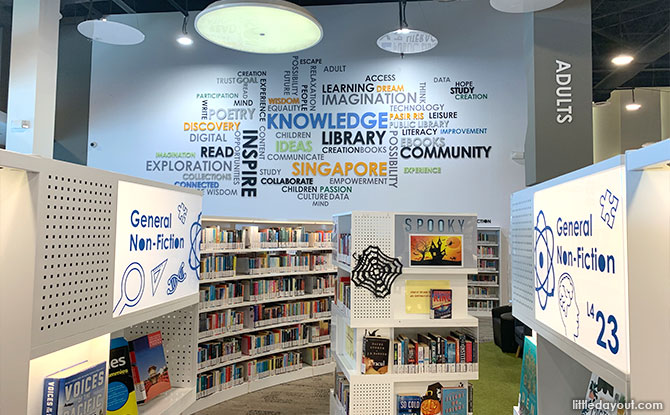 Located at the level four of White Sands shopping mall is the Pasir Ris Public Library. With a welcoming vibe that caters to both families and teens, the Pasir Ris Library is a great place to hang out with a book.
---
History of Pasir Ris Public Library at White Sands
Pasir Ris Public Library at White Sands shopping centre first opened on 6 October 2000. However, when you step inside, it would be hard to believe that the facility is more than 20 years old. That is because it underwent a face lift in 2015, sprucing up its interior so that library patrons can enjoy the experience even more.
The renovated library at White Sands was reopened to the public on 28 November 2015.
---
Reading Spaces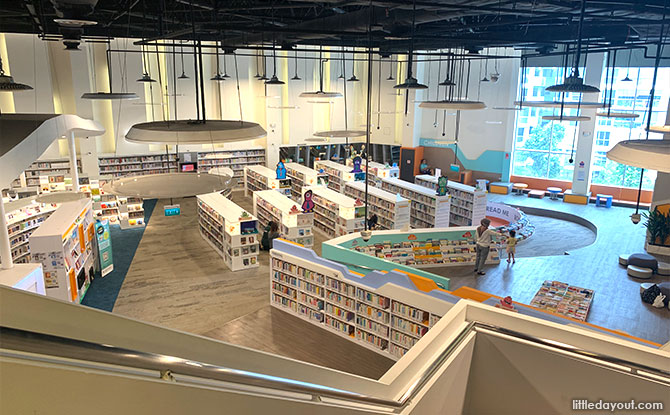 ---
-- Story continues below --
Entering the library, there are various spaces that have been set out for patrons. To the left of the entrance, there is a terraced sitting area just beside the large windows that look out of the library. It is a cozy spot to settle down with a book or magazine.
Behind the tiered seating area, there is also another reading area, laid out in a separate room.
---
Children's Zone & Early Literacy Library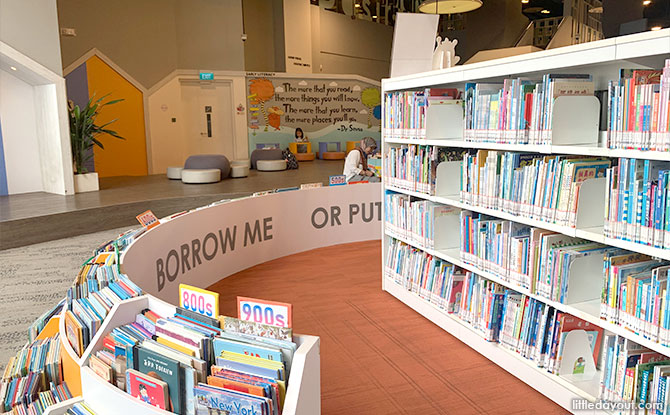 At the other end of the library is the children's zone. An early literacy library for young children has been set up with low shelves and front-facing books to make it easier for them to pick out what books they would like to flip through.
Together with the shelves of children's books, the early literacy library caters to the residents of Pasir Ris, including young, married couples.
---
Teens' Mezzanine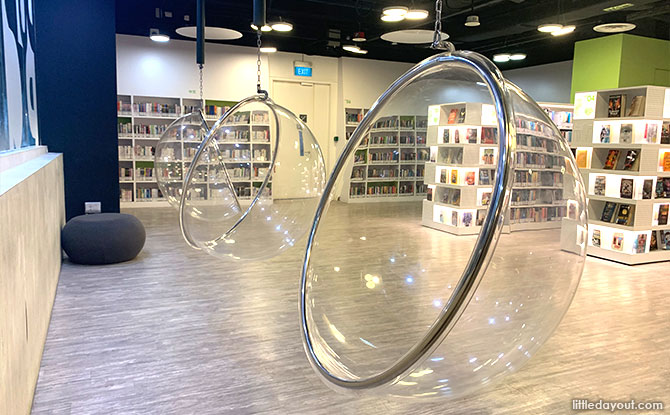 Another space at Pasir Ris Public Library is a floor above. This is the Teens' Mezzanine space where there is casual sitting for teens to hang out. One of the nice features at the Teens' Mezzanine are the clear acrylic pods that can be found hanging from the ceiling. These look out over the rest of the library below.
The Pasir Ris Library is a great place to hangout and spend some time reading and relaxing while at White Sands.
---
Opening Hours at Pasir Ris Library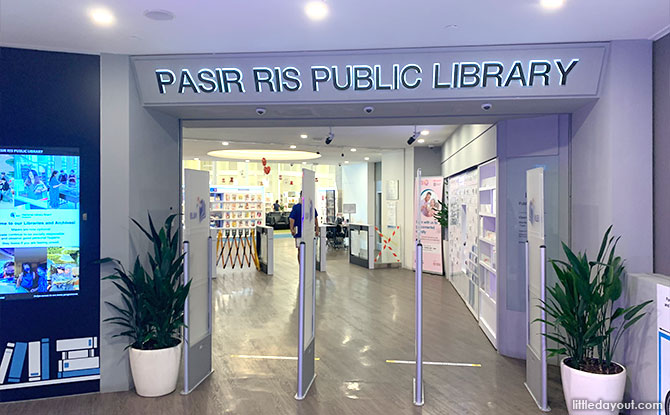 The Pasir Ris Library is open from Monday to Sunday, 11 am to 9 pm. Closed at 5 pm on the eves of Christmas, New Year and Chinese New Year. Closed on Public Holidays.