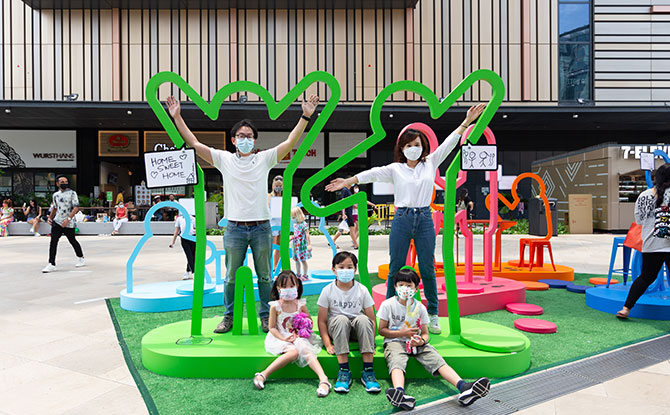 If you've been around Paya Lebar Square and Paya Lebar Quarter, you may have caught sight of a brightly coloured art installation Park Yourself which invites people to pose for some fun pictures amongst whimsical outlines.
---
Park Yourself Art Installation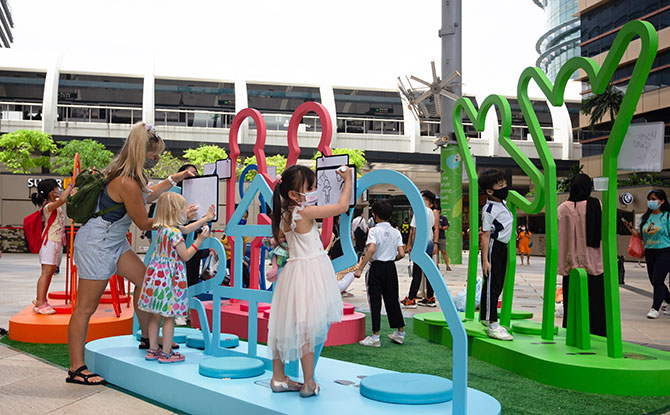 Park Yourself is part of a playful series of "People Parking Lots" which engages with the public by allowing them to pose in various play and rest positions. People can frame themselves with the art installation, posing for photos and social media pictures.
The placemaking effort is one of the five finalists of the Urban Redevelopment Authority and Real Estate Developers' Association of Singapore SPARK Challenge. With the them Enlivening Public Spaces, this year's edition of the Challenge is aimed at providing opportunities for bonding and interaction.
---
Bonding and Interaction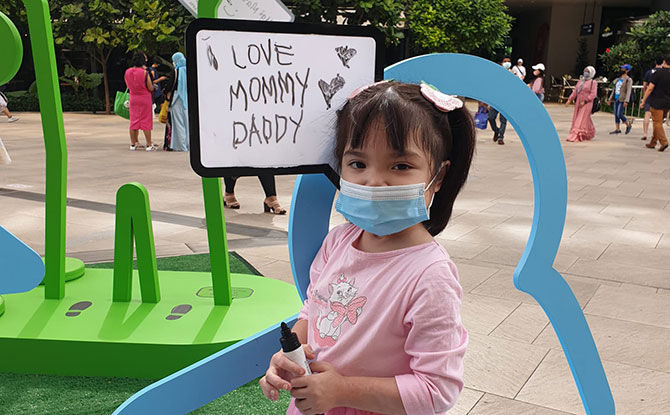 In addition to posing for pictures at Park Yourself, the public can also leave messages on whiteboards for others who come after.
---
-- Story continues below --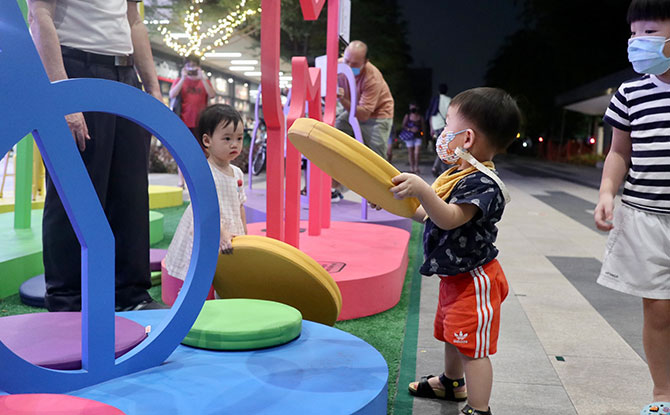 Kids have also been busy getting excited about the cushions at the art installation.
If you wish to pay a visit to the Park Yourself, it is now on display at Paya Lebar Square and Paya Lebar Quarter till 30 Apr 2022.
While at Paya Lebar Quarter with kids, also check out its Banyan Tree playground at the Parkside.