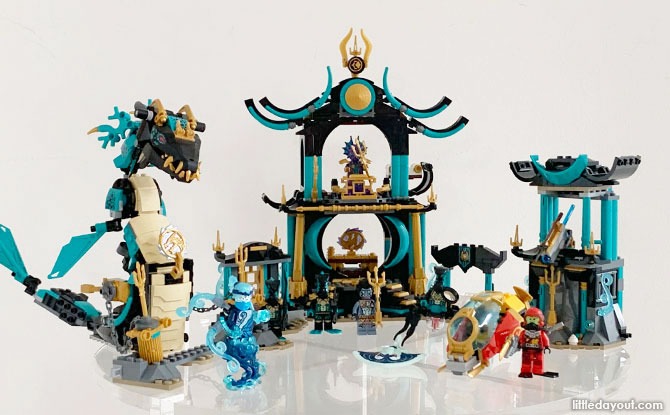 It is hard not to be impressed by the LEGO Temple Of The Endless Sea 71755. It not only has multiple, standalone buildings but also includes seven minifigures such as NRG Nya, Prince Kalmaar and Prince Benthomaar, something that is sure to appeal to any fan of LEGO NINJAGO.
We recently received a set of LEGO Temple Of The Endless Sea 71755 and set about building it for ourselves.
---
LEGO Temple Of The Endless Sea 71755 Review
The LEGO pieces come in nine individual packs, broken down so that it is easier to fit the immense set together. It is based on the NINJAGO: Seabound TV series and allows for kids to recreate ninja adventures as the characters venture into an underwater lair.
Impressive & Ornate Structures
The two most impressive builds of the LEGO Temple Of The Endless Sea 71755 playset are the two-level temple and the sea serpent Wojira.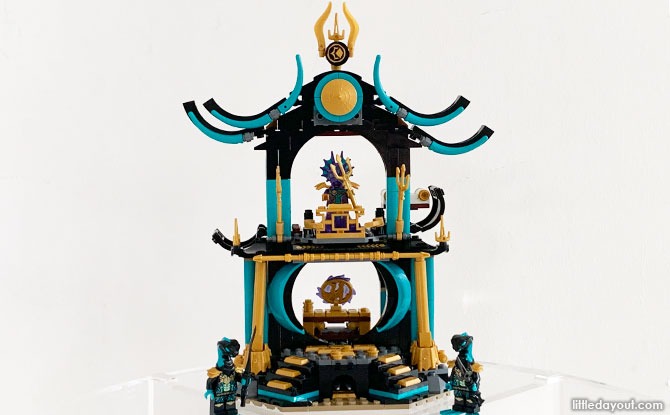 The Temple Of The Endless Sea is 26 cm tall and 57 cm wide. It has elaborate levels of detail. A pair of stairs lead up to the first level podium where treasures are hidden inside.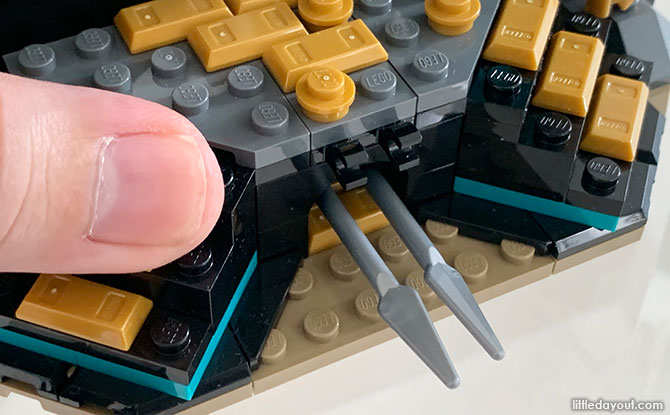 However, be careful as the Temple is set up with booby traps, like hidden spears and flying discs, to thwart unwelcomed visitors.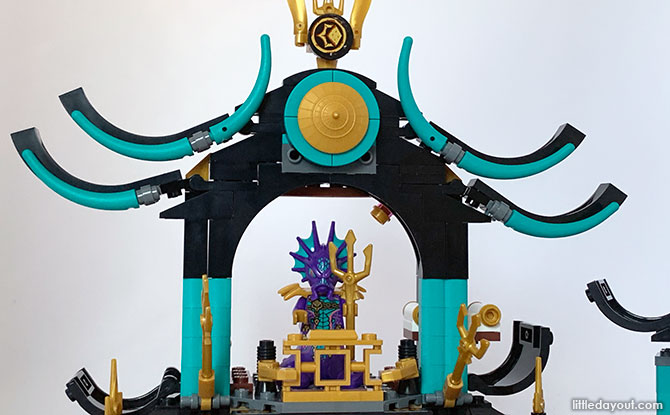 The second floor has an elaborate balustrade behind which the sacred scrolls are kept. There are also details like lanterns hanging from the wall. The façade of Temple Of The Endless Sea is also faced with green eaves and golden pillars.
---
The Sea Serpent
In the NINJAGO universe, the sea serpent Wojira once ruled the seas with the power of Water and Wind. The LEGO build can be fully articulated, providing opportunities for play. The sea serpent also has a scaly belly and look ferocious set of teeth in its jaws.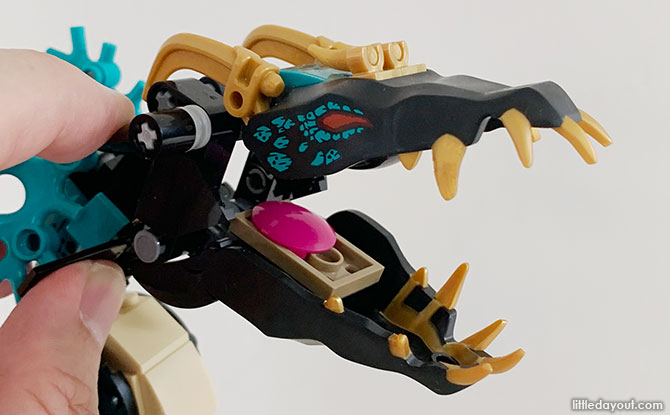 The jaws are designed snap together – thanks to a rubber technics piece – making Wojira even more menacing. Even the two shackles cannot hold back its might.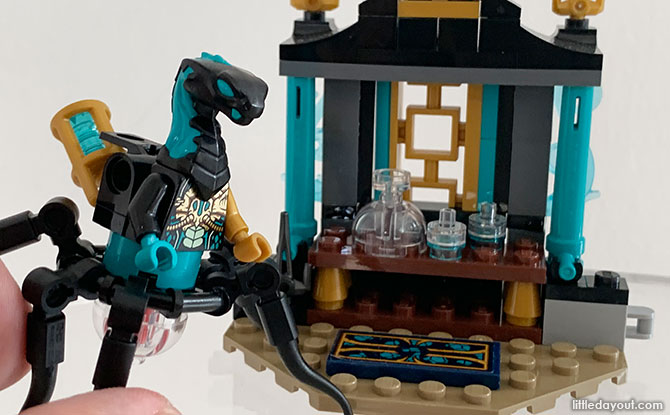 The set also features two more buildings – a lab and a prison.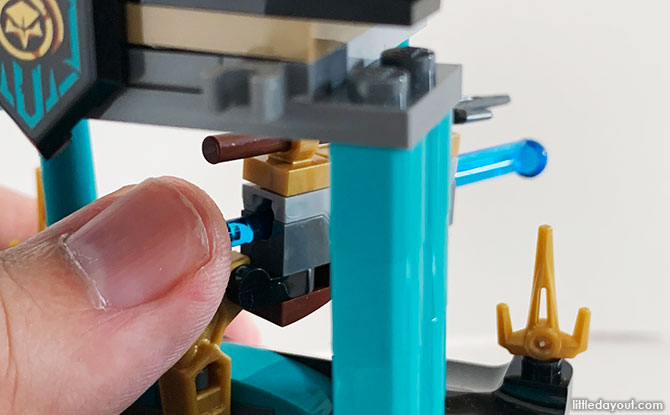 The prison has several moving parts that can shoot out as part of the epic battle which kids can stage.
---
Make Your Own Underwater Adventures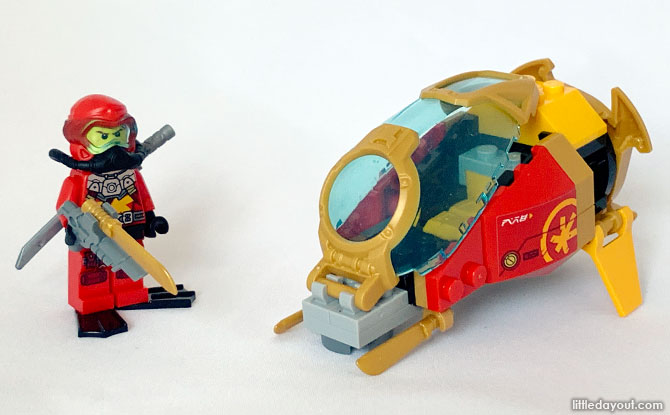 There is also Scuba Kai with his matching submarine. Other minifigures that come with the set include NRG Nya, Glutinous, Prince Kalmaar, Prince Benthomaar and two Maaray Guards. There an evil stingray too!
It is an entire cast of characters that can be used to stage exciting underwater adventures.
The LEGO Temple Of The Endless Sea has a total of 1060 pieces. It is suitable for kids age 9 and above.