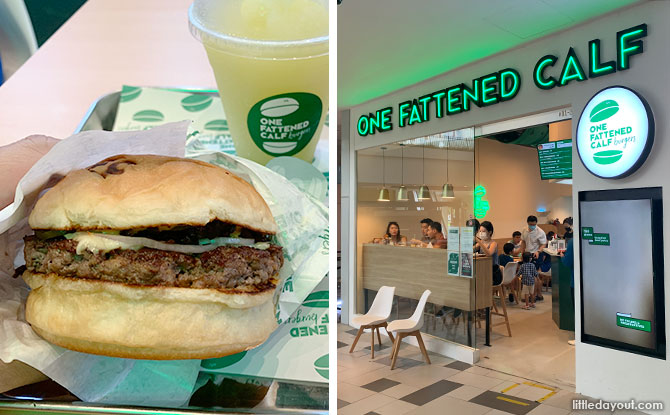 It's always a good sign when you are told to arrive early at a place before the food gets sold out for the day, and that's certainly the case at One Fattened Calf Burgers at one-north.
The burger place at Galaxis, one-North clearly takes pride in what they serve and this has not gone unnoticed amongst burger-lovers who are packing into their outlet at Galaxis. Opened on 27 September 2021, on day one of Phase Two (Heightened Alert), One Fattened Calf Burgers is run by husband-and-wife team Joe and Corrine.
---
One Fattened Calf Burgers: Made In-House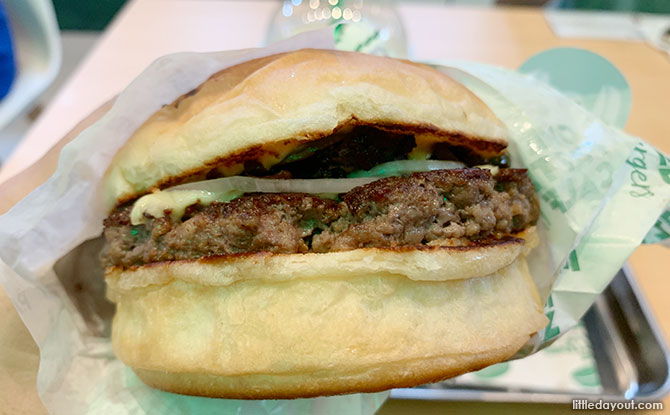 The burgers come with a juicy 150g patty of New Zealand premium grass-fed beef, no fillers. The beef is also hormone- and antibiotics-free. In other words, it's the good stuff.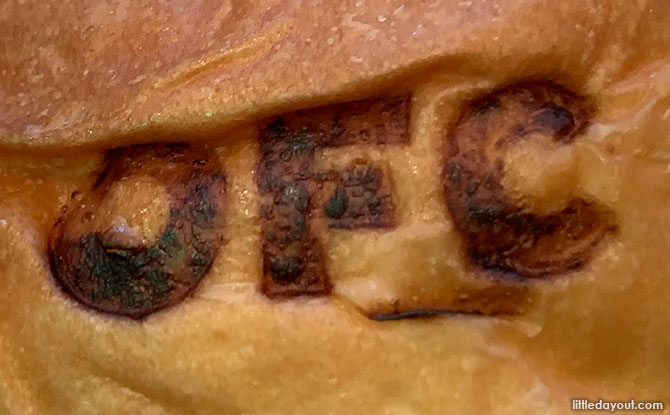 Because they are so dedicated to their craft, even their burger buns are made in the store. There is a mini-bakery at the back out of the outlet which churns out the potato buns each day. These are proudly seared with the "OFC" marking and served to customers.
We had the OFC CheeseBurger ($15). The burger came in paper wrapper that is apparently designed to make it easier to eat the burger without creating a mess. Inside the soft potato bun, the burger was dressed with cheddar cheese, charred onions, red onions, tomatoes, crisp pickles and OFC's own special sauce. The patty was nicely charred and the combination of two types of onions and pickles gave the burger different layers of flavour.
The next time around, we'll have give their ButterBurger ($15) a try. This comes with a thick slab of butter in the burger and we can only imagine how decadent it must taste.
One Fattened Calf also has a GoldBurger ($18) which includes a house-special pulled beef brisket and there is an Impossible burger patty option ($20) too.
---
Fries & Lime Slushie to Complete The Meal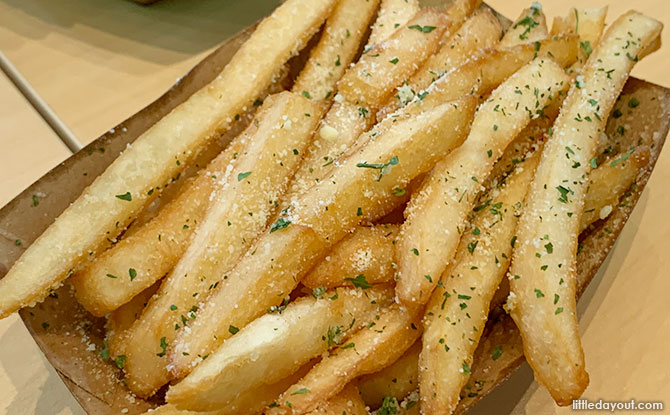 To accompany the OFC CheeseBurger, we had the Truffle Fries. These were nice and crisp and had generous amounts of Parmesan cheese shaved on top. We quite enjoyed the spuds. There are also undressed and cheese options available.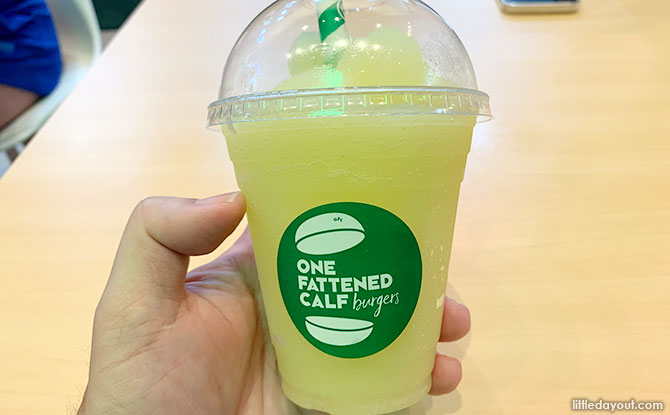 We also had the OFC Golden Lime Slushie. The tart and ice-cold beverage was a refreshing foil to the burger. It's an additional $4.90 to make any burger a combo with a drink and undressed fries.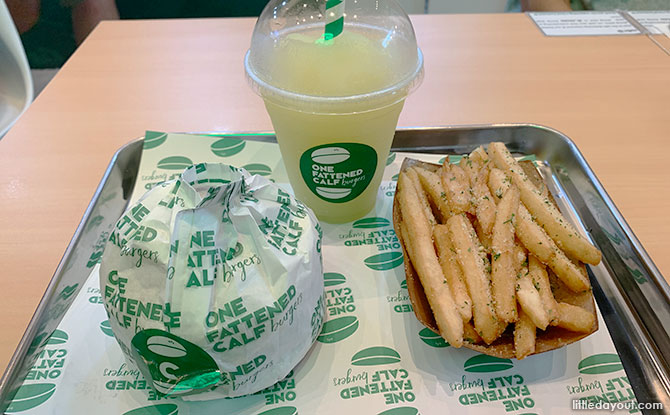 If you enjoy a satisfying burger, handmade with dedication to the craft, pay a visit to One Fattened Calf Burgers at one-north to sample their menu. Take note that seating is quite limited so arrive early if you intend to eat in. One Fattened Calf Burgers is also available on Oddle.
---
One Fattened Calf Burgers, Galaxis, one-north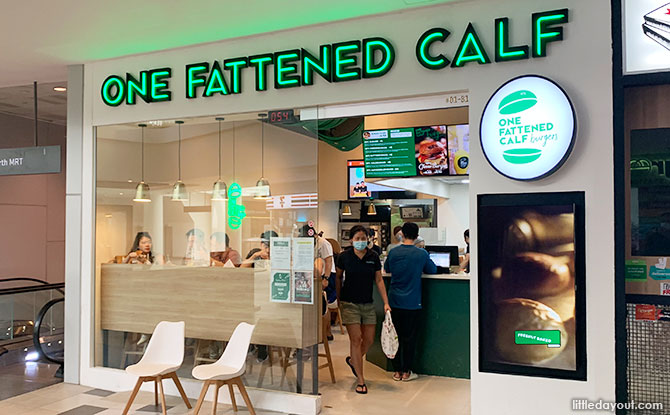 Where: 1 Fusionopolis Place, Galaxis, #01-31, Singapore 138522
Opening Hours:
Mon to Tues, Thurs to Sat: 11 am to 3 pm, 5 pm to 8 pm
Wed: 11 am to 3 pm
Closed on Sunday
*Closing time is also subjected to when they are sold out
Website