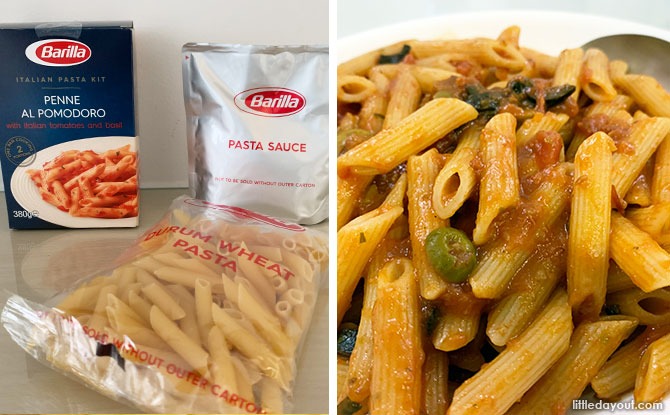 Barilla is known for its pasta and sauces. And now, with people cooking at home more than ever, Barilla is offering a new range of easy-to-make pasta kits as a one-pan meal solution.
Barilla Italian Pasta Kits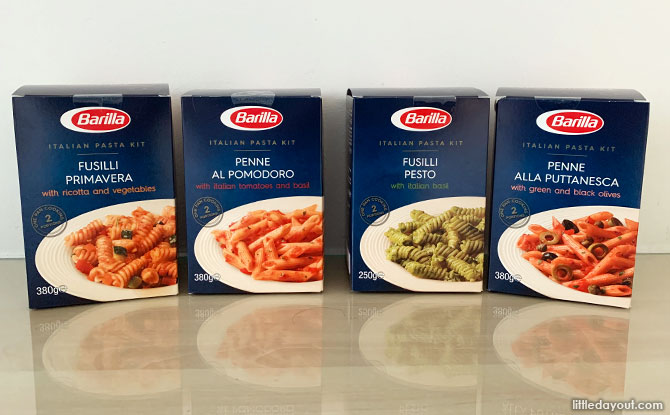 The new Barilla Italian Pasta Kids come in four variations.
Penna Al Pomodoro is a classic Italian tomato sauce with basil and Penne Rigate pasta.
---
-- Story continues below --
Fusilli Primavera pairs fusilli with a tomato and Ricotta cheese sauce with garden vegetables.
Penne Alla Puttanesca highlights the flavours of green and black olives while Fusilli Al Pesto is made with Italian basil.
Each Barilla Italian Pasta Kits come with pasta and an accompanying sauce pack, making it convenient to cook up some pasta. Each kit serves two.
The neat thing about the Barilla Italian Pasta Kits is that it can be whipped up in a single pan.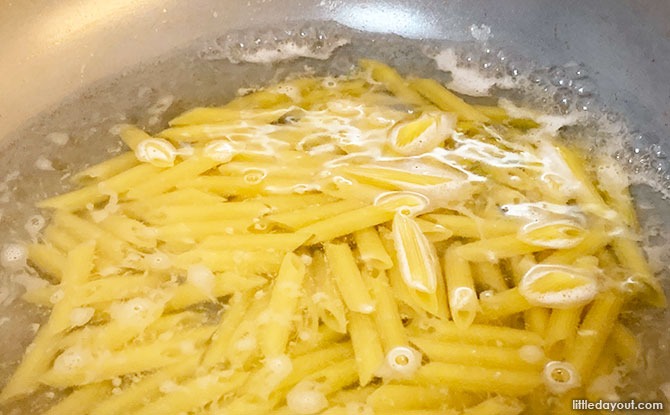 Simply boil the pasta in a pan and then add in the sauce. There is no need to drain out the pasta or cook the sauce separately.
15 minutes later and you have a plate of pasta. Add in some meat or vegetables to your taste.
Barilla's Italian Pasta Kits are available on RedMart, Amazon and FairPrice (online only). Each kit retails at $6.50.
This story contains affiliate links. This means we earn a small fee if you purchase something through a link from our website. There is no additional cost to you. This helps to support Little Day Out and keeps us going.