As part of our celebration of the upcoming NDP 2021, organisers are inviting Singaporeans to dance together as a nation as part of the NDP 2021 Celebrations. The NDP 2021 'Dance of the Nation' will feature a dance remix of this year's NDP Theme Song, "The Road Ahead", which is jointly produced by NDP 2021 and GetActive! Singapore.
---
The NDP 2021 'Dance of the Nation'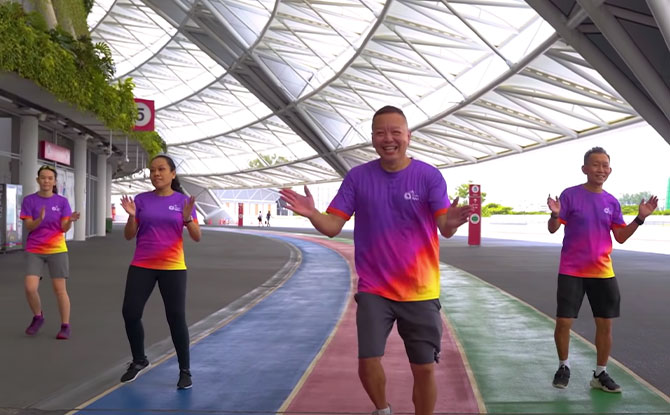 Participants can stand a chance to be featured as part of the 2021 celebrations as they perform a special dance featuring Singaporeans dancing all around as part of the NDP 2021 Celebrations. Show off your dance moves in this fun and simple choreography!
For those who are not confident of their dancing skills but still wish to participate, follow the instructions of NDP mascot August the merlion and the rest of the team at Sport Singapore who gives a step by step tutorial.
---
How to Participate in The NDP 2021 'Dance of the Nation'
For those who wish to participate, start by choosing a good location to record. Check that the area is well lit and there is enough space to dance. Ensure that your camera is stable and that you are clearly seen in the video. Do follow all the specific instructions on how to ensure the recording is done in the right format.
Participants are invited to submit their videos from now till Monday, 19 July 2021 at the link here. Each video submission can have up to two people dancing but safe distancing of being one metre apart is necessary.
Watch the video tutorial and get more instructions in the tutorial video below. Happy Dancing!