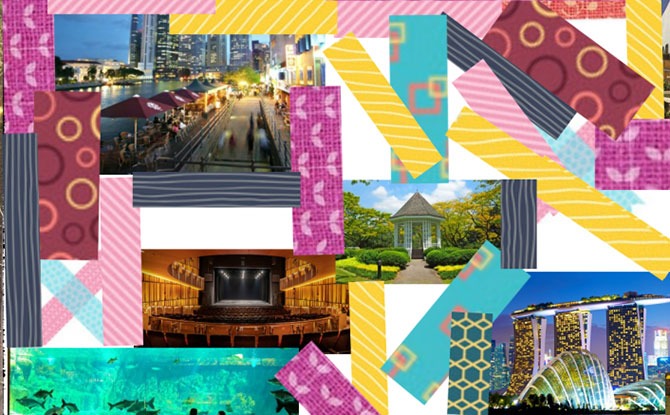 Which of Singapore's old and new landmarks have you visited? Which of these still exist today, and which are no longer around? Share some fun and memorable family moments as you and your child unleash your creativity to decorate and design a usable scrapbook with a unique lighted frame. Your family scrapbook can be used as a photo album helping you capture lasting memories of the places you visit in Singapore, and also appreciate how our country has evolved through the founding years.
Each ticket includes one set of scrapbooking craft materials which will be delivered to the participants' address prior to the session. Families are also encouraged to prepare 5 – 10 family photos to be used in their scrapbook.
---
A Landmark Story Family Scrapbooking Workshop
This programme is suitable for children aged 5 and above. Visit scrapbook210626.peatix.com to register. Please note that no refunds will be issued for no-shows, and no recording will be provided after the session.
This programme is presented in conjunction with NMS' special exhibition, Home, Truly at the basement level.
When: 26 Jun 2021, Sunday, 2.30 pm to 4 pm
$30 per family (inclusive of scrapbooking materials delivered to one address)