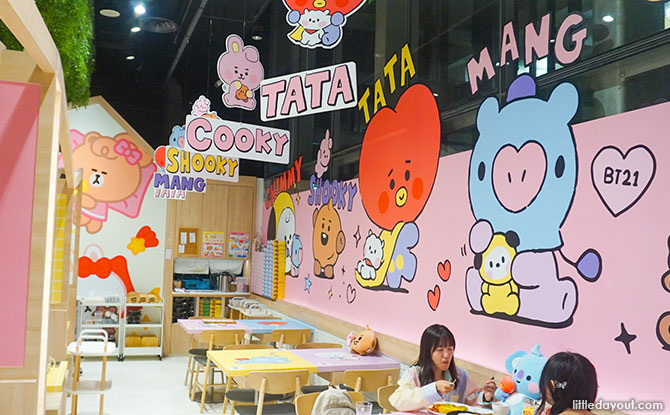 For a limited time starting from 21 October 2022 onwards, fans of LINE FRIENDS and BT21 can indulge in a dining experience at Kumoya@Orchard Central, surrounded by their favourite characters. My Little Buddy Café is the first LINE FRIENDS pop-up café in Southeast Asia.
Its menu is designed in collaboration with popular Singapore-based bento artist Little Miss Bento (Shirley Wong). LINE FRIENDS and BT21 characters are always just a bite away, as diners munch into the hearty dishes that creatively befriended the characters in its aesthetic design.
---
Kumoya Orchard's My Little Buddy Café: LINE FRIENDS and BT21 in One Place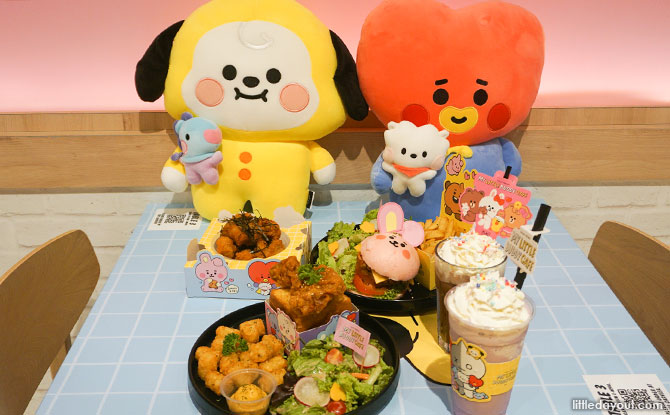 The café comprises two sections, namely the LINE FRIENDS world and the BT21 world. Tables also come with LINE FRIENDS and BT21 plushie companions to join your dining adventure.
---
-- Story continues below --
The BT21 world is decorated with the characters including KOYA, RJ, SHOOKY, MANG, CHIMMY, TATA, COOKY, and VAN. For those who are yet to be familiar with BT21, they were created as part of a collaboration between the South Korean boy band BTS and LINE FRIENDS.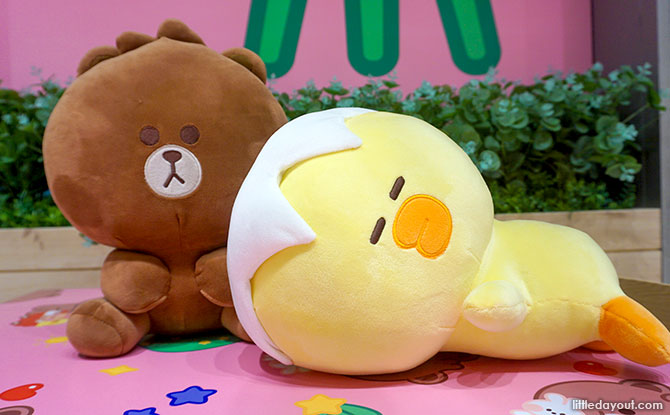 The LINE FRIENDS world also sees playful characters prancing across the tables, while others napped from food coma. The fun has only just begun!
---
Dishes Brimming with Cuteness
The dishes are dedicated to the BT21 and LINE FRIENDS characters that include a curated menu of TATA and VAN Beef Bulgogi Rice, CHIMMY and MANG Seafood Curry Rice, BT21 My Little Buddy Budae Jjigae and LINE FRIENDS Pomodoro Pasta with Grilled Salmon.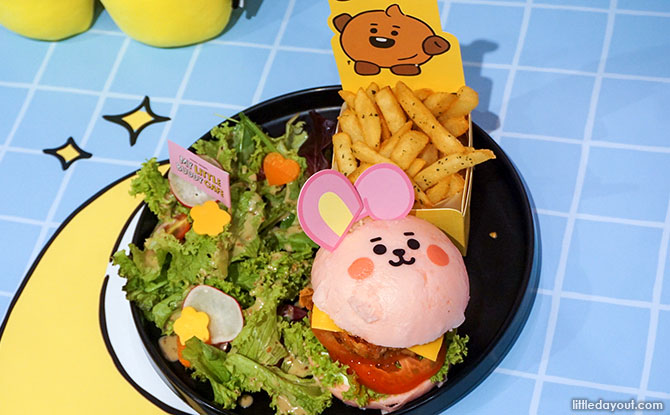 The COOKY and SHOOKY Fried Chicken Burger, in particular, is a pink Cooky mantou with a fried chicken paired with house-made sweet and spicy sauce. Crispy golden fries come along with the dish in a cute Shooky box. The dish also has a vegetarian option served with plant-based gourmet patty.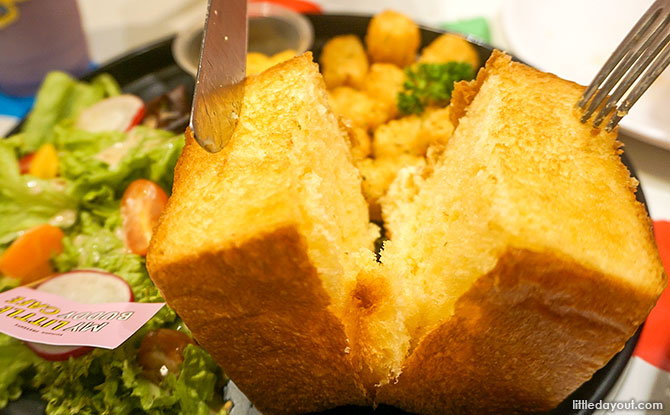 Diners craving fried and savoury delights will find relief in the RJ and KOYA Honey Butter Fried Chicken with Mini Brioche Toast served with tater tots and adorable carrot hearts.
Besides the mains, diners can complement their meals with snacks served in a LINE FRIENDS or BT21 box of their choice. The Karaage Chicken with Soy Garlic Glaze was an addictive personal favourite that had us reaching for more.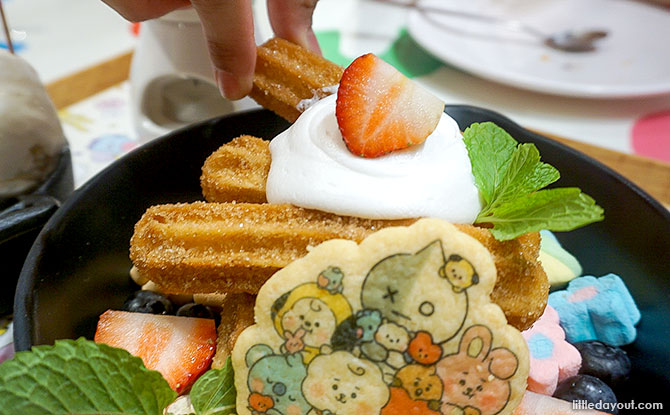 The visit is only complete with cute desserts. The BT21 My Little Buddy Chocolate Fondue Churros is a splash of colours in the form of buddy-sharing portion churros, marshmallows, vanilla ice cream and fresh fruits topped with a BT21 house-made butter cookie.
My Little Buddy LINE FRIENDS Chocolate Lava Cake is a delectable option to try. It is served with a scoop of vanilla ice cream, fresh fruits alongside the molten chocolate lava cake with the LINE FRIENDS butter cookie.
---
Drinks with Special Edition Coasters
The drinks menu caters to the BT21 and LINE FRIENDS worlds too, with drinks specially dedicated to specific characters, including the TATA and VAN Sweet Potato Frappe and LINE FRIENDS Iced Chocolate. Drinks are served with allocated special edition coasters while stocks last.
---
Join the Experience with LINE FRIENDS and BT21 characters at Kumoya Orchard
My Little Buddy Café is open daily from 11 am to 9.30 pm with the last order at 8.30 pm. Dining time may be limited to 75 minutes, depending on the crowd. Walk-ins are welcome and online reservations can be made via the link here.
The café is located at 181 Orchard Road, Orchard Central #04-08, Singapore 238896.
Media invite