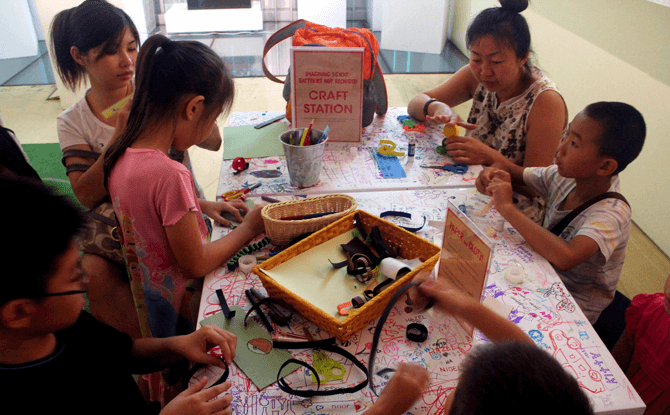 Till 31 August 2016, MINT Museum of Toys is encouraging visitors to imagine and create the toys of the future.
Under the museum's 'Imagining SG100, Batteries Not Required' campaign, visitors are invited to take up the challenge of building a futuristic toy using recyclable materials.
Materials such as ice-cream sticks, fabric and aluminium foil can be found throughout the museum for visitors to use.
Toys of the Future
The campaign's title 'Imagining SG100, Batteries Not Required' refers not only to the past when toys did not require batteries, but also looks to the future where batteries may not be needed in toys.
"There's much to be celebrated about toys. They've come a long way from simple stones being thrown around, to wind-up and battery-operated, and to digital games and toys. Many of these toys are obsolete today, in that children no longer play with them or aren't very familiar, but we see in them a potential to inspire future inventions and reinventions. Above all, we hope visitors not only feel inspired to create, but also have fun in the process – without requiring the use batteries, of course." said Christopher Ho, General Manager, MINT Museum of Toys.
The toy design challenge will run until 31 August 2016, at the end of which, the top three most imaginative and inspiring submissions will receive a SG100 toy capsule, a gift box with a medly of local traditional games.
Imagining SG100, Batteries Not Required
Visit the MINT Museum of Toy's website for more information.