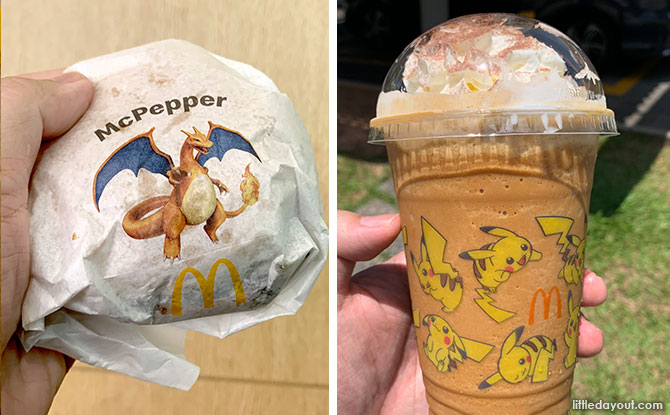 You've got to hand it the folk at McDonald's Singapore – they know how to market and package things for their audience. And now, the latest example of this is the Charizard McPepper Burger, Pikachu Teh C Frappe and Eevee Pulot Hitam Pie. These Pokémon packagings are precursors to the release of the Pokémon Trading Card Game which we heard will be available slightly later in September 2022.
---
McDonald's McPepper Burger with Charizard Wrapping
For those who love the spicy taste of the McPepper Burger, it can now comes with a paper wrapping which features Charizard.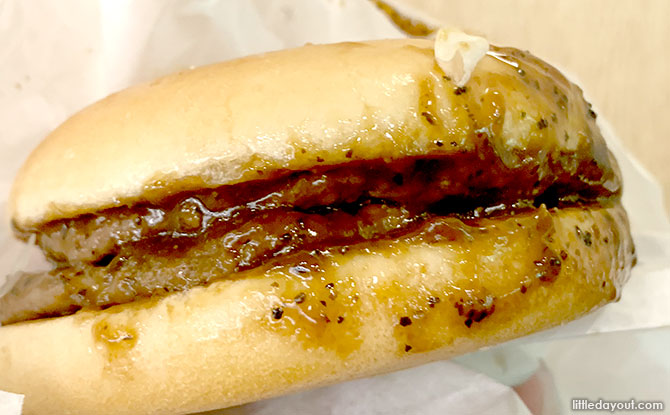 ---
-- Story continues below --
As we bit into the double patty McPepper burger, we couldn't help but feel it was a stroke of genius to wrap the fiery burger with the fire-breathing Pokémon as our mouth began to feel the heat.
A McPepper Meal is available from $6.40 with a small coke and medium fries.
---
Pikachu or Scorbunny Teh C Frappe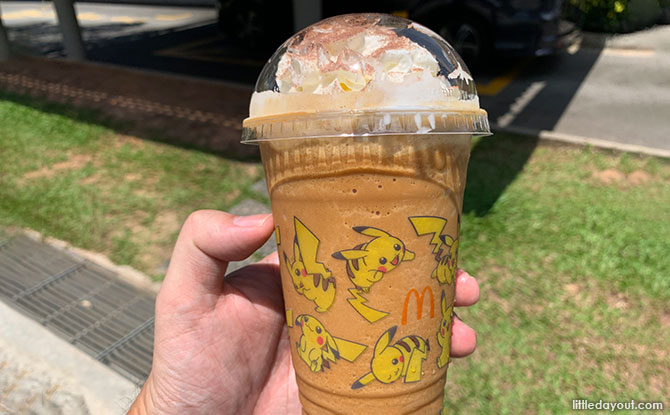 For something to soothe the fieriness of the McPepper, try a Tech C Frappe. The medium size ($5.50) comes in a Pikachu cup.
The small size version ($4.70) features the cute Scorbunny on the outside of the cup.
These Pikachu or Scorbunny Teh C Frappe cups are almost too cute to throw away after finishing the drink.
---
Eevee Packaging for the Pulut Hitam Pie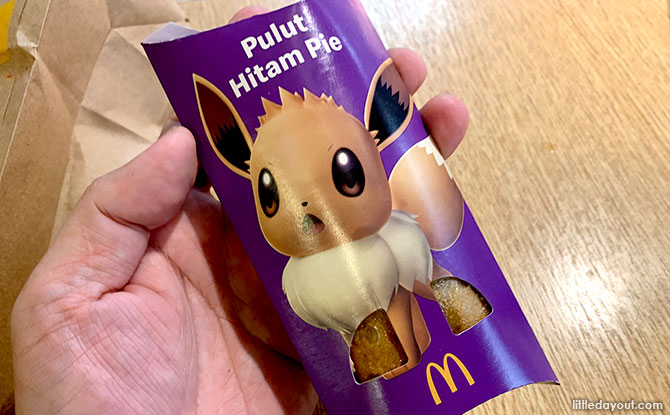 Speaking of cute, when you pick up a Pulot Hitam Pie ($1.70), it current comes with a purple Eevee packaging that you can get a closer look at, either before or after tucking into the creamy rice pie.
If you're a McDonald's fan, have you been to the revamped McDonald's Queensway at Ridout Tea Garden yet?