McDonald's Ridout Tea Garden along Queensway (also sometimes known as McDonald's Queensway) has always been a nice outlet to visit. It has just become even nicer as with new renovations that give it a contemporary yet classy feel, and even has a Play Place for kids.
Ridout Tea Garden was formerly the Queenstown Japanese Garden, Singapore's first Japanese-themed community garden. It first opened way back in 1970. After a fire destroyed the original garden, it was rebuilt in 1980 with a single story house, tea kiosk and Japanese-style garden.
---
McDonald's Ridout Tea Garden: Japanese Vibes
McDonald's, which currently occupies the premises, has given the buildings at facelift and the newly reopened the Ridout Tea Garden outlet is looking great.
---
-- Story continues below --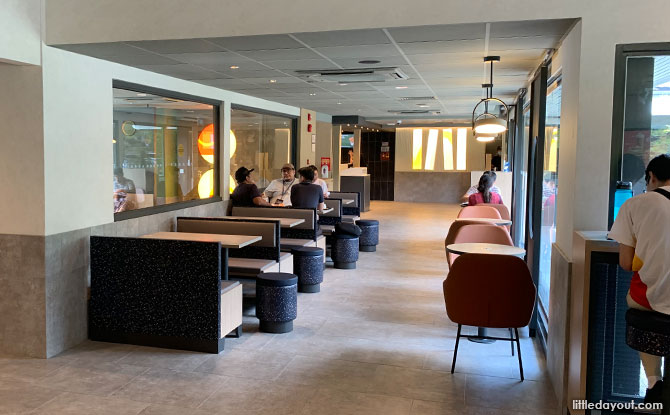 While it previously occupied only one of the two buildings, it now occupies both structures.
The section of the building which overlooks the pond is now open-air.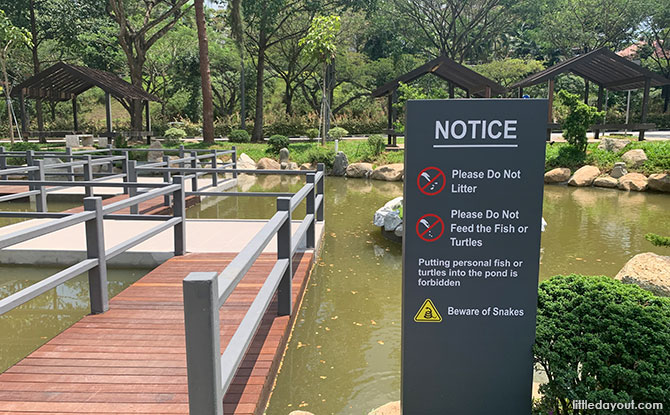 And yes, the zig zag bridge still allows visitors to take a walk through pond.
It is also nice (in a strange way) to see the sign refreshed with the old warning to "beware of snakes". However, we're not sure if it is really necessary since the grass around the pond seems a lot more well taken care of now.
---
Mini Japanese Garden at McDonald's Queensway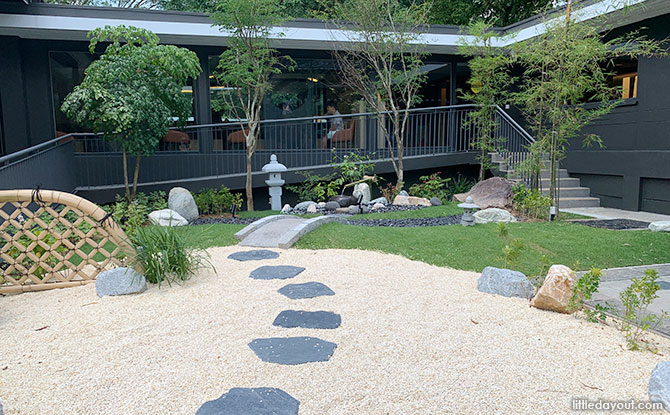 Another nice touch which McDonald's has included as part of the renovations is a mini Japanese style garden in between the two buildings.
There is even a little arched bridge and stone lanterns in the Japanese-themed garden.
---
McDonald's Ridout Tea Garden Play Place
Another welcomed addition to McDonald's Ridout Tea Garden is a Play Place. For those who are, uhmmm, a certain vintage, they will remember that there used to be a playground at the McDonald's Ridout Tea Garden outlet a long time ago. This was an outdoor play area.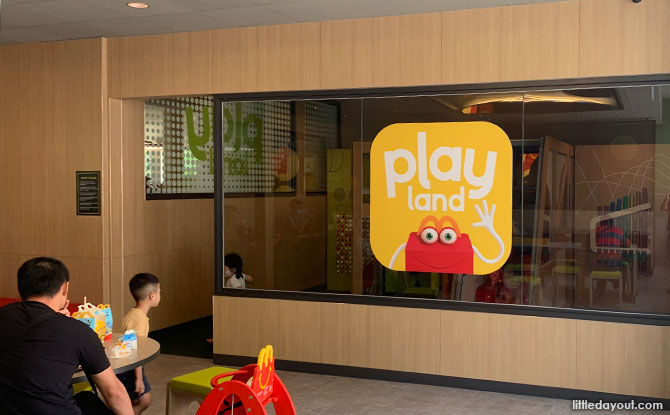 Now the McDonald's Play Place at Ridout Tea Garden is indoors, in between a newly air-conditioned area in between the two buildings. The small play area is in a sectioned off area where parents can keep an eye on them.
The renovations just cement's McDonald's Ridout Tea Garden as a nice outlet and spot to grab a quick bite, or for kids to have some simple fun.