Iconic British retailer Marks & Spencer has relaunched its Wheelock Place outlet and opened a new pop up store at 313@Somerset, making an even bigger range of products more assessable to fans in Singapore.
---
Marks & Spencer Wheelock Food Hall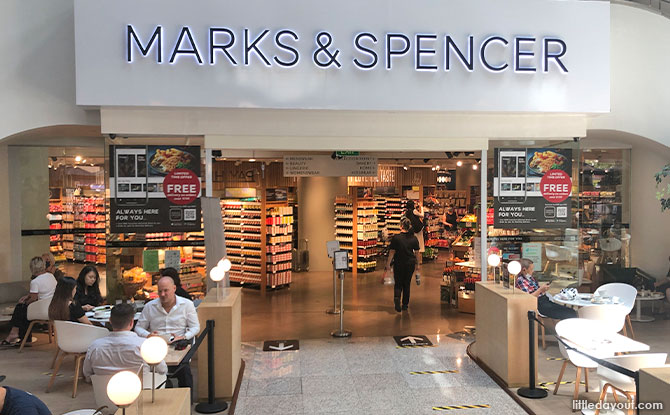 The Food Hall in Wheelock's Marks & Spencer is now the biggest ever Marks & Spencer Food Hall with over 3,800 premium food products for all to enjoy. It measures 8,000 square feet and has over 500 new chilled lines focusing on cheeses, deli, fruits, yoghurts and fresh vegetables.
---
-- Story continues below --
Shoppers can choose from a variety of chilled prepared meals inspired by popular world cuisines such as Indian, Italian and Chinese and pick up staple ingredients such as fruits and vegetables that are fresh and organic. They can also try the wide selection of pasta and sauces or pick up some freshly made bread from the popular in-store bakery.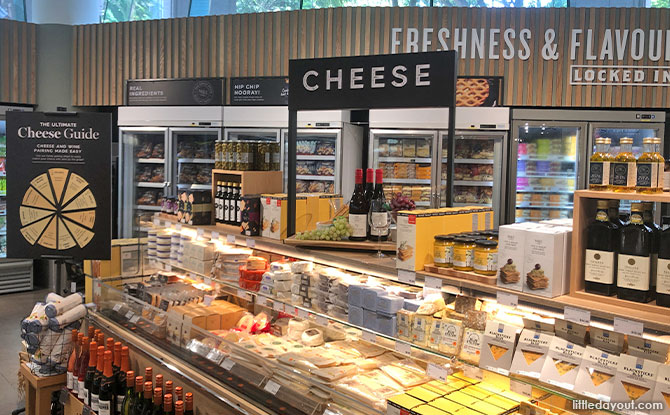 Some sections in the Food Hall to look out for include M&S's new cheese barge which showcases a fantastic selection of cheese handpicked from Europe's best cheesemakers. Unique products include Marmite Cream Cheese, Luxury Truffle Cream Cheese and Bavarian Smoked Cheese.
There is also a premium selection of wine to be paired with the various cheeses that can be found in the Wine aisle of Marks & Spencer.
---
Marks & Spencer Homeware And Clothing Line
Marks & Spencer has also expanded their homeware range and added new products for your next home makeover with eye-catching bedding sets, luxury fitted sheets made with fine quality pure Egyptian cotton, scented candles, tableware and more.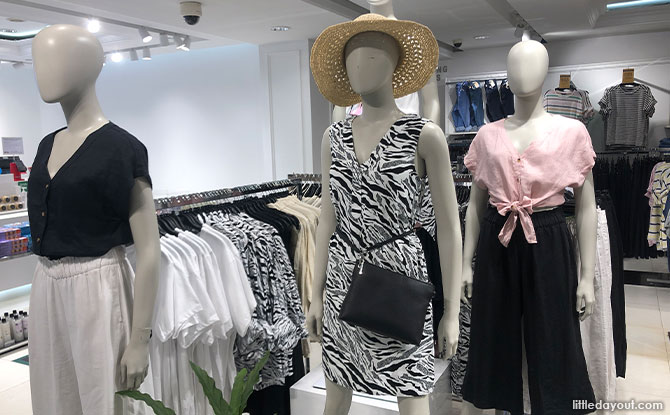 Shoppers can also refresh their wardrobe with timeless wardrobe staples and trendy style pieces suitable for adults, children and infants.
---
Marks & Spencer 313 @ Somerset Pop-Up
Fans of Marks & Spencer now have an extra spot to shop M&S products when they visit the 6-month pop-up at 313@Somerset further along the Orchard Road shopping stretch. Spread over two floors, the new 6,669 square feet store features a wide range of convenient options for customers such as ambient and frozen food as well as beer, wine and spirits.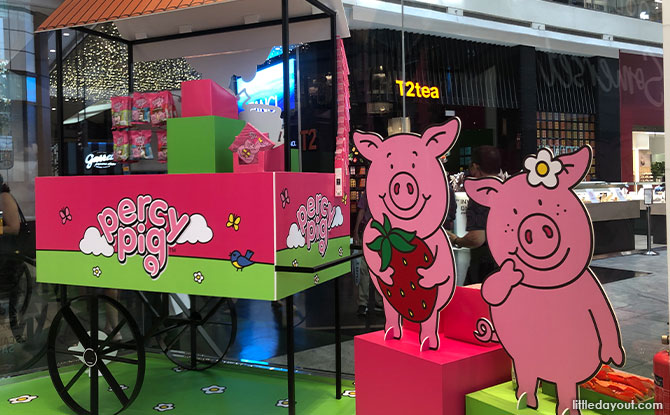 Another highlight to look out for at the pop-up is the eye-catching Percy Pig display which features this favourite character and it's all-new partyware range that includes plates, cups, straws and napkins.
Add a splash of pink to any party with Percy Pig biscuits, confectionaries, dessert sauce, sprinkles and even a phizzy pop to get the party started.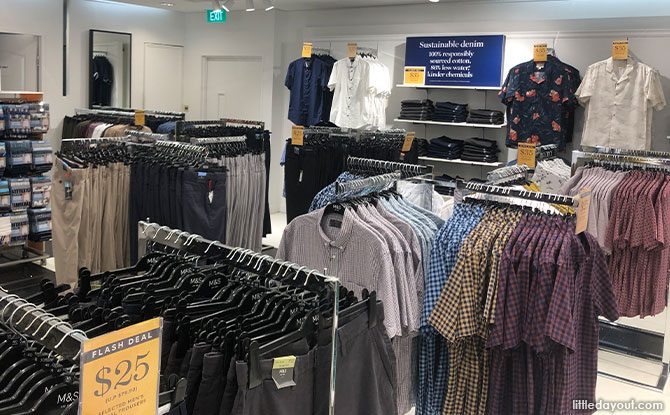 The top floor contains a curated line of clothing for adults and kids as well. 100% of M&S cotton is part of the Better Cotton Initiative, supporting sustainable cotton practices that are better for the farmers and the planet, while the denim ranges are made using smarter technology to reduce water use.
---
Shop And Receive Limited-Edition Marks & Spencer Tote Bag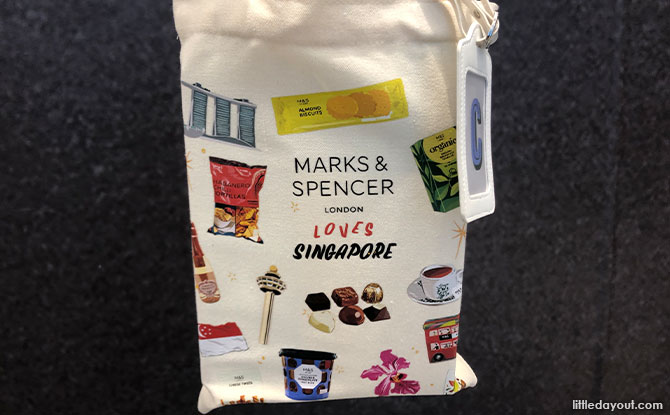 To celebrate the revamp and pop-up, shoppers will receive a free Limited-Edition Marks & Spencer Tote Bag, specially designed by the local artist, Tiffany Lovage, with a minimum. $60 nett spend in a single receipt at Wheelock Place store on 10 September, 313@Somerset store on 17 September and Vivo City store on 25 September.
Those who redeem a tote bag can also enjoy a complimentary personalisation service of the bag tag by Tiffany Lovage between 2 pm to 4 pm on each specific date mentioned above. Terms and conditions apply.
From 10 September onwards, this free Limited-Edition Marks & Spencer Tote Bag will be given to shoppers who spend a minimum of $100 nett in a single receipt at Wheelock Place and Vivo City stores.