Located along the Dawson Estate and beside the Margaret Drive Hawker Centre, Margaret Market occupies the former wet market building, transforming it into a chic and casual collection of restaurants and eateries.
The Margaret Market building was once the former Commonwealth Avenue Wet Market. Built in 1956 and opened on 23 October 1960, it was one of the first covered market-and-food-centres in Singapore.
It is also the last remaining market building built by the Singapore Improvement Trust, the predecessor to the Housing & Development Board.
---
-- Story continues below --
The building was saved from demolition when it was gazetted for conservation in 2013.
---
Margaret Market: Food & Shops Inside
Now, the old building has been air-conditioned and given a new lease on life as Margaret Market, a boutique marketplace and the first-of-its-kind conservation market with homegrown local brands, home bakers and even a relocated old trade from Tanglin Halt.
The two-storey building has 1,800 square metres of space and a collection of restaurants and food options.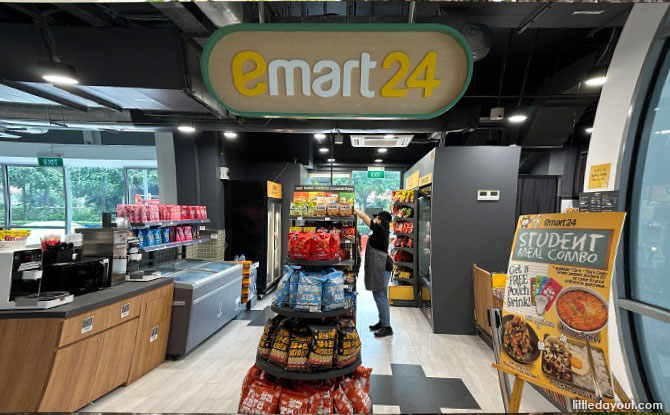 Next to the entrance at one end is the South Korean convenience store chain emart24. Not only does it sell a variety of snacks and drinks but it also has a hot food counter. Pick up a box of Dak Gang Jung (boneless fried chicken) or a Kimchi Fried Rice Bowl for a meal, and follow it up with Bingsu for dessert.
Food stores line up around the rest of Margaret Market while there is seating in the middle.
Some of the food outlets at Margaret Margaret include Urban Folks, a cafe that offers toasties like Jaffles and Sammies along with acai bowls and drinks, and The Homme Baker, which has interesting-looking cheesecakes and other bakes.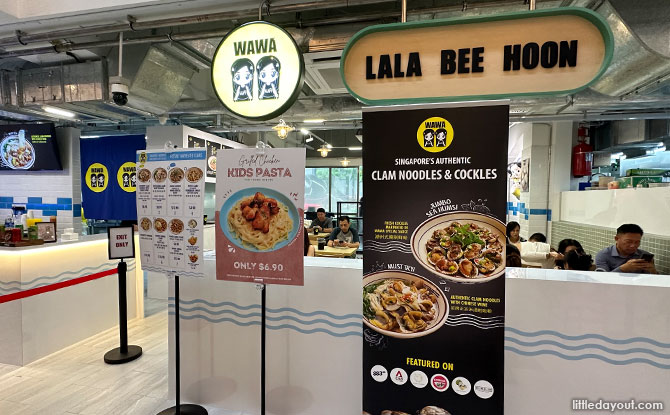 Other dining options include Wawa Lala Bee Hoon, the popular seafood eatery that can also be found at Fortune Centre, and Bowen's Cafe with western food like pasta and steak.
Looking for something hot and soupy on a cold, rainy day? Kou Kou Xiang Ji Tang Fan, the chicken soup rice specialist that nourishes the heart and soul with chicken soup brewed for four hours with a variety of mushrooms from a recipe imported directly from Chengdu.
Cu.Ra.Te is a fruit and vegetable store where you can get your daily serving of fresh fruits after your meal. There is a juice station if you prefer your vitamin C in liquid form.
Creamier also has its first kiosk concept at Margaret Market, opposite from Cu.Ra.Te, fitting right in with the rest of the community of homegrown brands. You can pick up an ice cream from the Creamier kiosk and settle down enjoy it at the communal dining area – a perfect way to indulge in a sweet treat while soaking in the ambiance of the restored market. Do keep a look out for exciting monthly flavours at this new outlet.
Other brands at Margaret Market include Margie, a bistro bar serving up local tacos, bites and more with a side of drinks.
You can head up to the second floor of Margaret Market by taking the escalator next to Margaret Drive Hawker Centre.
On the second floor, there is a Ya Kun Kaya Toast.
Other amenities on the second floor of Margaret Market include a Chinese medicine shop Fung Onn Medical Hall. It relocated to Margaret Market from its previous location at Tanglin Halt.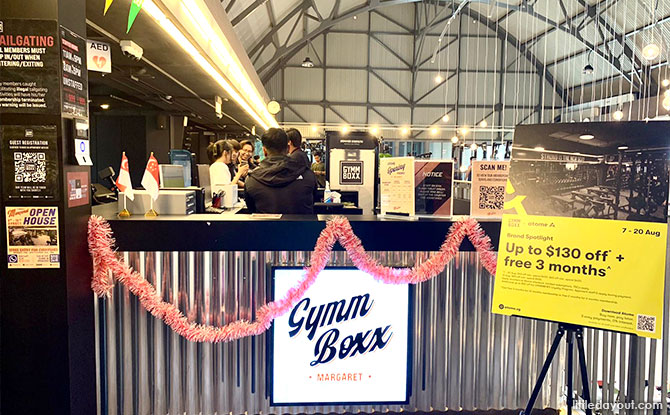 Other tenants include a barber and a 24-hour open-space gym Gymm Boxx.
Bethesda Medical, a medical clinic is also on the second floor of Margaret Market.
Bethesda Medical will be offering monthly free health screenings on the first Saturday of each month starting 2 September 2023 from 8.30 am to 10.30 am for Singapore citizens and permanent residents aged 60 and above.
Get more updates on the free health screen.
Margaret Market aims to create a new identity while preserving a sense of familiarity by revitalising an old landmark for the new geenration.
Margaret Market is proudly curated and managed by Bethesda Medical, the master tenant and health service provider of the development.
Dr Stephen Tong, founder of Margaret Market says, "We hope that the market will be able to put local brands in the spotlight by providing a platform and a voice to local brands, giving them an opportunity to showcase their unique products and services and collectively help them reach a broader audience. We also hope to create a sense of pride and identity within the community by encouraging people to support their fellow local entrepreneurs, fostering a sense of cooperation among businesses and residents. We hope that Margaret Market will be able to inspire other places and communities with similar initiatives that support and uplift local businesses."
If you are visiting the former Commonwealth Avenue Wet Market with kids, do be sure to head to the Hills and Ribbons playground that is just next to it.