The school holidays are in full swing and, with 2021 coming to a close, it's time to make plans for quality time with the family. Take a break from the usual routine and create lasting memories through bonding experiences with your loved ones.
And there's no better place for a fun family-friendly adventure than at Singapore's very own favourite island getaway – Sentosa.
If you haven't been to Sentosa in a while, you may be surprised by the changes that have been taking place at the island. There are exciting new attractions, fun events and not-to-be-missed promotions in December 2021. Be sure to make time to visit Sentosa for an adventure with the family this December holidays.
---
SkyHelix Sentosa (Opening 15 Dec)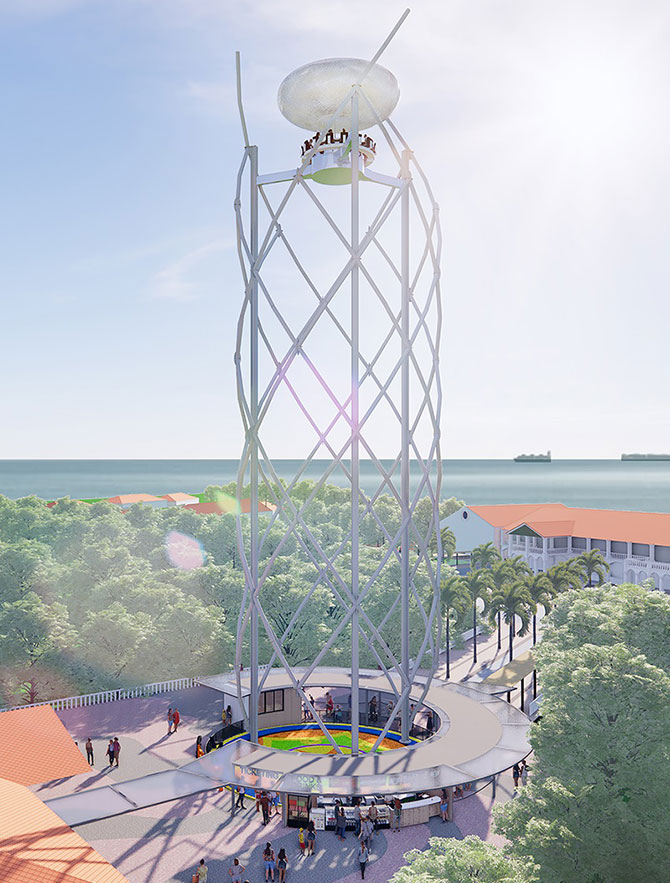 Float into the sky at an all-new attraction at Sentosa's Imbiah Lookout. Opening 15 December, SkyHelix Sentosa is Singapore's highest open-air panoramic ride. Strap yourself into a gondola and take flight 35 metres into the air with your feet dangling freely below you.
At the top of the unique helix structure, sit back and enjoy stunning 360-degree views of the future Greater Southern Waterfront from 79 metres above sea-level as the gondola slowly whirls around. All tickets come with a choice of a standard non-alcoholic beverage to enjoy while on the ride or an exclusive SkyHelix Sentosa souvenir to bring home. Relax with the breeze in your hair on an exhilarating ride to remember.
Get more details about this new attraction here.
---
HeadRock VR (with a New Kids Zone)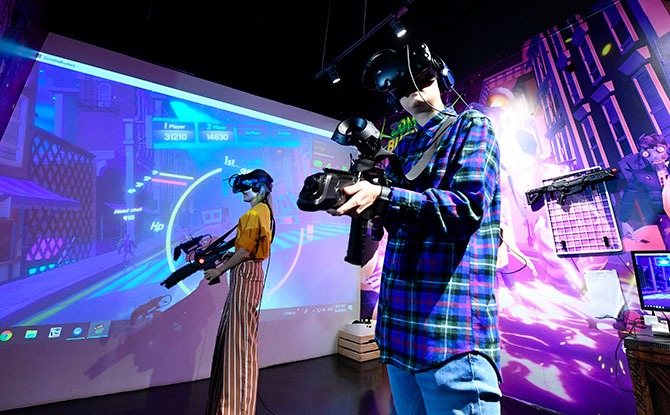 Be transported into fantastically imaginative worlds at HeadRock VR, now at a new location at Sentosa's Southside. There are eight thematic zones that will get the adrenalin pumping. Jump into a raft for an adventure through a mysterious jungle, navigate a snow-white blizzard with a team of huskies, grab a gun to fend off a horde of brain-eating zombies and more. It's non-stop thrills at HeadRock VR's amazing virtual worlds.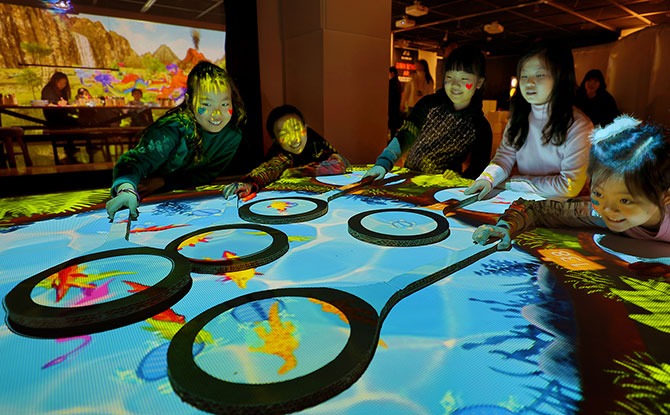 HeadRock VR at Southside also has a new futuristic dinosaur-themed "playground" for kids. Hello My Dino! has been specially designed for those between 3 to 12 years old. Kids can have brontosaurus-sized fun rescuing, catching and even bouncing up and down with the dinos during the holidays.
---
HydroDash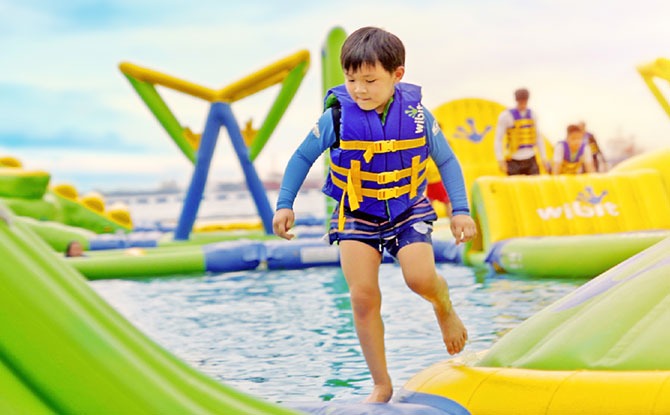 For high energy excitement, head down to HydroDash and make a splash. Singapore's first floating water park features thrilling zones filled with fun activities and challenges. Power your way through inflatable obstacles, slip and slide your way around mini "hills", slopes and more to emerge the conqueror!
HydroDash has three zones with increasing levels of difficulty for those aged 7 and above. Young swimmers between 5 to 6 have their own safe, dedicated kids' play zone. The aqua park is a great way to have a wonderful day on the water with the whole family.
---
Interim Market @ Southside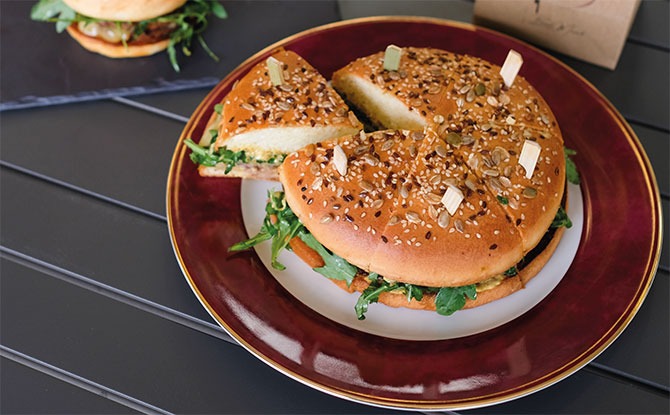 When you have worked up an appetite, head over to the new Interim Market @ Southside to enjoy the best that independent F&B entrepreneurs have to offer. Tuck into classic French food with a contemporary twist by 5 by Sans-Façon or imaginative fusion burgers from experimental burger kitchen Buns2Buns. For a gastronomic adventure, try the omakase-style Luckys Diner where the chef will conjure up a dish with the ingredients of the day!
Cap off the meal with a sweet ice cream treat from Legato or sip on the rich blends of Antico Coffee. To unwind, tap into an ice-cold craft beer from Glugland or a sip on a refreshing cocktail from Junglefowl. If you are planning to head down to Interim Market @ Southside, be sure to book ahead for get a seat.
---
Eevee Dance Parade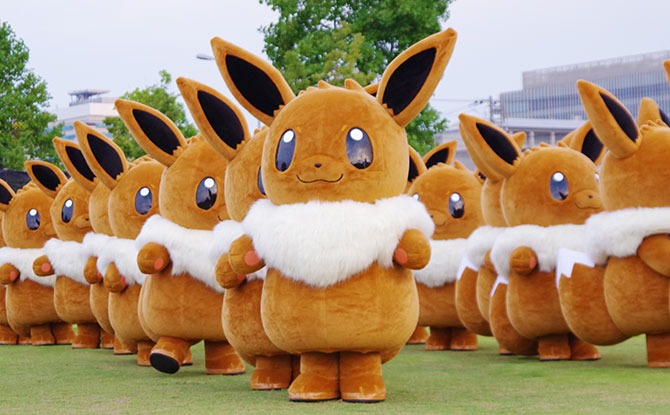 And there's no better way to round off a day of fun on the island than with a Pokémon dance party. It's boogie time as lovable Eevee make their way to the sunny shores of Sentosa. Catch 15 adorable Eevee spinning, hopping and shaking their way to a joyful evening at Palawan Green.
The Eevee Dance Parade gets started at 7 pm and 8.30 pm on 9 December (exclusively show for Islander Members at 7 pm only), 10 to 12 December and 17 to 19 December. Spend a minimum of $15 at Sentosa for free entry to the parade!
---
Savings with Sentosa F&B Vouchers
To make the most of your family holiday time at Sentosa, treat the family to an ultimate dining experience on the island this December where you can eat, and play for free!
Between 1 and 31 December 2021, enjoy a feast at your favourite eateries and dining outlets on Sentosa with Sentosa F&B vouchers. Get an additional 30% savings at various restaurants and eateries around Sentosa when you purchase the Sentosa F&B vouchers in advance.
---
Sentosa FUN PASS™ 12.12 Promo
Here's a 12.12 deal that you should not miss. From 6 to 12 December 2021, take advantage of a Sentosa FUN PASS promo to unlock even more fun moments at the island's attractions. Simply purchase a Sentosa FUN PASS (90 or 120 Tokens) at full price and get a second Sentosa FUN PASS of the same token value at just $12. This works out to be up to $120 worth of value for just $12!
Use the Tokens to mix-and-match over 70 activities & experiences for your day out at Sentosa with the family. The Sentosa FUN PASS is valid for 180 days so you can even save it for more family adventures at a later date.
Get your Sentosa FUN PASS here.
---
Create Lasting Memories at Sentosa with the Family
This December, don't forget to make time for those who are most important to you. Seek out new adventures and create lasting memories as a family at Sentosa's new attractions, experiences and holiday promotions in December 2021.
Get more details on what's on at Sentosa during the year-end holidays here.
This feature is brought to you by Sentosa.