Mention mini golf and most people think of whimsical holes with spinning windmill blades and other assorted distractions. This is not the case at Kulnari Mystery Golf, a new mini golf course in Singapore that combines the putting game with immersive storytelling.
At Kulnari Mystery Golf, players need to find clues as they play through the course, immersing them into an escape room-type experience.
We spoke with Alistair Cannon-Brookes from Kulnari Mystery Golf to find out more about this new mini golf attraction in Singapore.
---
Interview with Alistair Cannon-Brookes, Kulnari Mystery Golf
1. What's Kulnari Mystery Golf and how is it different from regular mini golf?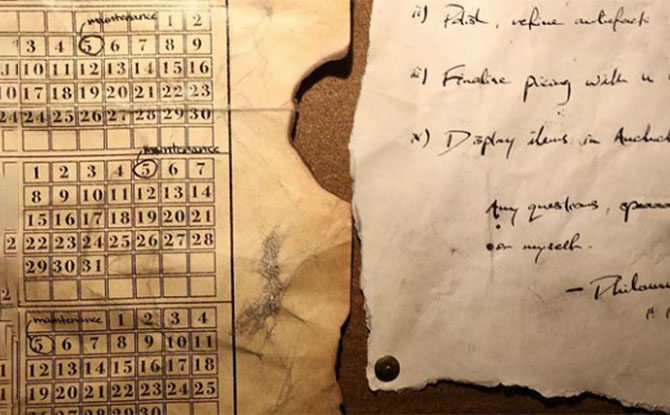 ---
-- Story continues below --
Kulnari Mystery Golf is an entirely new way of looking at what mini golf is. Unlike other mini-golf courses that you might have played before, our course aims to be the world's first combination of mini-golf, escape rooms and immersive story telling.
Our players take on the role of detectives investigating reported disturbances at the fabled Kulnari Trading Company on 51 Circular Road. Every hole in our story constitutes a chapter in the story we are trying to tell, and the more our players learn about the story the better their game will become. Through playing the course and discovering clues around each of the hole's players will begin to unravel the mystery of the Kulnari Trading Company.
---
2. How did the concept behind Kulnari Mystery Golf come about?
So Kulnari Mystery golf is the brainchild of me and my mother Philomena Cannon-Brookes. We were actually looking to set up a kids' gym at a new location, and we found one site that was slightly too large and decided to fill the space with a mini golf course. Since then, we've developed a slight obsession with mini golf and after a couple of attempts in various locations around Singapore we have finally managed to bring our vision to life at 51 Circular Road
---
3. Why did you choose to set Kulnari Mystery Golf in the era of the 1920s?
We are located on one of the oldest streets in Singapore and the building we are in was built in the 1920s, so we really wanted to design and build a course which fitted the uniqueness of that. In addition, it was a really exciting time in Singapore especially around Boat Quay which was a focal point of the Southeastern Maritime Trade at that point, and we were hoping to really show some of that heritage with the aesthetic of the course.
---
4. Golf is usually an individual sport. Will Mystery Golf require a team?
Mystery Golf acts in a similar way to mini golf where the lowest score wins the game. However, in terms of trying to understand the story and the mystery behind the Kulnari Trading Co it will require all members of the team to work together.
---
5. Besides playing mini golf, what else will be people be able to do at Kulnari Mystery Golf?
We have two dining options available. [Stop by] our Ninth Hole Bar for a drink and a snack halfway through your experience and, for those wanting a larger meal, our restaurant Quay House is available to eat in.
Kulnari Mystery Golf opens to the public on 15 November 2022. There will be a sneak preview of the first nine holes from 1 to 15 November 2022.
Find out more about Kunari Mystery Golf.