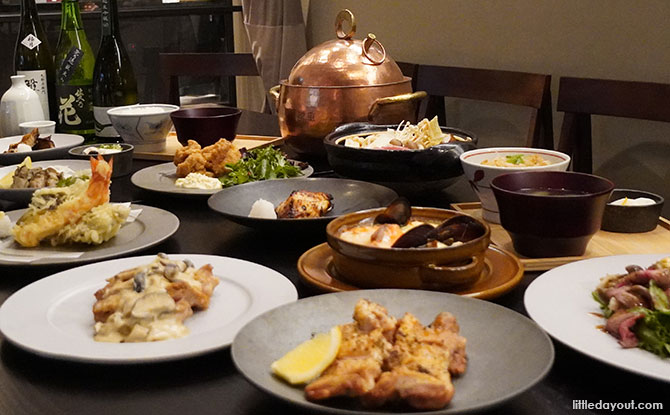 Need more reasons to love and visit Jewel at Changi Airport? Have an all-rounded taste of Japan at the JW360° concept store and its three different sections – the Restaurant, Café and Shop.
---
Dine on Japanese Delights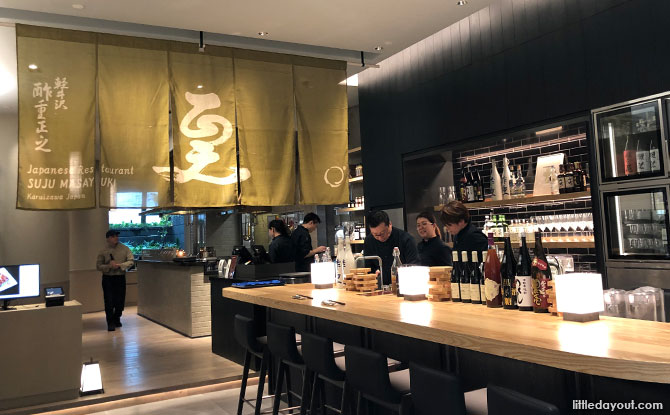 JW360° restaurant segment is operated by Suju Masayuk. This is the brand's second store in Singapore and the menu boasts a "four-season" concept.
There's no lack in attention to detail as everything from the decor to the tableware is according to the theme of Spring. We tried two of their signature dishes: The Hamburg Steak with miso-demi-glace sauce and the Mixed Katsu.
---
-- Story continues below --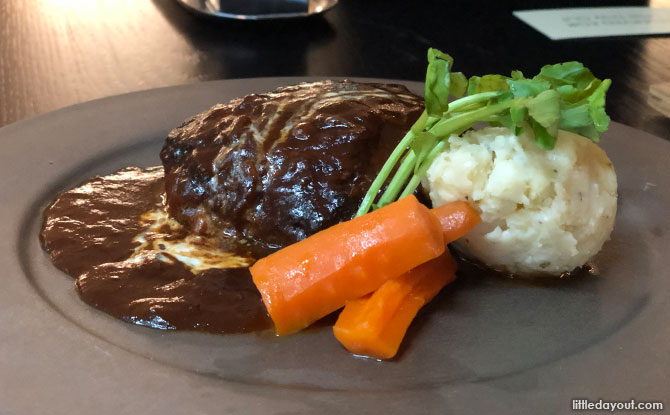 Hamburg steak is commonly found on many different Japanese restaurant menus however, it is the demi-glace sauce at JW360° that made the restaurant's version different from the others that we tried before. We particularly liked the consistency of the sauce. The patty was extremely soft, well-seasoned and very juicy too.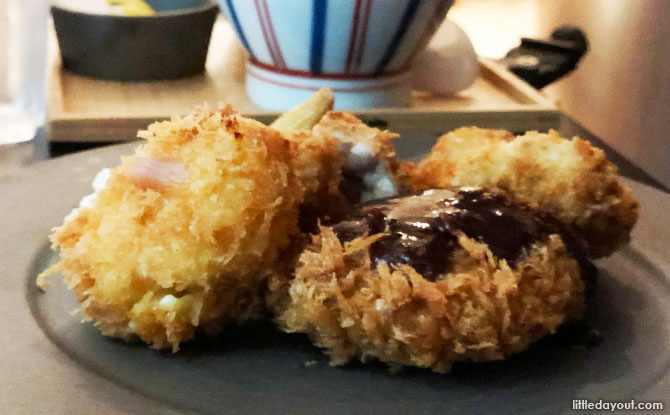 Personally, the dish that won us over was the Mixed Katsu which consisted of a variety of different breaded, deep-fried meats. The Mixed Katsu features with breaded pork, chicken and minced beef, however, the star item on the plate was the shrimp katsu. It had a soft, savoury and creamy centre, encapsulated with a golden, light and crisp exterior. We didn't want the experience to end!
Both signature dishes came with a gohan set on the side: a bowl of tasty miso soup, steamed Japanese white rice and pickles. The soup at JW360°  makes use Suju's original miso blend and the rice is cooked in a bronze pot which was handmade originally for Suju to enhance the flavour and aroma of the rice.
---
Sweet Treats at the Café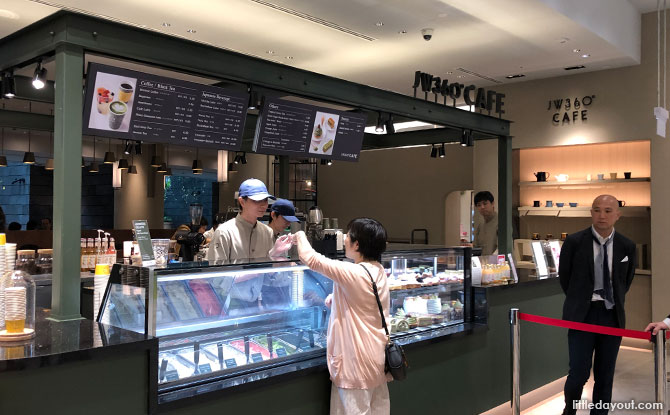 For those looking for a quick sweet treat, pop into the JW360° café corner with its wide selection of cakes, drinks and Japanese gelato. Premium ingredients are used as is wasanbon, an expensive fine-grained Japanese sugar made from Shikoku sugarcane.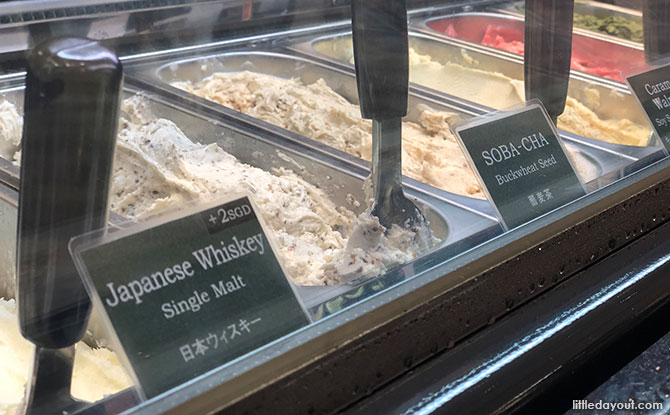 The Japanese gelato is a must-try and worth every single penny. It was so hard to choose a favourite flavour but we finally decided that we loved the Soba-Cha, or Buckwheat Seed-flavoured ice cream. It had a unique tea taste and crunchy texture.
For those who want to "treat yo-self", premium flavours such as "Japanese Whisky" and "King of Japanese Strawberry" are great choices as well.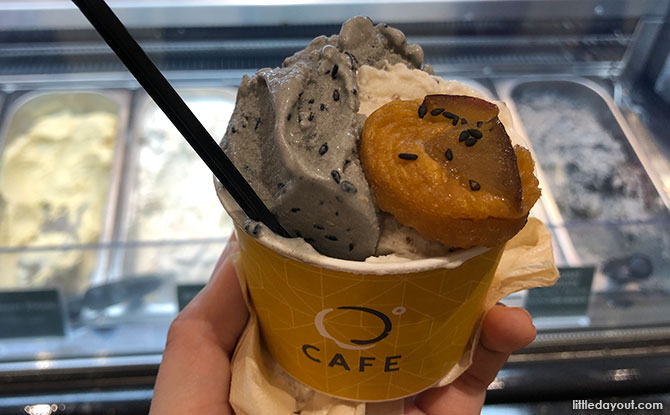 Did we mention, each gelato comes topped with creamy sweet potato "biscuit" too?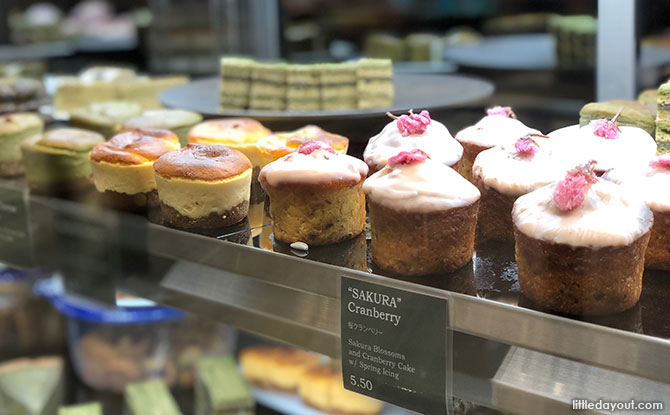 We sampled different pastries and we generally enjoyed the matcha desserts the most. Diners can also look out for sweet treats made with seasonal ingredients. On our visit it was sakura!
---
Shop for Products from All Over Japan
Finish the experience at JW360° at the shop, Nomono, best known for its unique souvenirs and snacks from all over Japan. You'll find products from prefectures such as Aomori, Miyagi and Niigata, just to name a few! Each of these products are beautifully packaged – perfect as gifts.
A stop of retail therapy makes a great way to round-off your visit to the JW360° at Jewel Changi Airport. Be sure to stop in and browse to experience the "Japan Way".

JW360° (Japan Way Three Sixty), Jewel Changi Airport
Where: 78 Airport Boulevard, #01-223/224/225, Jewel Changi Airport
Media Invite