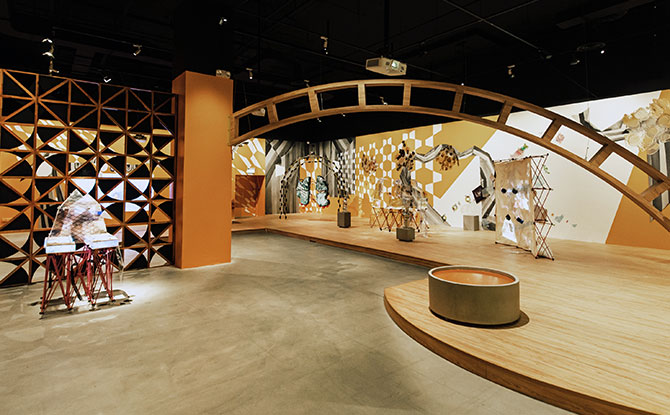 Open to the public from 13 January to 16 April 2023, Joo Choon Lin: Dance in the Destruction Dance at Singapore Art Museum (SAM) Tanjong Pagar Distripark invites audiences into a sensorially rich landscape that reimagines perceptions of form, reality, and human consciousness through everyday objects.
Joo Choon Lin: Dance In The Destruction Dance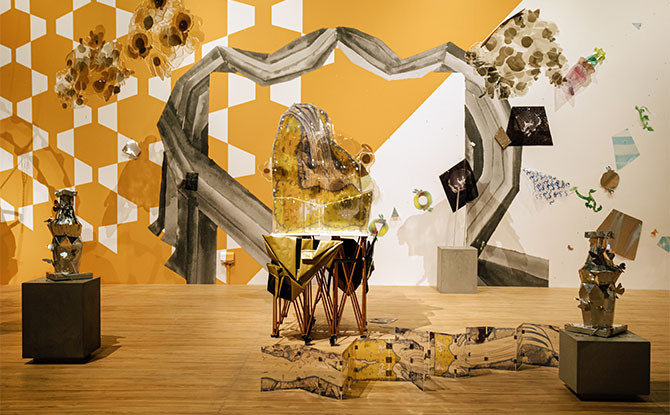 Located within Gallery 2 of SAM at Tanjong Pagar Distripark, Joo Choon Lin: Dance in the Destruction Dance turns the space into an atmospheric environment that serves as both a performance space and art installation. The installation explores how the present is an illusion, and things are not what they seem.
Joo Choon Lin: Dance in the Destruction Dance features several artworks: Glue Your Eyelids Together (2017), I Only Make Friends With Money (2012) – which includes interactive "Slime Pond" where visitors are invited to toss coins and watch as the coins are ingested by the slime-like substance, and Beatific Perfume (2020-present).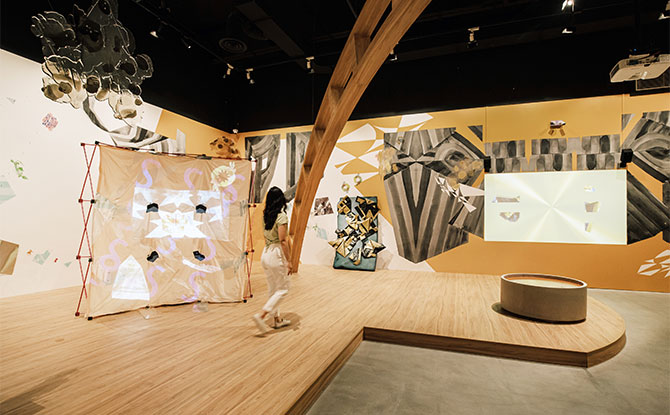 The collections of works asks if there is a distinction between reality and appearance.
pEARs ' — — — ' in §pring
The installation will be accompanied by a two-part theatrical performance, pEARs ' — — — ' in §pring, scripted by Joo and with original compositions by sound designer and composer, Joe Ng.
In the performance, "Film-objects" composed of industrial materials and assembly hardware like latches, hinges, collapsible legs and casters are reconstituted and moved around the exhibition space, highlighting how all meaning is generated through interdependence and constant renewal.
The exhibition aims to question how perception is just an appearance of what we imagine the world to be.
Shabbir Hussain Mustafa, Senior Curator at SAM said, "This exhibition extends SAM's curatorial agenda to present experimental, object-based and materially-oriented artistic practices to facilitate new forms of presentation that make meaning of our everyday experiences. We invite visitors to stretch the limits of their imagination as they examine the way Joo presents and activates materials through different modes of presentation, from installation, to animation and performance."
The exhibition is part of SAM's Material Intelligence exhibition series. Joo Choon Lin: Dance in the Destruction Dance runs till 16 April 2023 at SAM at Tanjong Pagar Distripark, Gallery 2. Admission is free for all visitors throughout the exhibition period.
More details can be found here.