This Deepavali, join the Indian Heritage Centre in its Deepavali celebrations titled "Welcoming Light". From 1 October to 14 November, enjoy an exciting array of online programmes, or head down to the centre and immerse yourself in the Deepavali spirit with beautiful displays onsite.
---
Miniature Light Up Replica at Indian Heritage Centre
Those headed down to the Indian Heritage Centre will be welcomed with a miniature replica of the Deepavali street light-up arch along Campbell Lane. The decorated arch has peacock designs and makes a great backdrop for memorable pictures with family and friends.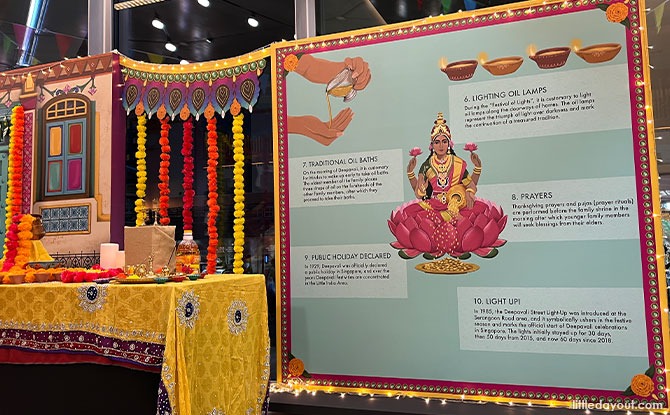 There is also a large display with a poster of "10 things you need to know about Deepavali, the Festival of Lights."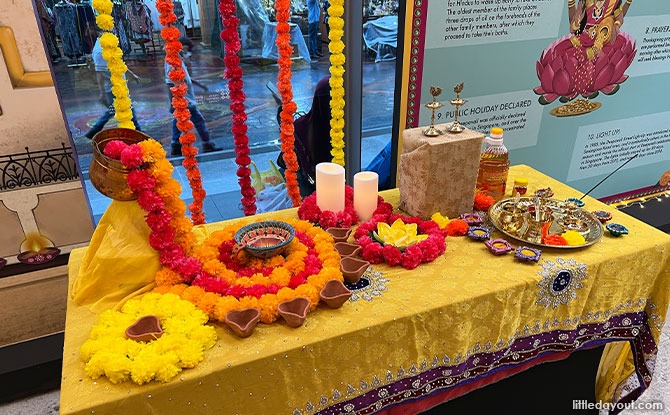 At this mini-exhibition, visitors can get the answers to frequently asked questions such as "who celebrates the festival" and insight into the customs, practices and even decorations for this festivity.
---
Redeem limited edition money packets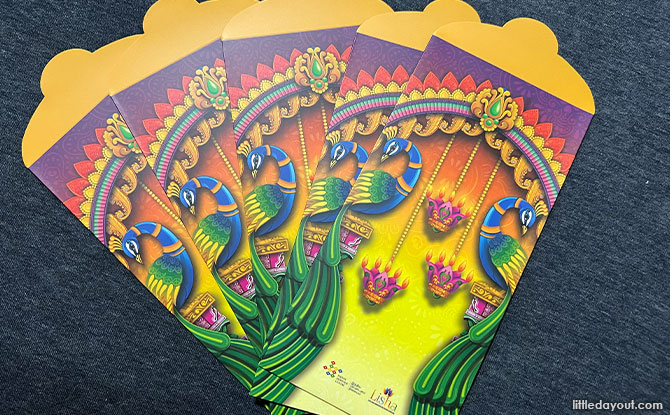 The Indian Heritage Centre is also giving out limited edition money packets featuring the arch and peacock designs from the light-up. To redeem the packets, head down onsite from 1 October to 14 Nov 2021, and snap a photo of yourself there. Afterwards, follow the Indian Heritage Centre's social media pages, upload the photos and tag them with the hashtag #IHCDeepavali.
---
Online celebrations with the Indian Heritage Centre
Those celebrating from home will also have a line-up of online offerings to enjoy. Participants at home are invited to interesting online activities that allow them to discover and appreciate the cultural practices, traditions and meaning of Deepavali.
The first activity is a specially commissioned short film that follows a family as they immerse in the celebrations of the Festival of Lights. They can also hear the origin stories of Deepavali celebrations and its iconic characters in the video: "The Story of Deepavali" or read and discover fun facts about all about the basics in a handy Deepavali guide. Links to these will be released on the Indian Heritage Centre's website or Facebook page.
Lastly, many would know that light-ups are an iconic part and significant symbol of Deepavali. Learn more about the history and evolution of the Deepavali street light-up in Singapore through these informative and interesting infographics at the Facebook post here.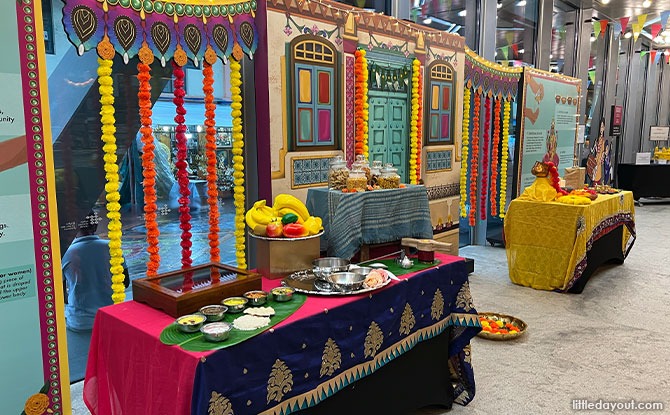 For more information, visit the Indian Heritage Centre's website or the Indian Heritage Centre Facebook page.