Address: 317 Alexandra Rd, Singapore 159965
Location: Level 1 (between male restroom and wrapping and recycling station), Level 2 (near restrooms and IKEA Restaurant)
Key Features:
Sink
Padded diaper changing station
Armchair (only for Level 1)
Baby diaper and Baby bed liner dispenser
Size: Medium, accommodates 1 stroller
---
IKEA (Alexandra) Nursing Room Review
The IKEA Alexandra baby nursing room is furnished with a sink, padded diaper changing station and a handy baby diaper and baby bed liner dispenser. There is also a colourful baby mobile above the diaper changing station, to entertain your little tot as you make a quick diaper change. Although the room provides a clean, private space to perform your parenting duties, the lack of electrical points may make expressing milk inconvenient.
---
-- Story continues below --
For mothers who need to sit down and nurse, do note that only the baby care room at Level 1 has an armchair and will make for a more comfortable nursing experience.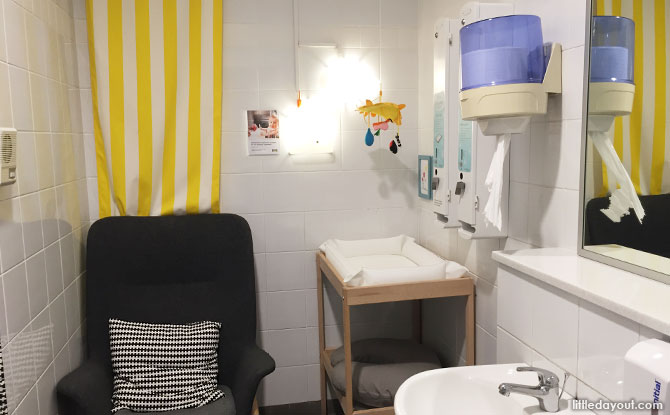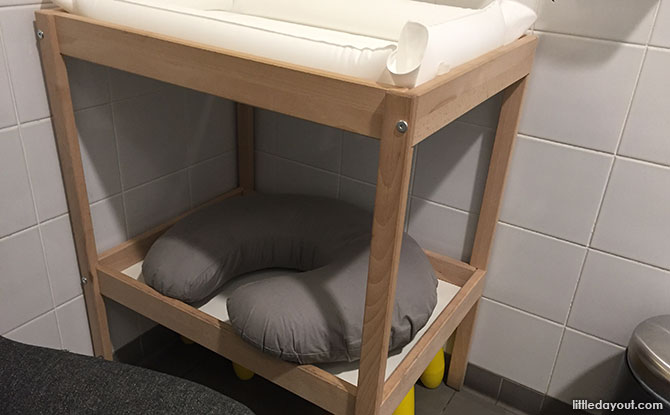 ---
Useful Information
IKEA (Alexandra) Nursing Room
Address: 317 Alexandra Rd, Singapore 159965
Phone:
Email:
Website: