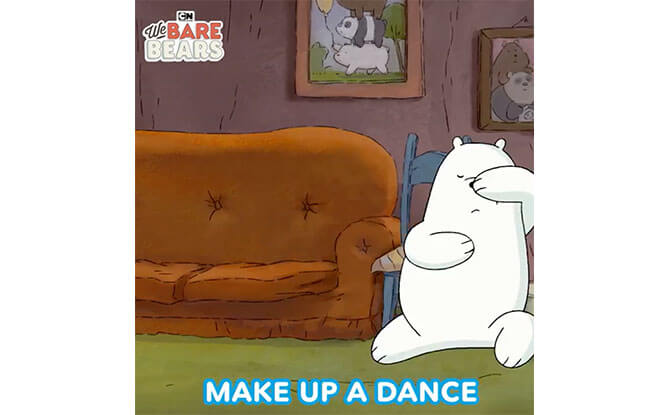 Ice Bear maybe the youngest of the three brothers from We Bare Bears but he is also arguably the most mature as well. During this time, it seems that he is also staying at home. You can now get a peek into what he is up to at home and perhaps get some ideas too.
Ice Bear's Tips for Daily Activities at Home
A post on the We Bare Bears Facebook page gives an insight to what Ice Bear is doing at home. Some may consider Ice Bear an introvert since he seems distant and emotionless, but it seems that this allows him to adapt well to staying at home.
The clip on Facebook shows Ice Bear's tips for daily activities to do at home. And there are some pretty good ideas too!
Ice Bear's tips for things to do at home include making up a dance, doing DIY projects, working out and picking up various hobbies.
Perhaps what is especially funny is the number of naps that he takes throughout the day.
Something that we can also relate to is how food appears multiple times as well.
Check out Ice Bear's tips for daily activities below.