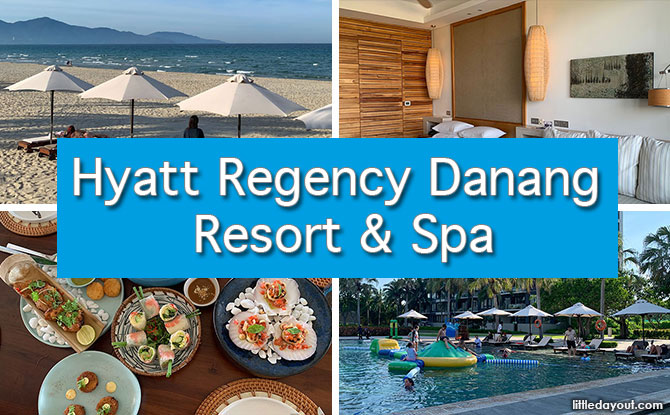 Planning ahead for your next holiday destination? Hyatt Regency Danang Resort & Spa, a five-star family resort situated along the coastlines of Danang, Vietnam, has undergone a facelift to its facilities to elevate the holiday experience.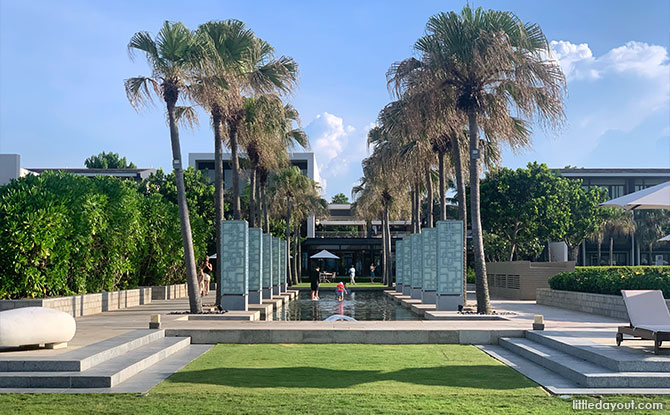 Positioned as a destination resort, the resort offers a myriad of activities and experiences that are sure to be memorable for the family.
---
Hyatt Regency Danang Resort & Spa: Reside Within The Resort With A Dazzling View Of The Ocean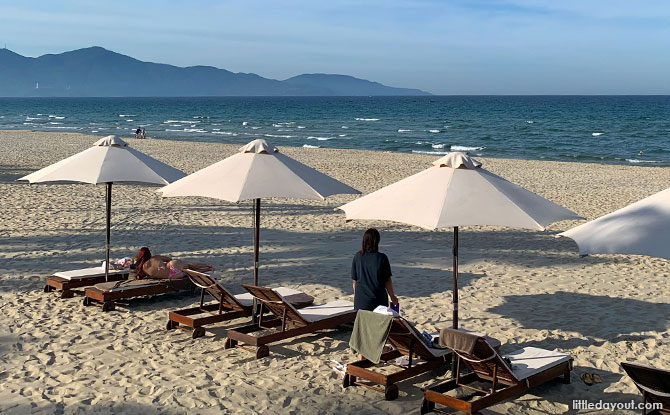 ---
-- Story continues below --
Located along the stretch of the idyllic Non Nuoc Beach, the resort is a short ride away from popular scenic spots and landmarks in Danang. This includes the UNESCO site Hoi An, Marble Mountain, ruins of My Son and many more.
Hyatt Regency Danang Resort & Spa features 198 guest rooms and suites, 144 residences, 18 villas, five outdoor pools and other establishments and facilities for guests to enjoy.
The resort has recently unveiled its luxurious three-bedroom pool villas, which have been refurbished with new interior furnishings and enhanced facilities, including a garden for families to play and have fun.
The villas are a couple steps away from the soft sands of Non Nuoc Beach, providing easy access for guests right out of the door.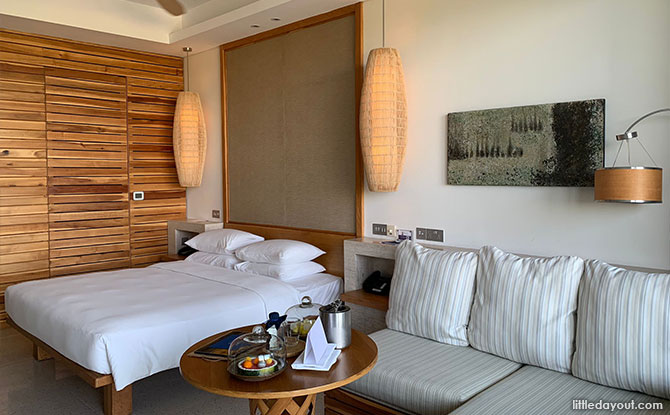 There are several other suites and room types available too.
---
Wide Variety of Food And Beverage Options At The Resort
Dining options at Hyatt Regency Danang Resort & Spa galore with various options to enjoy.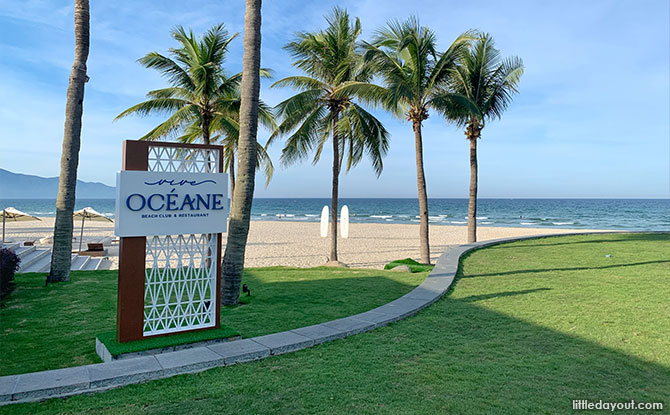 This includes the opening of beach club restaurant Vive Océane, a first of its kind in Danang. Serving up French-Mediterranean and Vietnamese cuisine, the restaurant offers mouth-watering dishes made with fresh ingredients and seafood.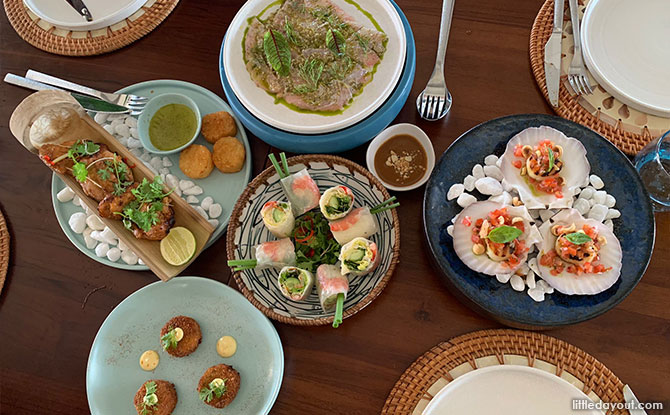 Guests can savour their meals while overlooking the gorgeous view of the sea while enjoying live music, and catch regular entertainment shows and performances by DJs and bands in the evenings.
---
Terrasse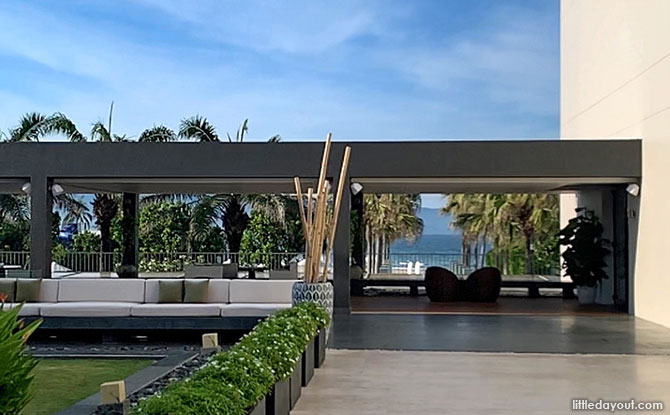 The newly-opened Terrasse, located right behind the resort lobby, provides drinks, cocktails and canapés for guests to enjoy alongside the majestic view of the resort. While lounging on comfy sofas, enjoy classic silent movies screened daily as the sun begins to set.
---
Osteria al Mare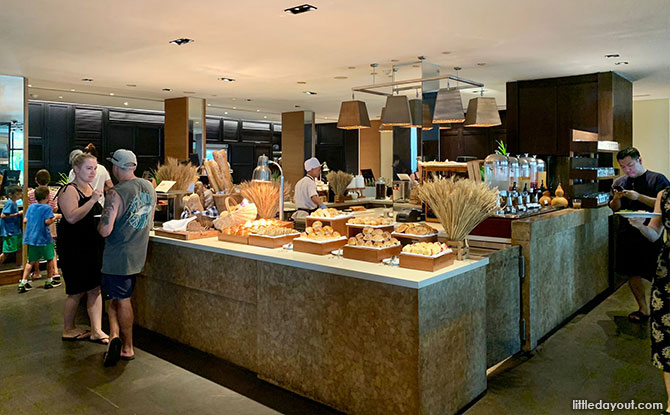 Guests can also enjoy authentic Italian fare at Osteria al Mare, the resort's Italian restaurant that has been newly rebranded and reimagined.
With a menu that includes casual and contemporary Italian cuisine, look forward to freshly-made pasta, delicious mains and a social "Share Share" concept for friends and family to relish.
---
Baguette
Adding on to the wide variety of food options, a little European style cafe sits along the road that leads to the resort entrance.
Named Baguette, the eatery offers a variety of sandwiches and Bánh mì, alongside a wide selection of coffee, tea and drinks. Baked goods and various Vietnamese goodies can also be found along the counters and shelves for purchase.
---
Camp Hyatt: Activities For The Young
Recognising the importance of helping families create wonderful memories and providing spaces to entertain visitors of all ages, Hyatt Regency Danang Resort & Spa has also revamped and expanded their programmes for the young.
Camp Hyatt, one of the largest kids' clubs in Southeast Asia, provides various play areas and outdoor spaces for children to make memories of a lifetime.
Designed with the earth's elements and famous Vietnamese myths and legends in mind, Camp Hyatt is split into four various outdoor and indoor zones.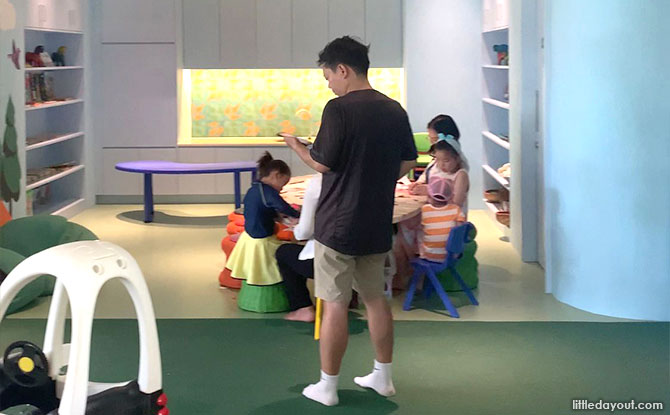 The Earth Zone features an indoor space ideal for younger children.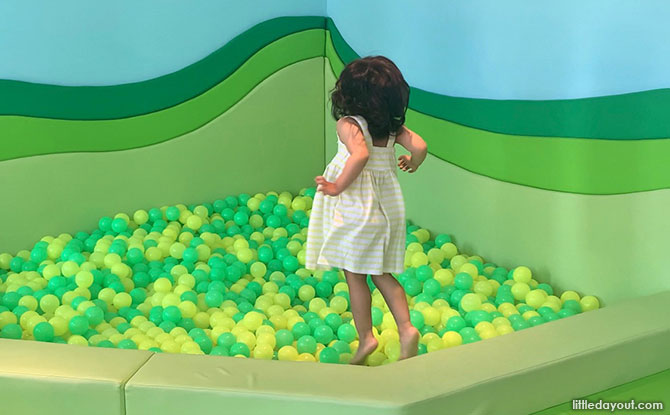 Based on the tale of the dragon's egg, the vibrant play area includes a toddler play pit, slides, mini playground, and has plenty of books, games and toys that are sure to keep the young ones occupied.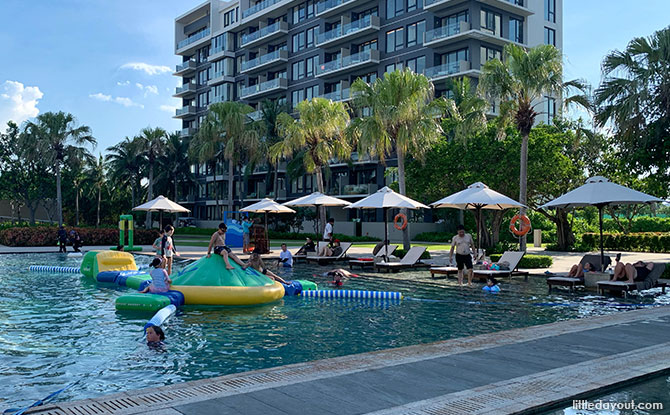 The Water Zone, as the name suggests, lets the young cross through a water obstacle course, where they can challenge themselves and have fun with one another across the child-friendly pool.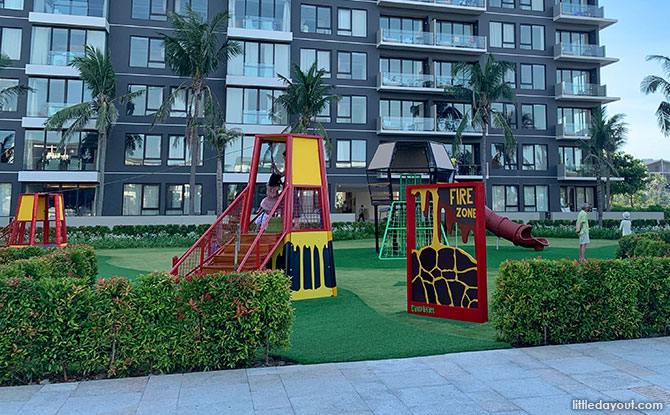 The Fire Zone, inspired by the story of the Fire Mountain, features an exciting outdoor zip line challenge for kids to attempt.
Right next to it sits the Wood Zone, which includes fun attractions such as canopy swings, slides and climbing nets, exploring the famous story of Chim Lac, a mythical bird.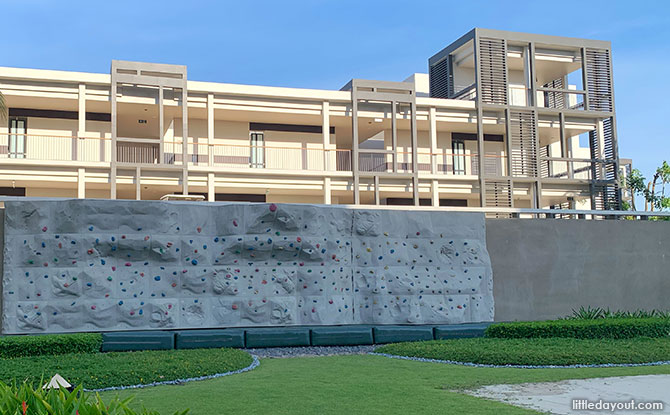 Aside from the carefully crafted zones for children to play in, there are also other various activities available to entertain children throughout their stay. This includes a rock climbing wall, and poolside sand pits.
The outdoor pool also has a waterslide that both kids and adults can enjoy.
Camp Hyatt also provides a detailed programme filled with guided indoor and outdoor activities, which includes learning authentic Vietnamese arts & crafts and games, T-shirt painting, DIY dream catchers, kite flying, swimming classes and much more.
---
Explore Water and Beach Activities, Spa and Wellness Programmes and More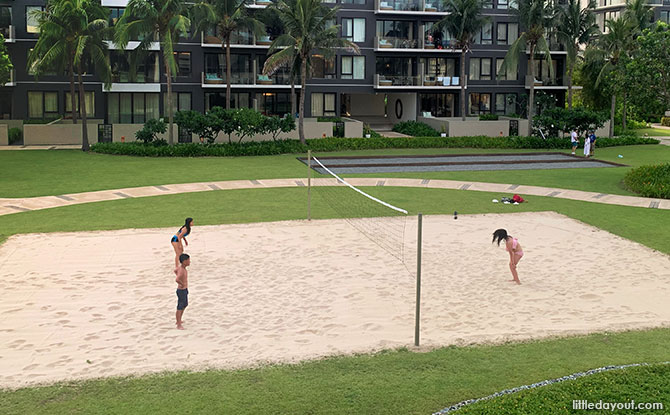 Staying true to their promise of being a resort that caters for all, Hyatt Regency Danang Resort & Spa also provides water and beach sports for guests to enjoy. Beach volleyball, soccer, kayaking, stand-up paddleboarding and bodyboarding are just some of the activities that can be enjoyed at the resort.
---
VIE Spa and Wellness Programmes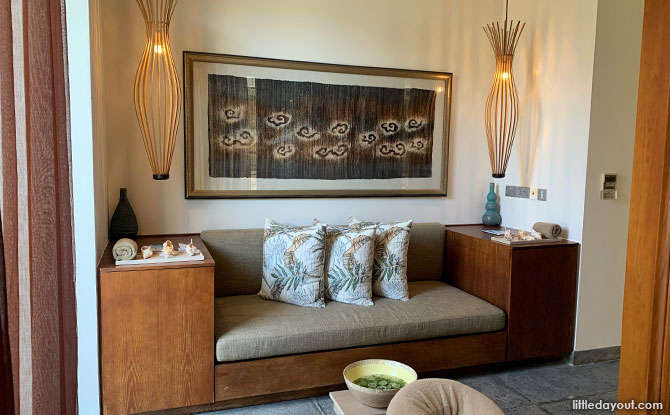 For those looking to relax and rejuvenate, head down to VIE spa and enjoy an invigorating spa experience. An extensive range of spa treatments, such as massages, facials and manicures are available to enjoy.
There is also a variety of wellness programs, such as yoga, boxing, and aqua exercise available to attend. The spa caters for individuals, couples and families who would like to enjoy the experience together.
---
Art Gallery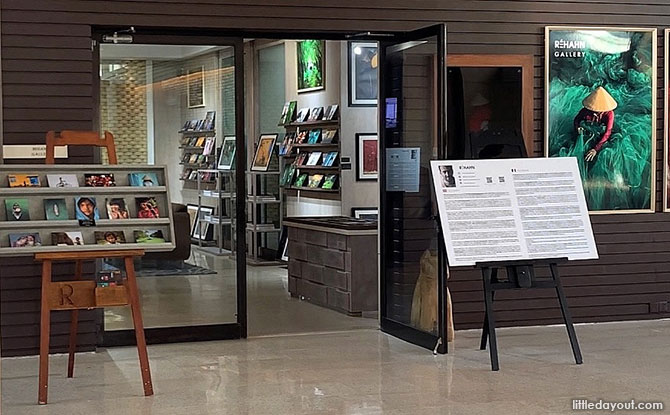 Before leaving, don't forget to visit the art gallery, situated by the resort lobby. The gallery is an exclusive space where talented local and visiting artists exhibit their work for culture seekers to enjoy.
The exhibition when we visited showcased the photography work of world-famous photographer Réhahn, whose cultural preservation work in Vietnam has brought awareness and appreciation to Vietnam's diverse ethnic groups.
---
Family Packages
Parents can save up to 20% when they book a vacation at Hyatt Regency Danang Resort & Spa under the family package.
Other benefits include daily breakfast, a pizza-making class, round-trip airport transfer, discounts and credits for food & beverage and laundry service.
Although the resort's promises to cater to the needs of any guest sounds too good to be true, Hyatt Regency Danang Resort & Spa thoroughly lives up to the expectation.
There is so much to explore within the resort and around Danang, that visitors will surely have to return on repeat visits to truly experience the wide breadth of activities there is to offer.
---
Hyatt Regency Danang Resort & Spa
Where: 5 Truong Sa Street, Hoa Hai Ward, Ngu Hanh Son District, Danang, Vietnam
Website