From selling books online to publishing local literature, Epigram's latest venture is the Huggs-Epigram Coffee Bookshop located in the URA Building at 45 Maxwell Road.
Huggs-Epigram Coffee Bookshop, with its 11-metre long bookshelf, is so laid-back and cool, you'll feel super cool just being there.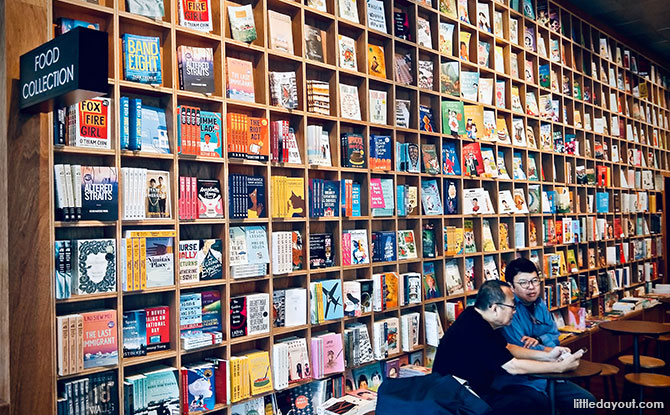 Walled in by floor-to-ceiling glass windows, Huggs-Epigram Coffee Bookshop is right opposite Maxwell Market. It's a prime spot for watching the world go by if you ask me, and there's probably no better area than that to get a whole bunch of locals and tourists to "hold Singapore in (their) hands".
Support Local, Read Local
Eight years ago, when founder Edmund Wee created Epigram Books to support and champion local authors and local literature, there was a lot of poetry and a lot of short stories.
"There were practically no novels written for primary school-age children, much less picture books," shared Edmund.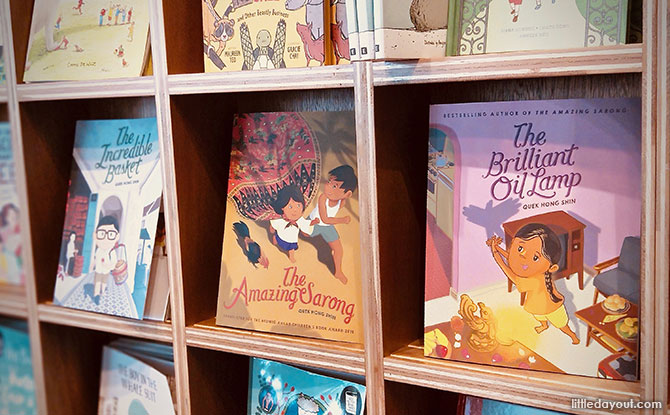 Fast-forward almost a decade, Edmund is proud to see the SingLit scene in Singapore thriving, both locally and internationally. Graphic novels such as The Art of Charlie Chan Hock Chye have received international recognition in the form of the Eisner Award, while more than 24,000 copies of The Diary of Amos Lee – Singapore's answer to Diary of a Wimpy Kid – have been sold worldwide and translated into a few languages, including Slovakian and Indonesian.
Given that Epigram is behind this Coffee Bookshop, obviously the only books that are on offer are books written about Singapore, books written by Singaporean authors, and books published by Singaporean publishers.
At any one time, you can expect more than 400 titles to be stocked.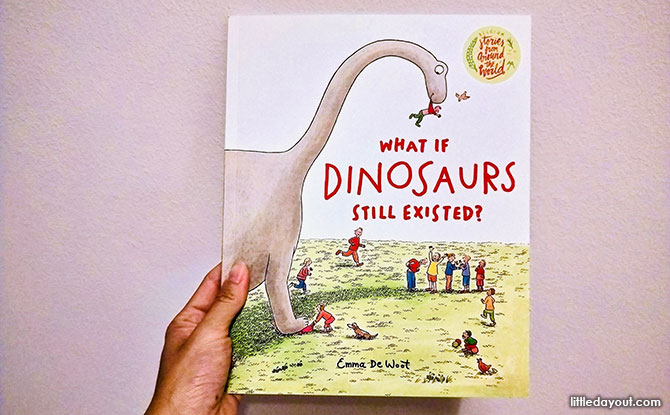 It was like being in a candy shop; I had to stop myself from carting out more books than I have time to read. In the end, I left with two great books for my daughter: The Amazing Sarong, written and illustrated by local author, Quek Hong Shin, and What If Dinosaurs Still Existed by Emma de Woot.
Authors-In-Attendance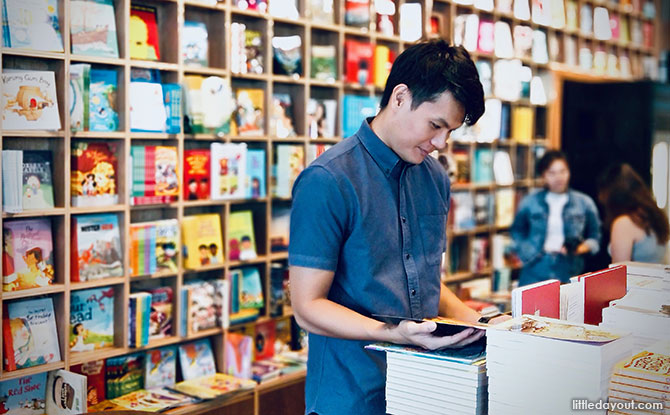 Because books alone aren't enough, Huggs-Epigram Coffee Bookshop has in place Authors-In-Attendance where you can meet with, chat up, and basically buy an author, a playwright, an artist, or a poet a coffee.
The line-up of authors changes every month, so who knows who you'll speak to next? Remember to get their autograph!
What's Brewing?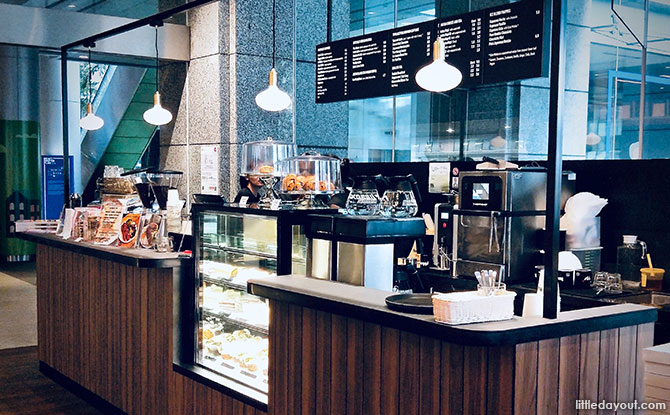 And what's a Coffee Bookshop without coffee? For those seeking a brew with their books, Huggs-Epigram Coffee Bookshop serves up the full range of speciality coffees by Huggs Coffee, ranging from espresso-based to local-style Sumatra coffees.
I hear the Oat Milk Latte is super yums!
If you're thinking of popping in for lunch or tea, there are pastries, wraps, sandwiches, cakes, and even lunch sets of Salmon and Brown Rice or Meatball Bolognese Pasta.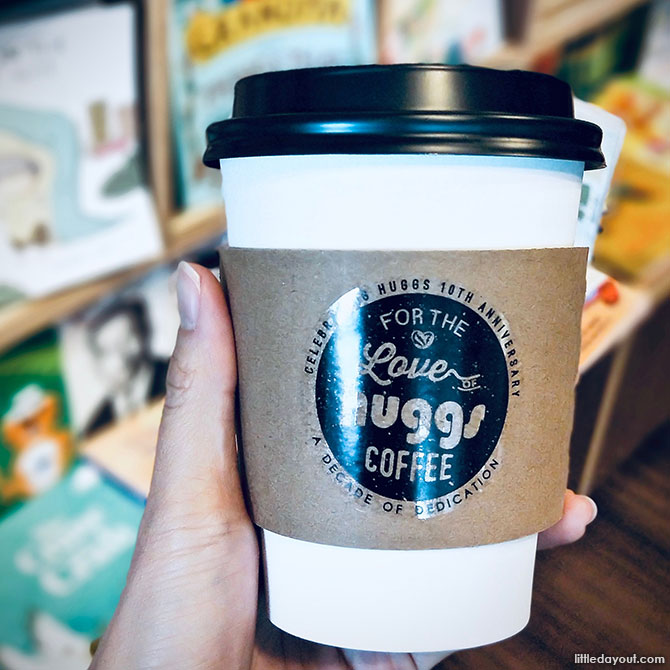 If a good brew and a great book go together like hotcakes and syrup, then Huggs-Epigram Coffee Bookshop has got a winning formula!
Huggs-Epigram Coffee Bookshop
Address: 45 Maxwell Road, #01-01, Singapore 069118
Opening hours:
Huggs Coffee – Mondays to Fridays: 7 am to 5.30 pm, Saturdays: 10 am to 2 pm, Closed on Sundays and Public Holidays
Epigram Bookshop – Mondays to Fridays: 10 am to 7 pm, Saturdays: 10 am to 2 pm, Closed on Sun and Public Holidays
Website