I like to add wantons whenever I feel like a having bowl of noodle soup. However, I always wonder about the ingredients used in the store-bought wantons. With this homemade frozen wanton recipe, you can make and freeze these wantons ahead of time and use them whenever you need something extra for your noodle soup during a busy weekday lunch or dinner.
---
Recipe for Homemade Frozen Wantons
Ingredients
1.2 kg of minced pork
15 grams of minced ginger
30 grams of chopped scallions
3 eggs
1 tablespoon of salt
1/2 tablespoon of sugar
1/2 tablespoon of white pepper
60 grams of chicken stock
30 grams of cooking oil or sesame oil
250 grams of shrimp, cut into small bite-sizes (marinate it with some salt and corn flour)
1 pack of wanton wrappers
Method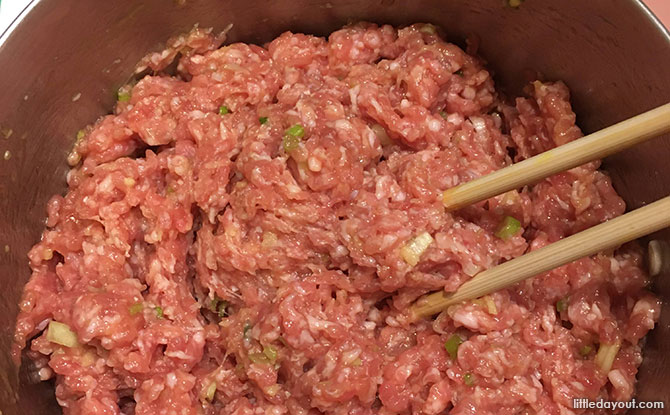 In a large bowl, combine the pork, ginger, scallions, eggs, salt, sugar and pepper. Mix well.
Gradually add in the chicken stock and oil into the mixture, a little at a time.
Mix it up with a pair of chopsticks or wooden spoon. Stir the mixture in one direction until it becomes thick and gooey.
Prepare a small bowl of water on the side as "glue" for sealing off the wanton wrappers.
Place some cling wrap on top of a tray or a container you intend to store the wantons in.
Hold a piece of wrapper on your palm, scoop 2 teaspoons of pork mixture in the centre and add a piece of shrimp bite on it.
Put some water on one half of the wrapper and fold it over. You will have a semi-circular wanton. Or you may continue to create some patterns with some extra folding if desired.
Continue until all the pork mixture or wrappers are used up.
Line the wantons on the tray/container and space them out so they do not stick

 

together.
Keep them in the freezer overnight and once it is frozen, place them in a freezer ziplock bag. Enjoy them slowly!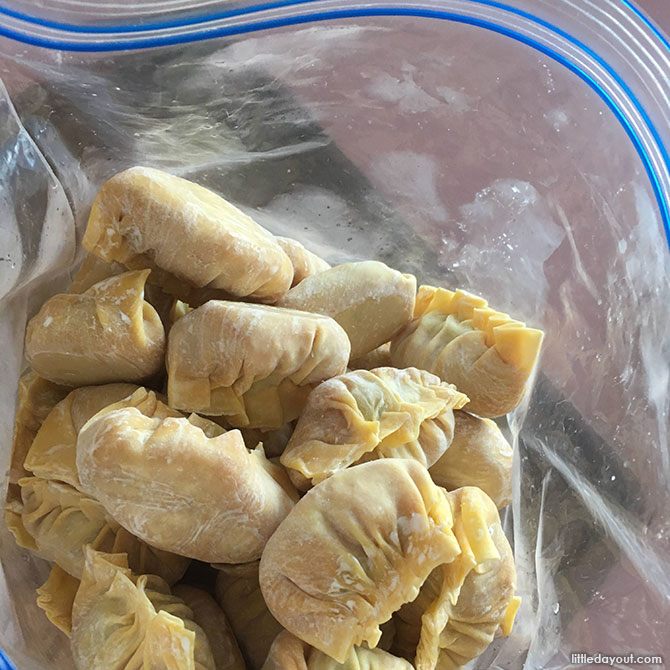 Serving: Yields 84 pieces
Click here for more great recipe ideas!
This story contains affiliate links. This means we earn a small fee if you purchase something through a link from our website. There is no additional cost to you. This helps to support Little Day Out and keeps us going.