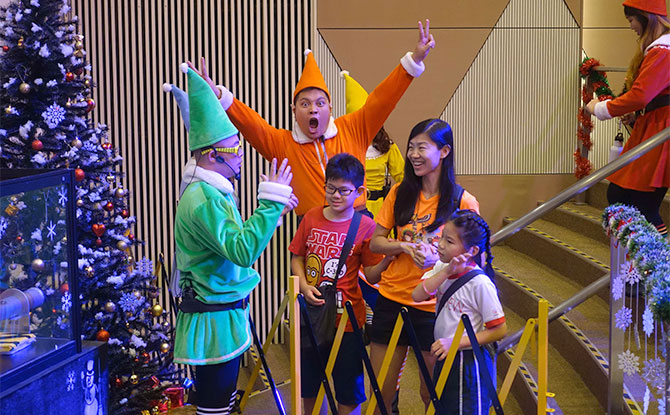 From 12 to 26 December 2022, head down to Science Centre Singapore for a Sci-sational Christmas with ice-themed activity stations, a "cool" live demonstration and a Cryogenic Science Show.
Get ready to discover all that's "ice" around Science Centre Singapore with activities perfect for ages 5 and above.
Start by picking up a "Galaxy Rewards Sci-sational Passport" to collect stamps for completing the ice-themed activities. The first 100 per day to complete at least four activities and sign up for Science Centre Singapore's Galaxy Rewards membership* will get to redeem a free ice cream.
*Galaxy Rewards membership is for those 16 years old and above only.
---
-- Story continues below --
---
Sci-sational Christmas 2022 at Science Centre Singapore

Floating Cloud
Get an upclose look at how clouds are formed at the Floating Cloud activity station!
Where: Demo Corner (Hall F)
When: 10.30 am to 12.30 pm, 2.30 pm to 4.30 pm
---
Snowflake Papercraft
Every snowflake is unique and kids can make their own unique one using paper to show off their creativity.
Where: Tinkering Studio (Hall E)
When: 10.30 am to 12.30 pm, 2.30 pm to 4.30 pm
---
Keeping Warm
Experiment with different materials to find the one that does the best job at keeping us warm in cold temperatures.
---
The Battle of the Ices
What's the difference between regular ice and dry ice? Discover their properties and how they behave in various situations.
---
Ice Melting Inquiry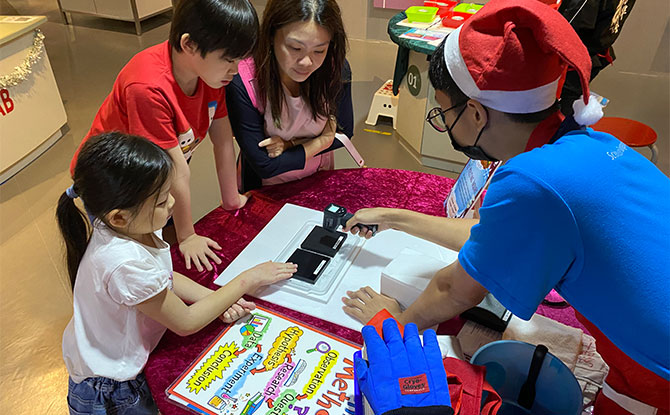 Under what conditions will ice melt fastest? Come up with a hypothesis and put it to the test at this activity station.
---
Ice Cube Fishing
Ready, get set, go! See how many ice cubes you can catch in a minute and be entertained by some simple kitchen science.
Keeping Warm, The Battle of the Ices, Melting Ice Inquiry and Ice Cube Fishing are at Scientist for a Day (Hall A)
When: 10.30 am to 12.30 pm, 2.30 pm to 4.30 pm
---
Mini Show and Tell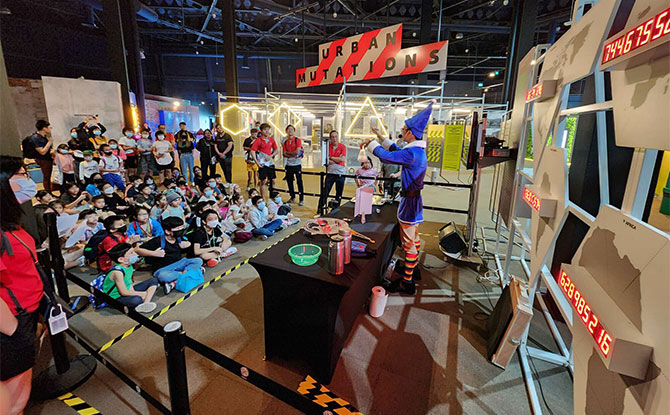 Don't miss the Mini Show and Tell where Science educators will be conducting a series of live demonstrations to wow the audience.
Where: Hall A
When: 11 am to 11.15 am, 2 pm to 2.15 pm
---
Cryogenic Science Show
To watch the "coolest" show in town, get tickets for the Cryogenic Science Show which will feature ice, dry ice and liquid nitrogen. It's sure to be a "n-ice" time for all. Tickets are priced at $5 each and can be purchased here.
Where: Maxwell Auditorium
When: 3.30 pm to 4pm
Pay a visit to Science Centre Singapore for an icy adventure from 12 to 26 December. Get more details about Sci-sational Christmas.
This feature is brought to you by Science Centre Singapore.