The Great World City playground, part of the free amenities at the shopping centre and known as Great World Playland, has opened. This was announced by Great World City in a Facebook post.
The children's playground at Great World City is located on the second floor of the shopping mall and faces out towards Kim Seng Road.
---
Travel the World at the Great World City Playground
The open air playground, known as the Great World City Playland, has a whimsical travel theme and its centrepiece is a low climbing structure that is designed to look like a hot air balloon.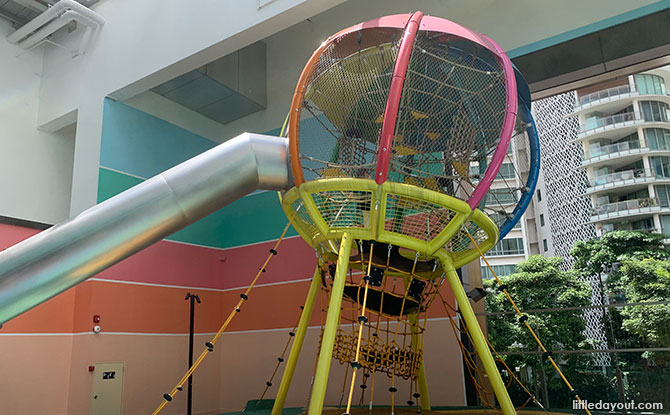 The colourful play structure features a dome lifted up above the ground at an angle by some supports. Inside, there are climbing nets which allow kids to make their way up from the playground's soft-padded ground to more nets and a few hammocks above.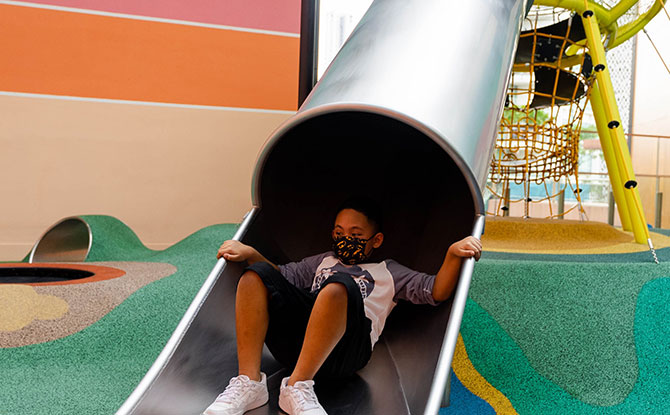 An enclosed metal tube slide leads down to the dome on to the ground.
It looks like a hot air balloon that is all set for take off. There are even yellow climbing ropes which looks as if they are anchoring the hot air balloon to the ground and keeping it from flying away.
The structure is similar to the one found at the Anchorvale Plains Jellyfish Playground in design and is reminiscent of the playground equipment at West Plains at Bukit Batok too.
---
What Else is at Great World Playland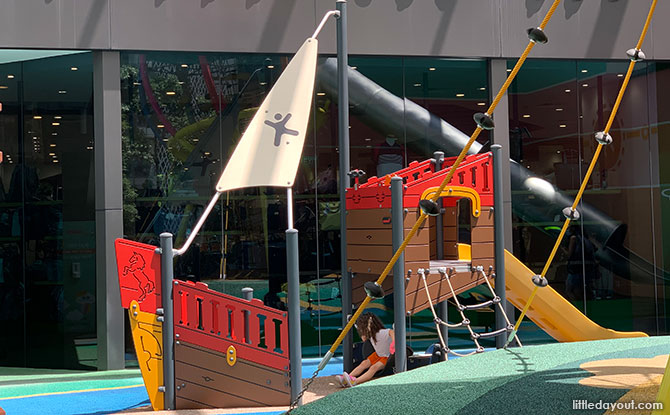 In keeping with the adventure transport-theme, the Great World shopping mall playground also has a structure that looks like a ship.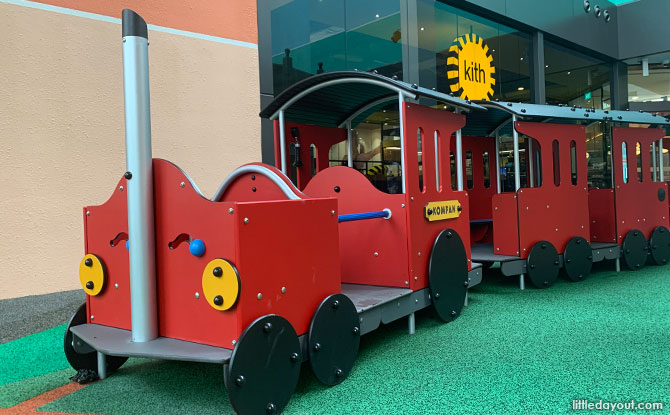 There is a train with carriages too.
Other play equipment at the Great World City shopping mall playground include a see-saw and a teeter-totter that looks like an elephant.
There is also a tunnel and a trampoline at the Great World shopping mall playground too.
Great World Playland is suitable for kids aged between the ages of 3 to 12 years old. It is open from 10 am to 10 pm daily, but will be closed during wet weather.