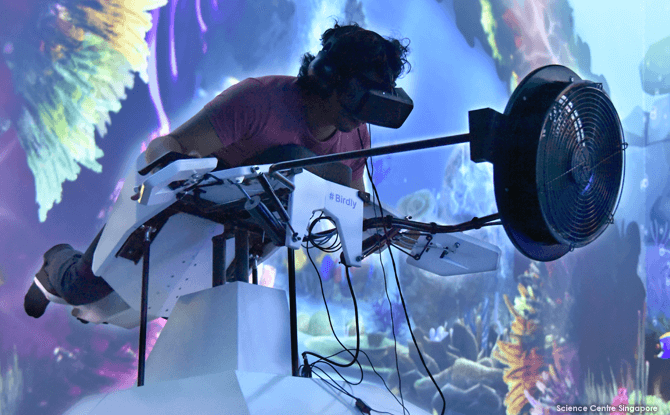 Explore new immersive environments at Science Centre Singapore's latest exhibition, E3 (E-mmersive Experiential Environments).
This new permanent exhibition at Science Centre Singapore's Hall C showcases how different virtual reality technologies can be used to create fully immersive experiences.
At the exhibition, visitors will be transported, via technology, to different environments they would not otherwise have access to. Highlights include Birdly, a virtual reality rig that uses robotics to allow visitors to soar like a bird over cities like New York and San Francisco, and Deep Space Theatre, an immersive 3D theatre that will bring visitors from Earth to the end of the universe. There are also wall projections that allow visitors to go "underwater" where they can interact with the projected scenery.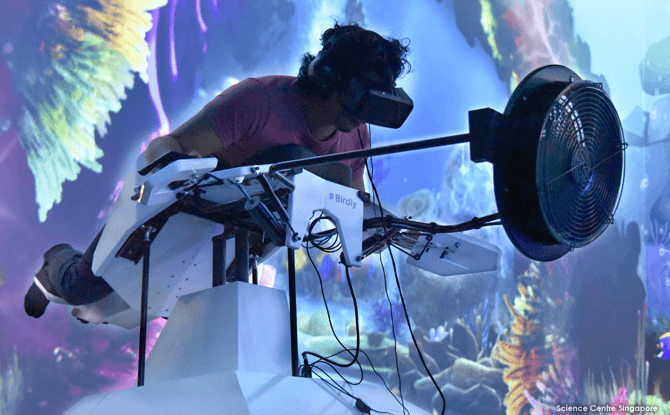 Birdly, a virtual reality rig that allows users to "soar" over various cities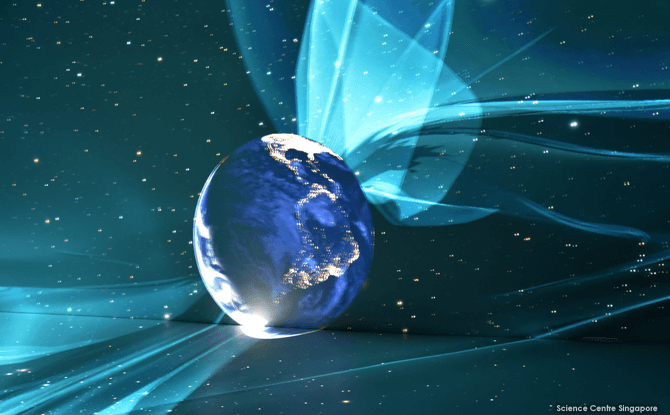 Deep Space, an immersive 3D theatre "takes" visitors from Earth to the outer reaches of our universe

Wall projections featured all around E3 will showcase immersive environments that enable visitors to encounter realms not easily accessible in the physical
The E3 Exhibition is a collaboration between Science Centre Singapore, ARS ELECTRONICA Linz GmbH, the American Museum of Natural History and Linkoping University (Sweden), together with Panasonic System Solutions Asia Pacific and DigiMagic Communications.
It will also serve as a platform to showcase the possibilities of 3D representations, collective learning and collective intelligence.
Associate Professor Lim Tit Meng, Chief Executive of SCS said, "Immersive learning environments serve as a bridge between classroom learning and real-life experience, and have become increasingly popular means of imparting knowledge. By providing firsthand experiences of these less-familiar realms, we hope that visitors will be inspired to explore and discover new frontiers in the physical and virtual worlds."
The new E3 exhibition opens from 10 December 2015 and will also allow Science Centre Singapore to testbed new ways to engage visitors. This will be translated to other exhibitions within the Centre and the new Science Centre that is slated to open in 2020.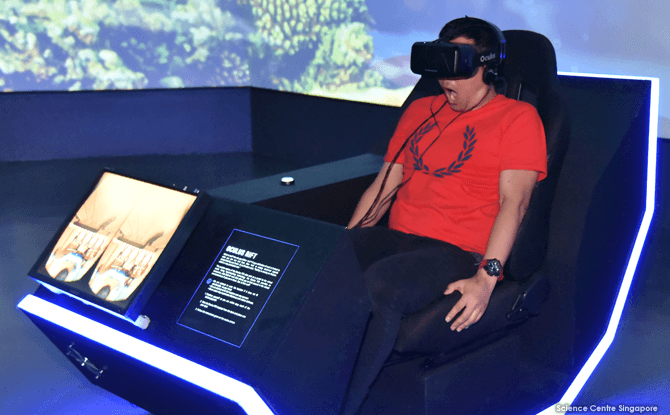 Oculus Rift headsets obscure the real world and "transport" visitors into an alternate reality