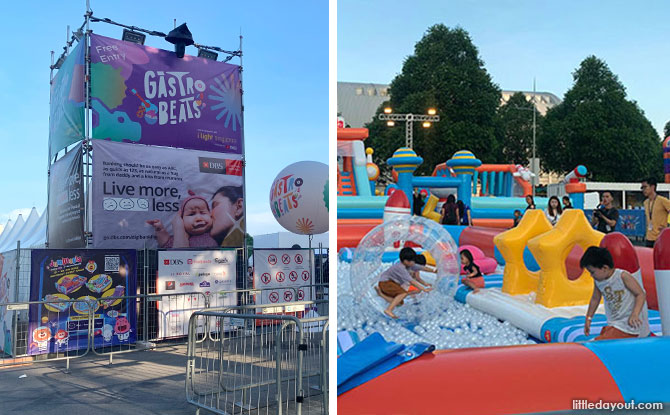 Adding to the long list of festivities this June, food and music festival GastroBeats is returning for its yearly run, from 1 to 25 June 2023. Located at the Marina Bay Event Space, the festival promises visitors a good time with plenty of food, music and activities for all.
---
GastroBeats 2023: Enjoy Cuisines From All Over The World Right Within Your Reach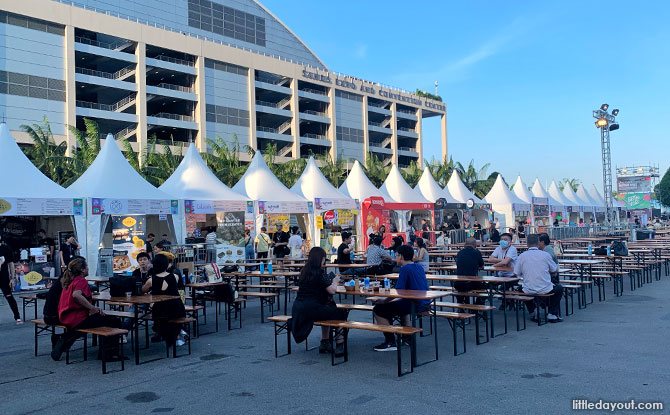 With popular competitive eater and YouTube personality Zermatt Neo appointed as Gastrobeats' very own CFO (Chief Foodie Officer), visitors can look forward to twice as many food offerings as before.
From popular street food to specialty gourmet options ranging from various cuisines around the world, there will be something for everyone. Over 40 stalls lining the sides of the event space, visitors are sure to need repeat visits to try them all.
---
-- Story continues below --
For those looking for more of a challenge, the GastroBeats Chomp Champs is not for the faint-hearted.
Taking place every Sunday, participants will be challenged to eat a variety of dishes from various cuisines presented to them in record time.
---
Jump In And Have Fun With The Wide Variety Of Activities Available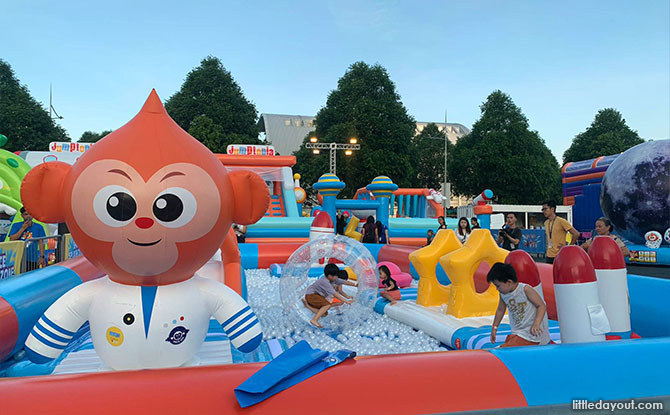 Expect wilder and much bigger fun at Jumptopia, found deep within the space at Gastrobeats.
11 humongous inflatables and bouncy castles await the young to explore and have fun, with thrilling slides and obstacle courses to scale.
For the much younger ones, there are attractions such as paddle boats, fishing and a small-scale bouncy castle that are sure to keep them occupied. Jumptopia tickets can be purchased via Pelago here.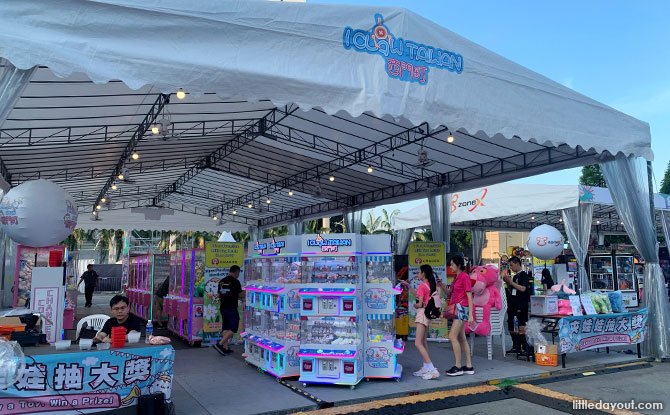 Aside from physically exhilarating activities, there are arcade games available for those who enjoy playing claw catching and arcade machines.
Classic carnival games are also available for those looking to win some adorable prizes!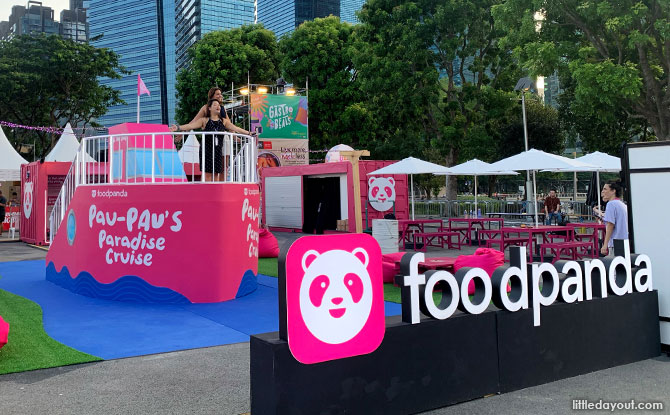 There are plenty of interactive booths set up for visitors to explore as well.
Event partners Foodpanda, Carlsberg and Pepsi have set up booths around the area, inviting visitors to participate and interact with light up exhibits and activities.
---
Dance And Groove To The Sound Of Spectacular Performances At GastroBeats 2023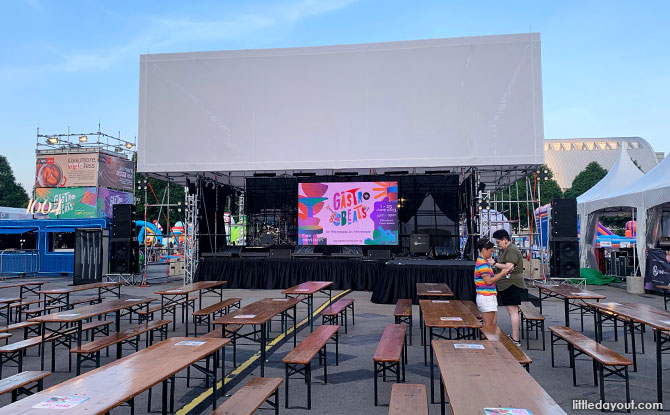 What fun is food and games if there is no music involved? GastroBeats has prepared a stunning lineup of performers that will enthral visitors every weekend.
Catch popular local bands such as 53A, Jive Talkin', Peep Show, Shirlyn + The UnXpected and Jack & Rai, cover familiar and favourite tunes.
Happening for the first time, GastroBeats will be fully integrated as part of i Light Singapore's exhibition offerings, featuring a major installation at the heart of the event space.
Titled "Moooooootion", the interactive stage set designed by Thailand based artists XD49 was conceived as a playful response to lockdowns during Covid.
---
"Ignite Your Spark" With DBS And Learn More About Green Initiatives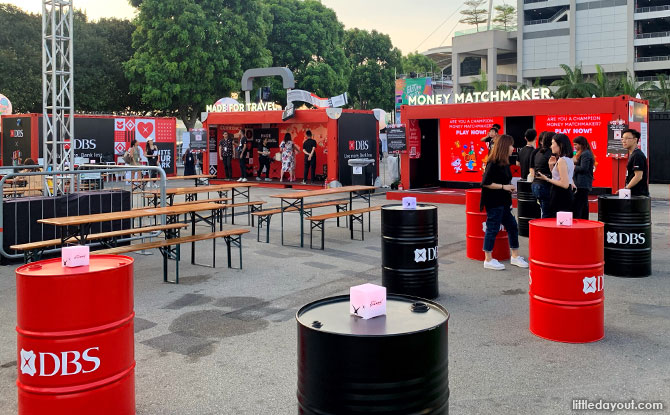 As the returning presenting sponsor of i Light Singapore 2023, DBS has set up a variety of booths that are free for all to participate in.
Based on the themes of self-care, sustainable living and future living, visitors can scan a QR code and collect digital stamps as they visit each booth. By completing any four booths, visitors are entitled to collect a goodie bag with freebies.
In part of contributing to sustainability efforts, DBS has pledged to to donate to the less fortunate, with every participant that completes the DBS Passport.
Additionally, all food waste collected from the festival will be sent to Ento Industries, a waste solution enterprise, for conversion to products with new life such as animal feed and fertiliser.
---
Experience A Fun-Packed Experience At GastroBeats 2023
GastroBeats will be open to the public for entry until 25th June at the Bayfront Event Space, from 4 pm to 11 pm daily.
Visitors are advised to dress light and be prepared for wet weather as the festival is held in an open space.
More details can be found here.
---
GastroBeats 2023
Where: Bayfront Event Space, 12A Bayfront Ave, Singapore 018970
When: 1 to 25 June 203, 4 pm to 11 pm
If bouncy inflatables are your thing, you may wish to check out these free-to-play inflatables.