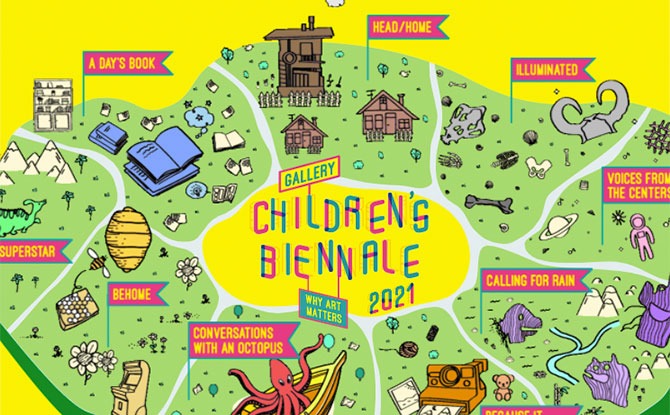 For Gallery Children's Biennale 2021, artists were asked to address the theme, "Why Art Matters".
Nine artists from Singapore and Southeast Asia conceived new online interactive works and physical installations. These artists are Alfredo and Isabel Aquilizan (Philippines), Nona Garcia (Philippines), Joyce Ho (Taiwan), Khvay Samnang (Cambodia), Dinh Q. Lê (Vietnam), Sandra Lee (Singapore), Nandita Mukand (India), Jeremy Sharma (Singapore), and Speak Cryptic (Singapore).
---
Gallery Children's Biennale 2021 Programmes
The Gallery Children's Biennale 2021 includes a range of programmes for children and families that aim to inspire young minds with artistic experiences that can transform a child's understanding of the world around them, and what is creatively possible.
These include including storytelling sessions, interactive movement exercises, parent-child sound exploration workshops and more.
The Gallery Children's Biennale 2021 will further spread the imaginative power of art to more children by collaborating with The Groninger Museum (Netherlands) and Staatliche Kunstsammlungen Dresden (Germany) to bring the spirit of Gallery Children's Biennale around the globe!
Find out more about Gallery Children's Biennale 2021.
When: 22 May 2021 to December 2022