Given our hot, humid climate, the idea of applying an oil to your face may not seem terribly appealing. Especially when many of us are trying hard to keep excess oil and shine at bay as it is.
But in fact, facial oils can be a great product to have in your beauty arsenal as the means to achieving healthy, radiant skin. Not only do they help to strengthen the skin barrier –  thereby keeping moisture in and irritants out – they're also packed with nourishing ingredients, with no water and fillers to dilute their effectiveness.
With improving formulations, many facial oils are now lightweight and fast-absorbing – none of the heavy, greasy feel you might expect. Simply add a couple of drops to your moisturiser as a booster, or apply it as the last step in your skincare routine. Use only at night if you feel it's too rich to have on your skin in the day.
Here, we show you some slick workers to try for different skin concerns.
---
-- Story continues below --
---
FOR FIRMING & SMOOTHING
The Body Shop Oils Of Life Intensely Revitalising Facial Oil, $66
A blend of three cold-pressed seed oils from around the world which are known for their skin-nourishing properties – black cumin, camellia and rosehip.
Buy
---
L'Occitane Immortelle Divine Youth Oil, $90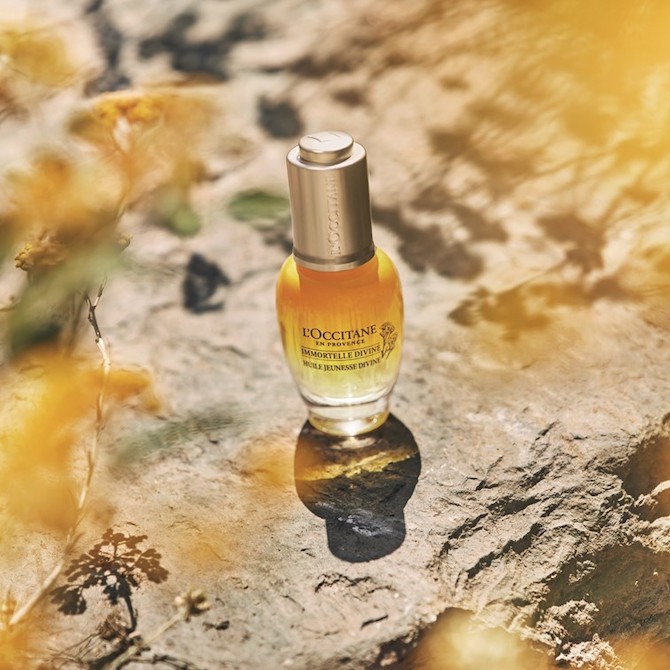 Addressing all visible signs of ageing, the star ingredient in this multi-purpose oil is essential oil derived from the Corsican Immortelle flower, which is said to have twice the antioxidant power of vitamin E.
Buy
---
FOR INTENSE MOISTURISATION
Huxley Oil; Light And More, $49
Packed with a range of plant oils with superior moisturising properties, such as jojoba, prickly pear, sunflower and vegetable squalane. Great for dry skin but won't feel greasy on normal or oily skin either.
Buy
---
W.ANT The Face Oil, $59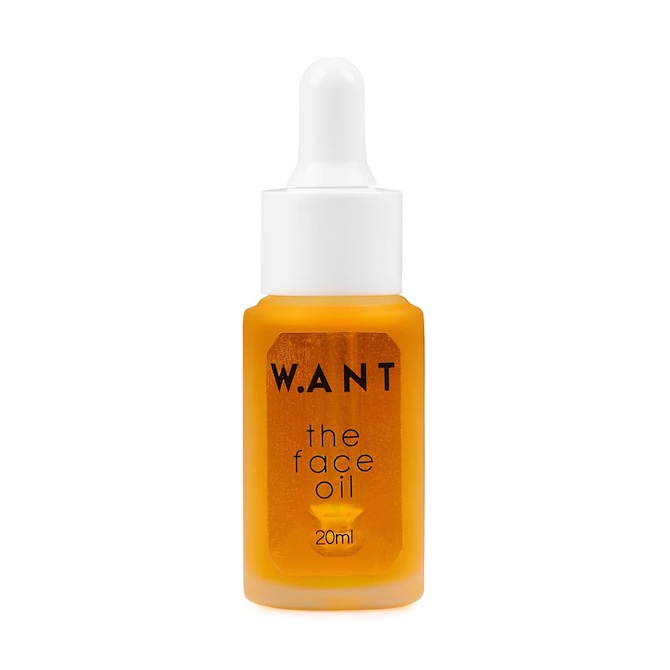 Very lightweight, very moisturising and suitable for all skin types, this comprises pure botanical oils that are rich in vitamins A, C and E, as well as essential fatty acids that support skin regeneration.
Buy
---
FOR SKIN REFINING
Drunk Elephant A-Gloei Maretinol Oil, $105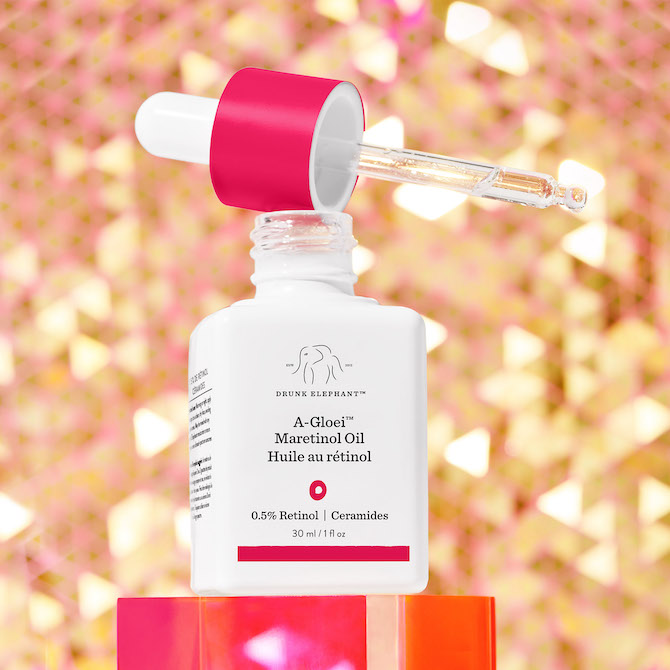 Get smooth, even-toned skin and minimise the look of dark spots and lines with this treatment. Antioxidant- and omega-rich marula oil delivers a strong moisture boost while a gentle dose of retinol refines skin texture.
Buy
---
Bybi Bakuchiol Booster, $23
A mix of moisturising squalane and bakuchiol – a plant-derived ingredient that offers the skin-smoothing, line-reducing benefits of retinol without the sensitivity and flaking the latter is associated with.
Buy
---
FOR BRIGHTENING & GLOW
Sunday Riley C.E.O. Glow Vitamin C + Turmeric Face Oil, $61-$121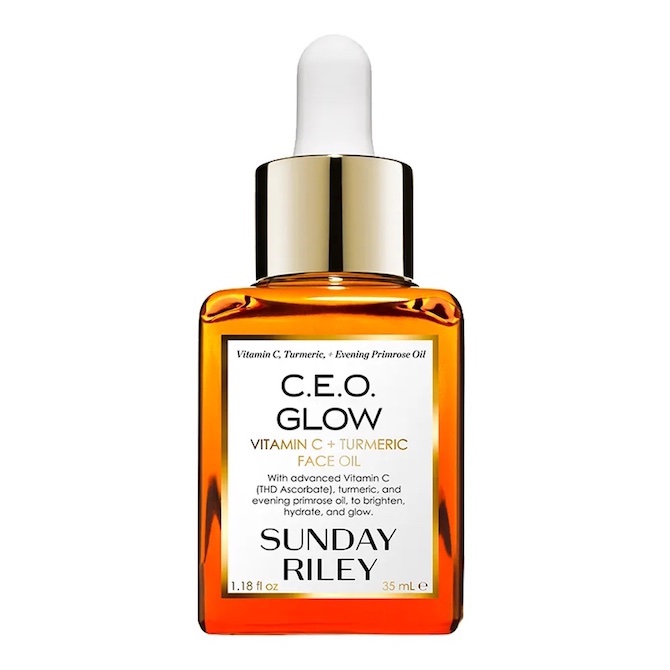 Features a wide range of plant oils including raspberry, jojoba, evening primrose, turmeric and cranberry. Vitamin C is blended into the oils for an even stronger brightening effect.
Buy
---
Kora Organics Noni Glow Face Oil, $91
Full of essential oils and essential fatty acids, this hydrates and plumps skin to bring out its natural radiance. It also helps to reduce scarring and the signs of sun damage by supporting skin repair.
Buy
---
FOR BLEMISH FIGHTING & CLARIFYING
Oasis Organic Tamanu Oil, $8.50-$60
Clear up acne and heal scars with this anti-bacterial, anti-inflammatory and antioxidant oil extracted from kernels of the tamanu tree. It's also rich in fatty acids, which help to speed up wound-healing.
Buy
---
Votary Blemish Rescue Oil, $69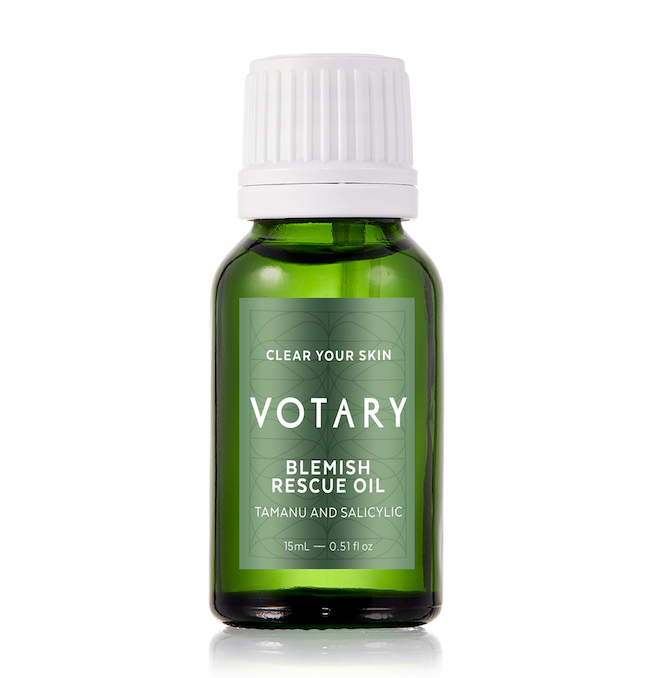 Dissolves dead skin cells with salicylic acid and prevents blemishes from becoming red and raw with anti-inflammatory tamanu oil. Simply apply one drop over the affected area, massaging it into skin.
Buy