Whether or not you believe that the eyes are the windows to the soul, they're certainly a dead giveaway of your lifestyle, stress level and sleeping hours.
Not only is the skin around eyes thinner and drier than other parts of the face and body, it's also put through a lot more work, from blinking and squinting to facial movements when you laugh or frown. Little wonder, then, that the eye area is where wrinkles first appear and where the signs of fatigue are most obvious when you don't clock enough sleep or spent long periods starring at screens.
To tackle dark circles, puffiness and wrinkles – among the biggest culprits of a haggard, worn-out appearance – it's important that you make eye cream a staple part of your beauty routine and apply it consistently.
Here, we round up some of the latest eye rescuers available that help to perk up and revive tired-looking peepers.
Eye Creams That Brighten & Revive
Jung Beauty Probiotics Firming & Brightening Eye Serum, $75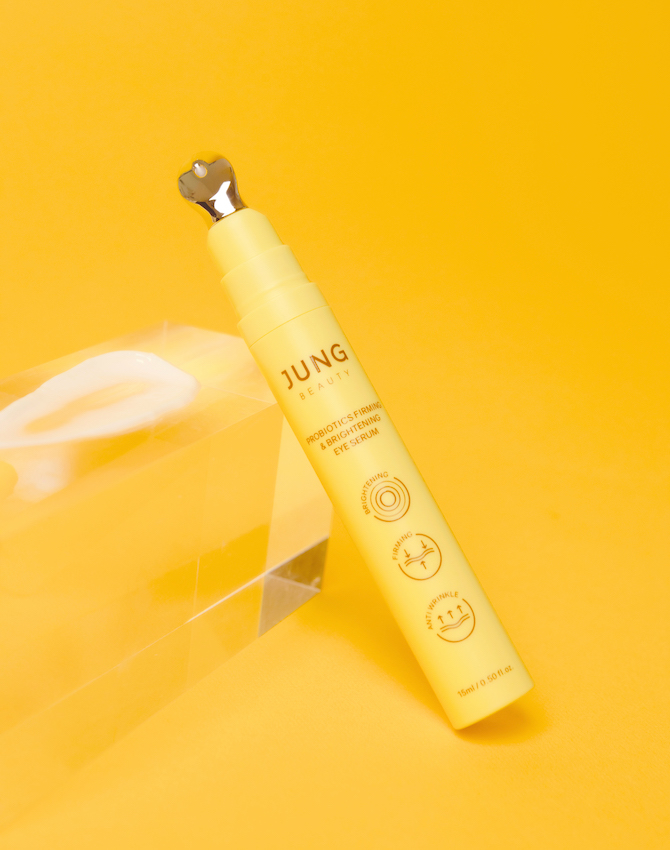 Lightweight but nourishing, this has probiotics, caffeine, plant-derived bakuchiol (a gentler alternative to retinol) and superfoods to hydrate, smooth and brighten the eye area. The applicator delivers a cooling sensation that helps with depuffing.
Buy
---
Clarins Total Eye Revive, $90
Soothing and refreshing, this gel-cream minimises dark circles and puffiness with plant extracts like teasel (to energise) and oat sugars (to tighten skin). It also helps to fight the harmful, skin-ageing effects of pollution and stress.
Buy
---
Yves Saint Laurent Beaute Pure Shots Eye Reboot Concentrate, $116
This advanced cream-to-serum formula combines 1% caffeine with skin-protecting moonlight cactus extract to fight the signs of fatigue caused by a hectic urban lifestyle. Besides minimising dark circles and decongesting puffiness, the caffeine helps to boost collagen and elastin production in skin.
Buy
---
Drunk Elephant Ceramighty AF Eye Balm, $86
This rich, pampering eye cream is loaded with skin-strengthening ceramides, fatty acids and omega-rich plant oils and butter to provide intense, lasting moisture and restore skin elasticity. Oat extract helps to soothe away signs of fatigue.
Buy
---
Elixir Enriched Wrinkle White Cream, $113
This boasts two powerhouse ingredients: pure retinol (approved for use by the Japanese authorities) to visibly reduce the look of wrinkles and soften skin texture, and m-Tranexamic acid (a known skin brightener) to curb dark spots and hyperpigmentation.
Buy
---
Glow Recipe Guava Vitamin C Bright-Eye Gel Cream, $61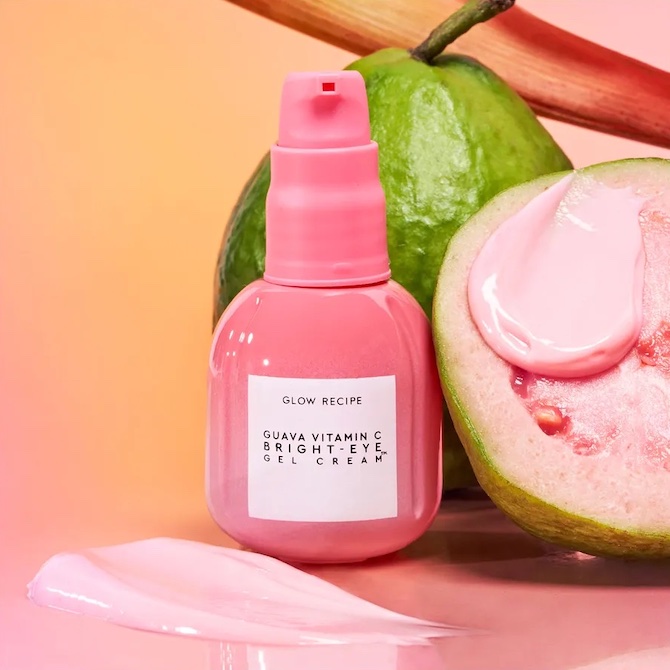 Hydrates and reduces both dark circles and undereye bags with a 10% encapsulated vitamin C complex, niacinamide and peptides. Vitamin C-rich guava extract further boosts its brightening effect.
Buy
---
Rationale The Eye Crème, $170
Designed to be used at night, it uses peptides to boost skin repair as well as improve firmness and elasticity. Besides plumping and smoothing skin with vitamin A, it also illuminates the eye area by addressing the effects of photo-ageing and hyperpigmentation.
Buy
---
Juice Beauty Stem Cellular Anti-Wrinkle Eye Treatment, $78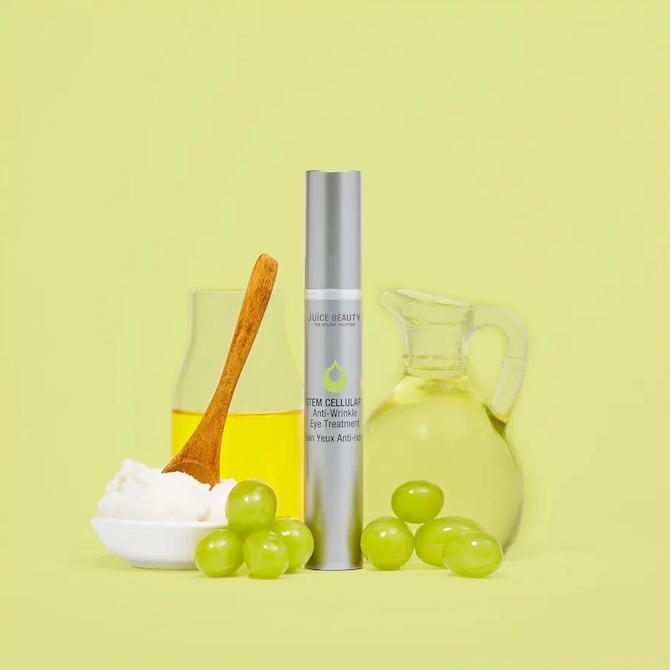 Antioxidant-rich organic jojoba and shea extracts make this intensely hydrating, while essential fatty acids from organic evening primrose, borage and linseed reduce under-eye drak circles.
Buy
---
Philosophy Hope In A Jar Eye Revival Serum-In-Cream, $55
A multi-tasker that offers the potency of a serum and comforting feel of a cream. Designed the hydrate and smooth out fine lines fast, it also promises to reduce the look of dark circles in a week. Spirulina extract provides antioxidant protection, while flavonoids and tangerine peel extract boost radiance.
Buy