Everspring Park is home to three supersized "creatures" – a Ladybird, a Grasshopper and a Bee. These distinctive-looking playgrounds at the Yishun park at the Blossom Spring housing estate invite kids to play and have fun.
Everspring Park is a leafy, green space with pathways, exercise areas and a ball court. For families and children, the Everspring Park playground is the main draw.
---
Everspring Park Playground at Blossom Spring, Yishun
The main playground at Everspring Park is an inviting woodland-themed play area fitted with springy floor padding.
---
Grasshopper Playground
The green grasshopper play structure invites kids to hop onboard. Climb up at the front of the grasshopper playground and slide out of its rear. The grasshoppers legs are apparatus designed to allow kids to go for a spin.
---
Ladybird Playground & Treehouse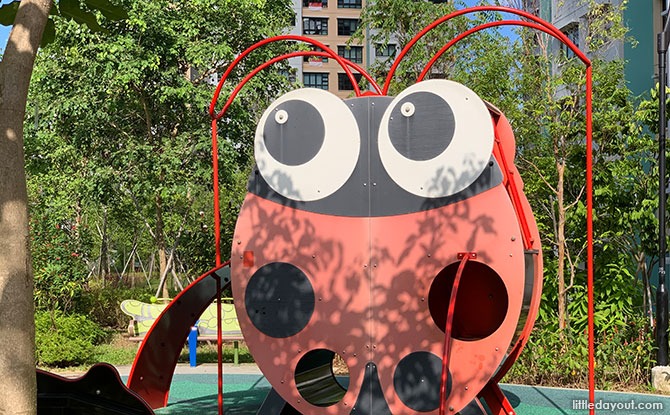 A cute red ladybird with googly-looking eyes can be found nearby. Kids can climb into the ladybird playground for a spot of hide-and-seek.
The woodland theme carries through to the rest of Everspring Park.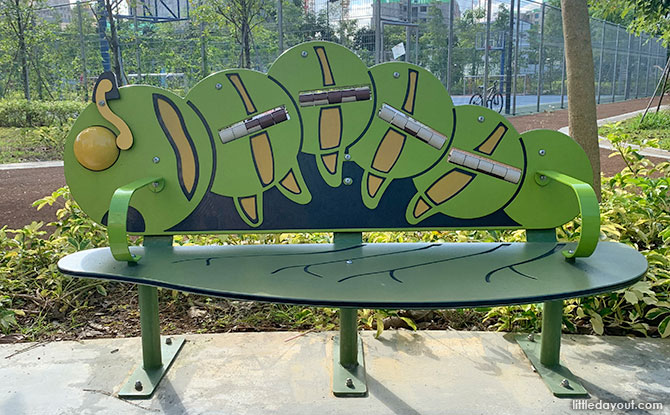 Benches are designed to look like caterpillars and butterflies.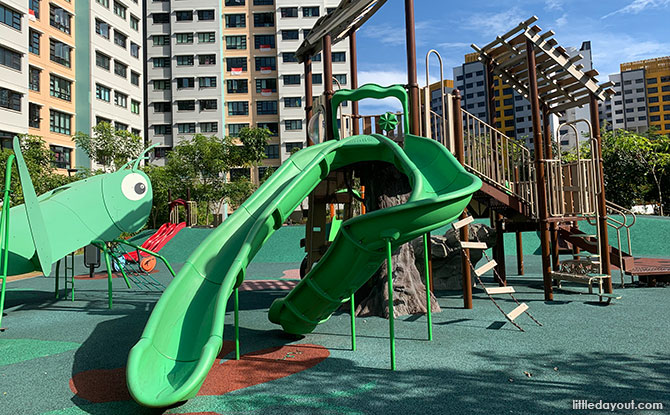 Besides the grasshopper and ladybird play structures, there is another play structure which is fashioned to look like a treehouse.
We especially like the "planks" leading up to the treehouse.
Another play feature of the Everspring Park playground is the mound with three sets of slides coming down on one side.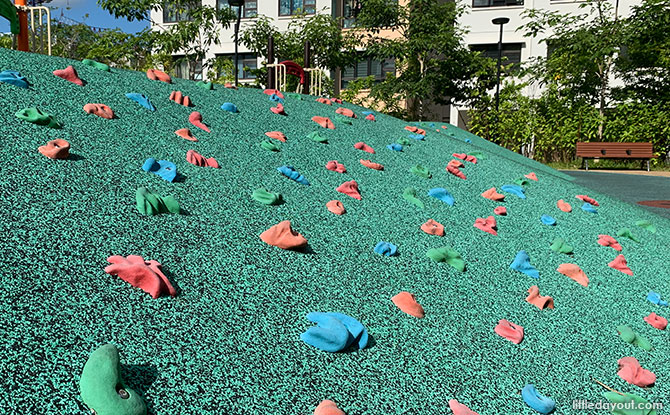 On the other side, there are handholds for younger children to use, if necessary, to climb up the slope.
---
Bumble Bee Playground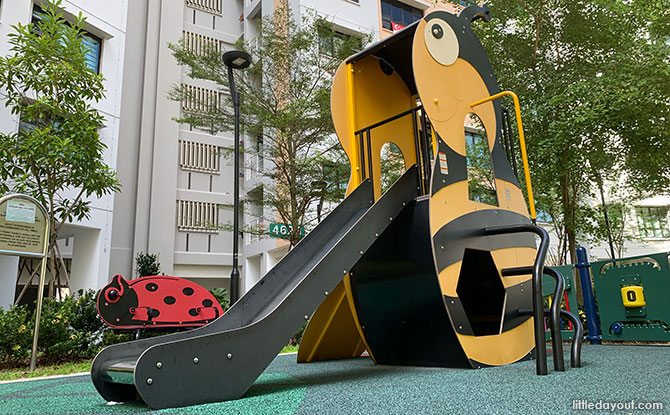 Younger children can also head over to the Bumble Bee playground at Blossom Spring, in front of Block 462B. This small playground features a brightly coloured playground with a slide and climbing equipment.
Close by, there is a rope obstacle course too!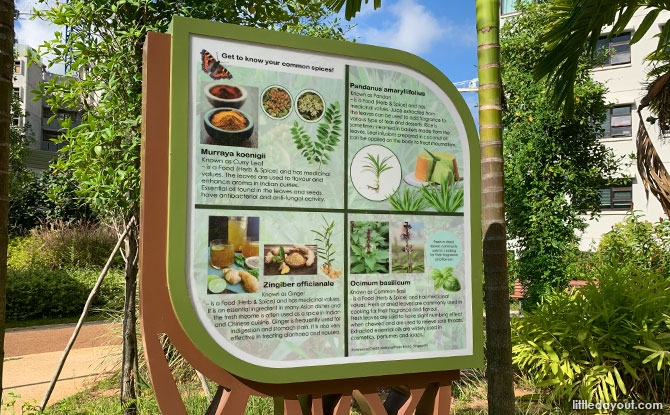 Other features at Everspring Park include a little learning corner with information about common spices found in the kitchen.
The neighbourhood park is a nice spot for families who want to head out for a little day out.
Everspring Park is located at Yishun Street 42.