Due to the scarcity of land in Singapore, horses are not a common pet nor sight in our urban city. However, there are still stables and fields that hold these beautiful creatures for riders and horse-lovers alike to interact with them. For those looking for an interesting dining experience, or looking for a place where you can find horses in Singapore, here are the places where you can do some equestrian dining in Singapore.
---
Equestrian Dining In Singapore
Gallop Bistro
Located near Gallop Stable in Pasir Ris, this bistro was previously known as Bistro Neigh but has since rebranded. It is located at the same spot in Pasir Ris Park and it serves up great food, drinks and desserts. Diners can watch real horses gallop by as they tuck into scrumptious foods such as veggie lasagne, grilled sirloin steak, fish and chips, as well as bangers and mash while soaking up the unique ambience.
Where: 61 Pasir Ris Green Singapore, Singapore 518225
Website
---
Riders Café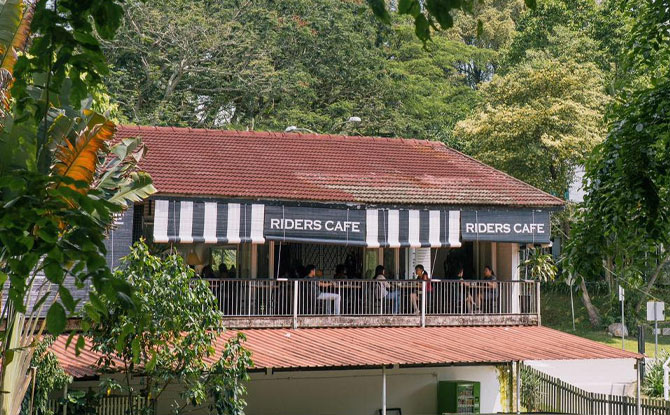 Set in an almost untouched area of Bukit Timah, the Riders Café is near the Bukit Timah Saddle Club and serves breakfast, lunch, dinner and everything in between. They also have a selection of desserts such as homemade tea scones and coconut food cake. Their drink menu also consists of coffee, chocolate, teas, sodas, smoothies, milkshakes and coolers. They are open from 8 am to 9 pm from Tuesdays to Sundays. The restaurant's guest list is usually full on weekends and thus customers are advised to call in early to make a reservation. The restaurant does not take same day bookings for brunch on weekends and public holidays.
Where: 51 Fairways Drive, Singapore 286965
Website
---
Cheval Cafe Bar & Bistro
Nestled in the Singapore Turf Club Riding Centre, get away from hustle and bustle and enjoy great food and drinks in the company of horses. The Cheval Cafe Bar & Bistro also has daily Happy Hours from 12 pm to 9 pm and free parking. Some items on their menu include grilled boneless cajun chicken, grilled salmon with honey orange sauce and squid ink spaghetti. The Cheval Cafe Bar & Bistro is open from 11 am to 11 pm and the last order of alcohol at 10 pm.
Where: 1 Equestrian Walk Singapore 737863
Website