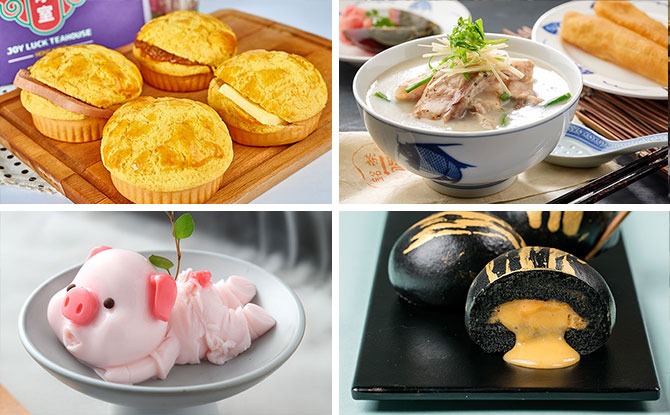 The Hong Kong Tourism Board is collaborating with eight world-famous Hong Kong food brands to let Singaporeans enjoy the taste of Hong Kong with exclusive promotions from 12 October to 15 November with authentic Hong Kong food.
---
100 Reasons to Miss Hong Kong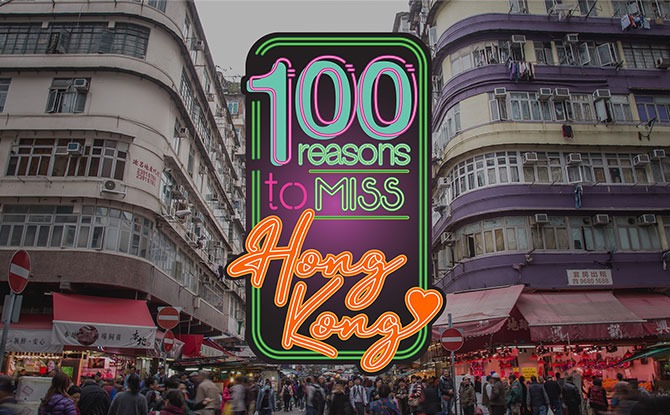 As part of the Hong Kong Tourism Board's "100 Reasons to Miss Hong Kong" campaign, travellers can reminisce about the things that they miss about travelling to Hong Kong. As Food is undeniably one of the top reasons as to why Singaporeans miss travelling, the 100 Reasons to Miss Hong Kong" campaign aims to let homebound travellers reminisce on past travels, satisfy their Hong Kong food pangs and bookmark these places for the next time travelling is safe again.
---
Get a taste of Hong Kong at these locations
Here are the eight brands an promotions that you can visit at different locations around Singapore to get a taste of Hong Kong!
---
Hang Heung – A heritage of Hong Kong, since the 1920s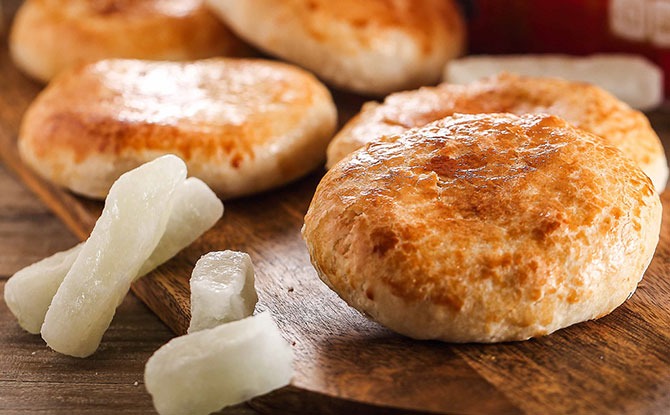 There is no brand more famous than Hang Heung for their Wife Cakes, also known as a Sweetheart cake – a Cantonese pastry made with a thin crust and handmade winter melon paste filling. Established in 1920 as a Chinese-style restaurant in Yuen Long, the 100-year old brand has endeavoured to produce this unique flaky pastry with a sweet gooey centre.
Hang Heung's signature Egg rolls are equally popular. To try this for yourself while making use of the promotion, flash the "100 Reasons to Miss Hong Kong" campaign logo and spend $88 to get a box of 6pc Country Egg Rolls (worth $8) for free! This deal is valid from 20 October 2020 to 15 November 2020
HANG HEUNG
2 Orchard Turn, ION Orchard, #B4-33, Singapore 238801
---
Jenny Bakery – The Butter Cookies Phenomenon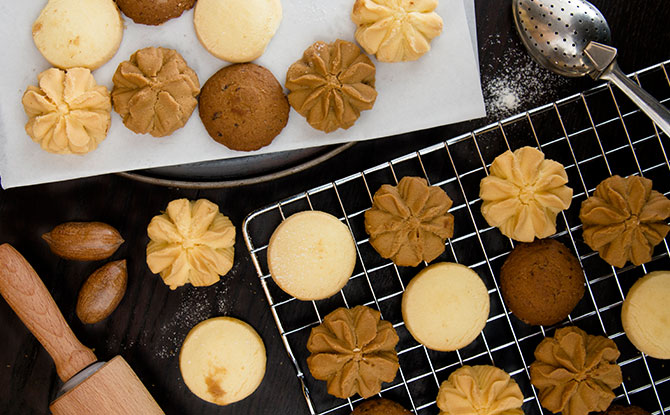 Jenny Bakery, the home-grown butter cookie phenomenon, is a familiar brand to locals and tourists alike in Hong Kong. What started as a hobby of Ms Jenny's has now become a much-coveted treat amongst many. 
These handmade cookies are GMO-free and made with high-quality ingredients. The designs of the packaging are changed almost every month and to prevent the original cookies from being confused with the counterfeits.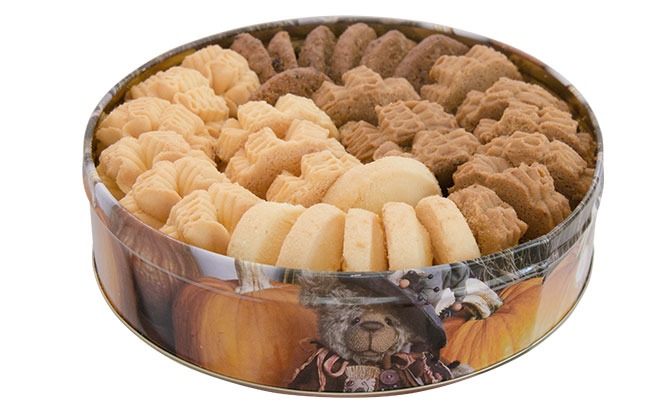 From 12 October 2020 to 15 November 2020, enjoy up to 25% off orders via Jenny Bakery's website with the promo code "MissyouHK ". This offer is valid while stocks last.
---
Joy Luck Teahouse – thee delightful brands in one space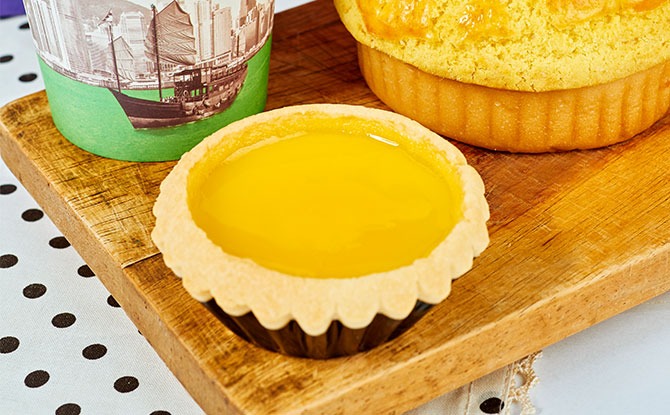 Housing three legendary Hong Kong food brands – Hoover Cake Shop, Kam Kee Cafe & Tai Hing Fishball Company, the Joy Luck Teahouse is the one-stop place to satisfy your Hong Kong food cravings.
Hoover Cake Shop is a part of Joy Luck Teahouse and is famed for its buttery egg tarts well as their heart-shaped pandan chiffon cake.
If you are a fan of Hong Kong style-milk tea. Kam Kee Cafe is an iconic spot iconic in Hong Kong's cha chaan teng (tea restaurant) scene and is said to have one of the best Hong Kong style-milk tea in Hong Kong. Pair it with a delicious Hong Kong pineapple bun with it's sweet, crumbly golden crust.
Lastly, another the quintessential Hong Kong street food is Curry Yudan (Fishballs). This dish is best enjoyed at Tak Hing Fishball Company. Tak Hing's fishball is freshly-made with a fish paste made from yellowtail fish causing the fishball to be smooth and soft in texture
While you may not be able to enjoy the full menu of treats from the 3 brands in Singapore, you can still comfort yourself with the signature offerings. Flash the "100 Reasons to Miss Hong Kong" campaign logo to enjoy 10% off total bill.
JOY LUCK TEAHOUSE
ION Orchard Outlet: 2 Orchard Turn, ION Orchard, #B4-61, Singapore 238801
Bugis Junction Outlet: 200 Victoria Street, #B1-K25, Bugis Junction, Singapore 188021
---
Kam's Roast – Michelin Star Roast Meat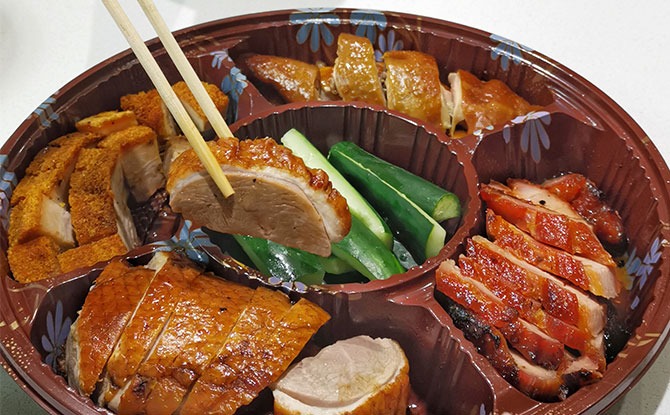 Roast Goose is one of the most famous Hong Kong dishes in the world. Kam's Roast was set up by Mr Hardy Kam, in honour of his grandfather's legacy. Kam's Roast in Singapore is the first overseas outlet and serves a variety of mouthwatering dishes.
Be sure to try the "Top 4 Authentic Hong Kong Roast Platter "to taste the best of Hong Kong's famous roast meats. Kam's Roast is now located at Pacific Plaza Outlet and Jewel.
To enjoy 15% OFF total dine-in bill flash the "100 Reasons to Miss Hong Kong" campaign. This promotion is valid from 12 October 2020 to 15 November 2020
KAM'S ROAST
Pacific Plaza Outlet: 9 Scotts Road, #01-04/05/06/07, Pacific Plaza, Singapore 228 210
Jewel Outlet: 78 Airport Blvd, #02 – 210 Jewel Changi Airport Mall, Singapore 819666
---
Mui Kee Congee – A Congee like no other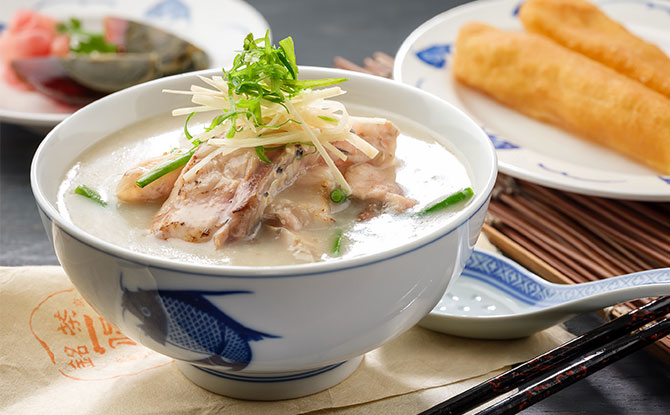 Cantonese-style Congee is the ultimate comfort food that you can find in Hong Kong, and Mui Kee Congee porridge is said to be a bowl of congee like no other. This humble bowl of porridge is prepared from scratch, following a five-hour-long process.
The raw rice grains are first mixed with mashed century eggs, which help to break down the grains. Pork bones and fish stocks are then added and the mixture is stirred every 5-10 minutes, for 5 hours. The final congee base is one that is invitingly aromatic and luxuriously creamy.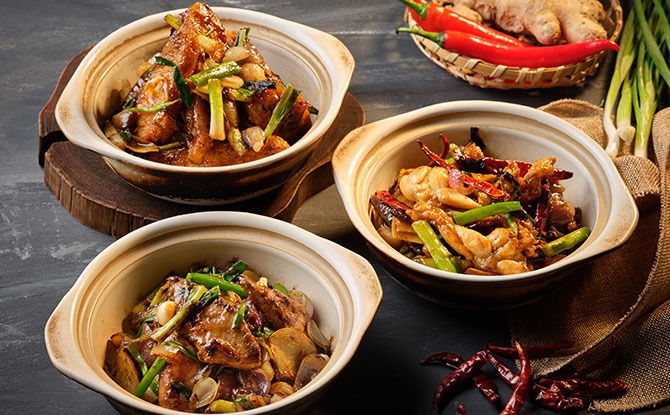 To savour this delicious bowl of goodness, Mui Kee Congee is offering customers their "Miss You Hong Kong" Special Bundle for $51.36. Each bundle comes with: two bowls of Parrot Fish Belly Congee, Drunken Chicken in Shaoxing Wine, Poached Kai Lan, Crispy Dough Fritters and two servings of Grass Jelly with Logan Dessert!
MUI KEE CONGEE
1 Scotts Road, Shaw Centre, #01-12, Singapore 228208
---
Social Place – Contemporary Chinese fare with a flair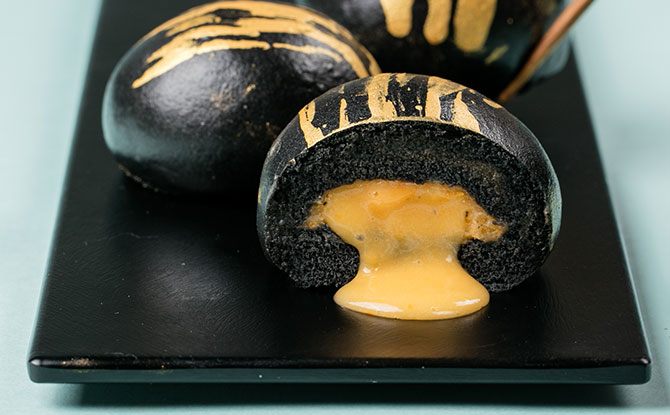 Social Place is one of Hong Kong's trendiest casual dining restaurants, famed for its creative menu and fun, cosy atmosphere. Although the Hong Kong and Singapore outlets' menu are slightly different, the crowd's favourite dim sum items such as Truffle Shitake Buns, Custard Charcoal Buns and Small Pig Puddings can still be enjoyed here. Together with some exclusive Hong Kong craft beers, this is a great place to get a glimpse of the playful atmosphere at Lan Kwai Fong.
If you want to get in on their food promotion, flash the "100 Reasons to Miss Hong Kong" campaign logo and receive a free custard charcoal bun Set.
SOCIAL PLACE
Singapore FORUM The Shopping Mall, Orchard Rd, #01-22 583, 238884