April 22 marked Earth Day. But looking after the planet and practising sustainable living should really be an ongoing endeavour.
Every little effort counts, from cutting down energy usage and recycling whatever we can to reducing wastage and walking or cycling instead of driving. And we can also help by making more conscious choices in what we buy or who we buy from. Naturally, this should include the stuff that goes onto our vanity tables or into our makeup bags.
Within the beauty industry, many brands are contributing to the green cause through various means. These include going carbon neutral, using only renewable ingredients, minimising packaging and making them recyclable, donating to environmental causes, or partnering with organisations that work to conserve the planet.
Here, we highlight some beauty picks that deliver fab effects without costing the earth.
---
-- Story continues below --
Earth-Friendly Beauty Products
Biossance Squalane + Marine Algae Eye Cream, $81
Beauty benefits: Lifts, firms and smoothens skin around peepers to minimise fine lines and droopiness. A clean, non-toxic but effective formula that promises results in as little as seven days, it melts into skin and locks in moisture to create a smooth canvas for makeup.
Earth benefits: By using sugarcane-derived squalene, Biossance saves around 2 millions sharks from poaching per year. The brand has also partnered with Oceana, non-profit ocean conservation organization to help maintain the health and abundance of the seas. The brand's bottles and tubes are recyclable, while its products' outer cartons are made from FSC-certified, renewable sugarcane paper. Each shipping order on its website is offset by planting trees and funding reforestation efforts.
Buy
---
Laneige Water Bank Blue Hyaluronic Cream, $60
Beauty benefits: Its hyaluronic acid molecules are reportedly 2,000 times smaller than regular hyaluronic acid, gets absorbed over 2.5 times faster and helps skin to retain moisture at a deeper level. This means it's way more effective at firming skin and strengthening the skin barrier – fab for those with sensitive or dehydrated skin.
Earth benefits: This cream-gel comprises 89.06% biodegradable materials. Laneige is also aiming to achieve Water Footprint Certification for all its products. This entails reducing water consumption throughout their life cycles, from the ingredients they use to manufacturing, packaging, distribution and disposal.
Buy
---
Hair Kitchen
Beauty benefits: This recently-launched salon haircare line draws on the natural goodness of fruits and vegetables to deliver strong, healthy locks and a balanced scalp. Everything in the brand's lineup – from shampoos and treatments to finishing mist and texturising products – are free of animal-derived ingredients, sulfates, silicone, paraben, GMO ingredients and artificial colourant.
Earth benefits: Hair Kitchen doesn't just make use of fruits and veggies, it uses the imperfect-looking ones rejected by retailers which would otherwise go to waste, as well as peels and seeds. To help reduce plastic waste and carbon emission, product packaging is made with sugarcane-derived biomass plastic, while the shampoos, treatments and finishing mist are available as refills.
Buy
---
Hourglass Confession Ultra Slim High Intensity Refillable Lipstick, $60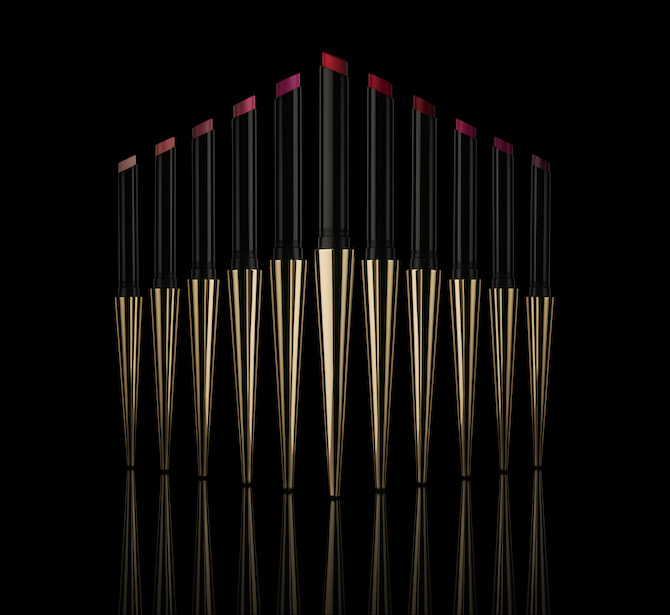 Beauty benefits: Intense, long-wearing colour that goes onto lips buttery smooth and has a soft, satiny finish. The lipstick's slim design enables it to fit easily into small bags and clutches.
Earth benefits: The classy, pen-like gold applicator can be used to hold any colour in the 30-shade collection. The brand is also aiming to cut back on single-use plastics by switching to reusable and recyclable alternatives.
Buy
---
est.lab VitaLift A+ Intensive Youth Restoring Capsules Refill, $80 for 30
Beauty benefits: Restores bounce and radiance to stressed and fatigued skin. Each capsule offers a potent dose of Fullerene (an antioxidant said to be 250 times more powerful than vitamin C), collagen-boosting peptides, squalane and ceramides – all the stuff needed for firm, radiant skin that's resilient to external stressors.
Earth benefits: The refill for this product (one of the brand's most popular offerings) comes in a readily biodegradable, water-soluble pouch made of bio-based wood pulp sourced from FSC-certified forests. When submerged in water of any temperature, the pouch dissolves within 40 seconds. So not only are you avoiding new packaging by using this refill, you're literally doing away with the refill packaging too.
Buy
---
RMS Beauty Beauty Oil, $65 – $135
Beauty benefits: A highly nourishing facial treat for mature or very dry and tired skin. Its blend of organic jojoba oil, rosehip oil and wildcrafted buriti oil from Brazil protects against free radicals and environmental stressors, and helps to brighten and firm skin.
Earth benefits: RMS Beauty has always packaged many of its products in recyclable glass jars and this year, it transitioned the lids of selected items like its "Un" Cover-Up Concealer and the Luminizer to 100% post-consumer recycled materials. Cartons used are 80% post-consumer recycled paper and vegetable ink is used for printing.
Buy
---
Fenty Skin Instant Reset Overnight Recovery Gel-Cream, $62
Beauty benefits: Delivers smooth, plump-looking skin that glows with health. It feels lightweight but substantial, with hyaluronic acid, Kalahari melon oil and baobab to provide an intensive moisture boost. Over time, it also helps to reduce the look of pores and dark spots.
Earth benefits: The brand does away with outer packaging whenever possible. If protective boxes are required, they're made of paper which is recyclable. Some Fenty Skin products like this moisturiser are refillable, and post-consumer recycled materials are used in its bottles, tubes and jars as much as possible.
Buy
---
Clarins Hand & Nail Treatment Cream Limited Edition, $35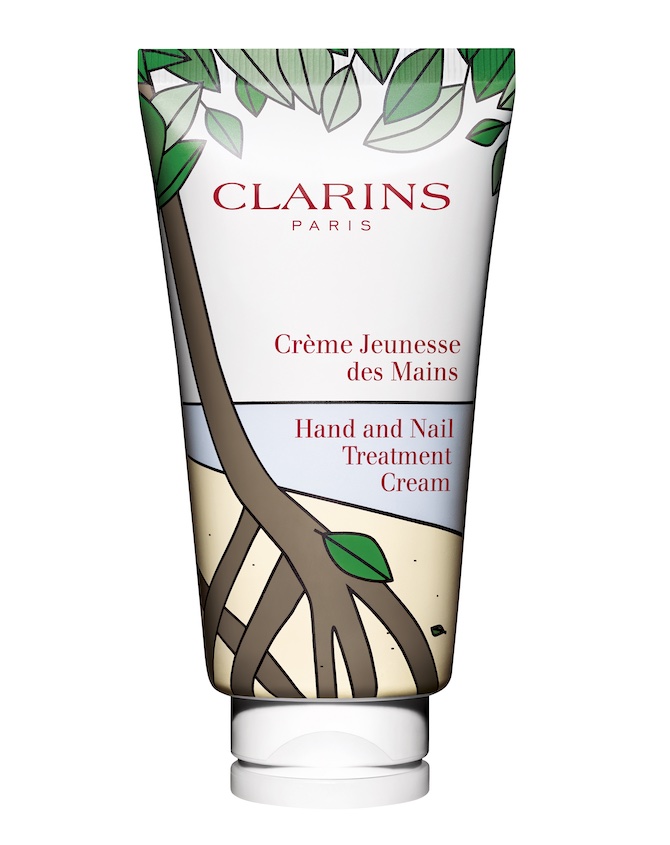 Beauty benefits: Like an invisible glove, this protects hands against harsh elements using natural plant ingredients like moisturising organic shea butter, smoothing sesame oil and fortifying myrrh extract. Soothes and softens rough, dry skin on hands and around nails.
Earth benefits: Clarins is supporting mangrove reforestation through the sale of this limited edition product. For Hand & Nail Treatment Cream sold, a portion of the profits will be donated to efforts in southern Thailand. Each tube is made with recycled plastic and is 100% recyclable. In Singapore, Clarins aims to plant 5,000 trees this year with help from the wider community – customers who spend a minimum of $180 will have a tree planted in their name.
Buy
---
Caudalie Vinopure Clear Skin Purifying Toner, $50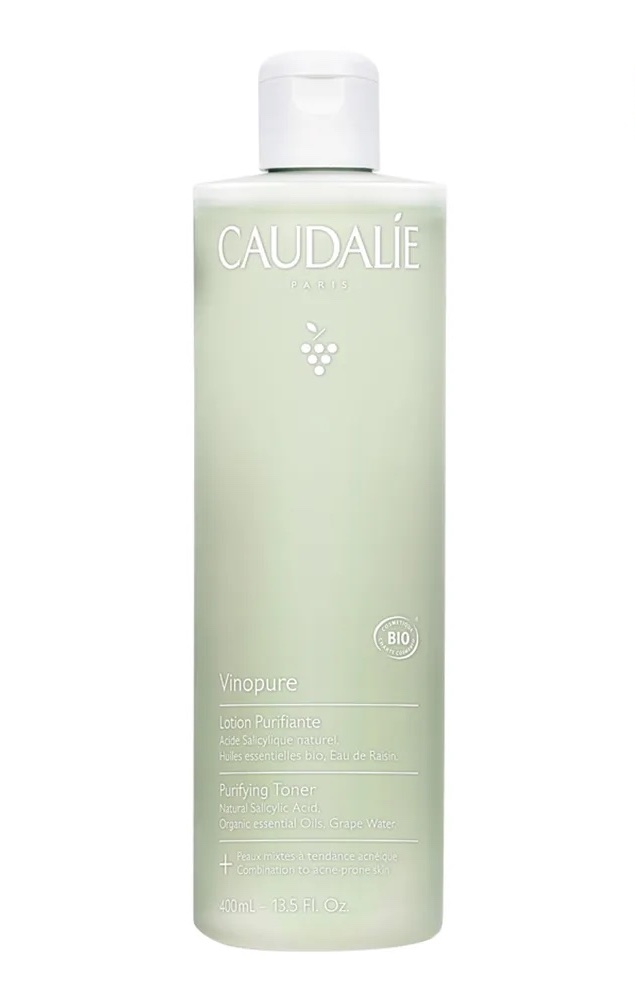 Beauty benefits: "Vacuums" pores by clearing out dirt and impurities without leaving skin dry and taut. It contains natural salicylic acid that is clean and oil-soluble, penetrating skin more effectively to slough slough away dead skin cells and dissolve gunk. Grape water and rose water soothe irritation, while grape seed polyphenols prevent blackheads.
Earth benefits: The brand has planted an estimated eight million trees in eight countries by 2021, and aims to plant 10 million by 2023. Since 2012, Caudalie has been a member of the 1% For The Planet network, contributing 1% of its worldwide turnover to organisations that work to protect the planet.
Buy