The Singapore Philatelic Museum's Draw My Stamp Story Art Competition is back for 2021! In this competition, participants use drawings to tell a story and include up to three stamps in their work.
This competition is open to individual participants only and participants can enter either the Primary 3 to Primary 6 category or the Secondary 1 to Secondary 4 category.
---
Draw My Stamp Art Competition 2021
The Draw My Stamp Story Art Competition hopes to allows participants to understand and appreciate the importance of designs reflected on our Singapore stamps as well as give them an outlet to express their creativity by creating an artwork with a stamp to tell a story.
Participants can use drawings to tell a story and a minimum of one stamp and up to a maximum of three stamps in their artworks.
The artwork must be drawn on an A4 sized, landscape-oriented, white drawing block paper or watercolour paper. Only media such as colour pencils, crayons, markers, watercolour paints, acrylic paints or oil paints can be used.
Each participant is entitled to submit only one entry. Do note that the Singapore Philatelic Museum owns the copyright and usage rights of the artworks.
---
How to participate in the Draw My Stamp Art Competition 2021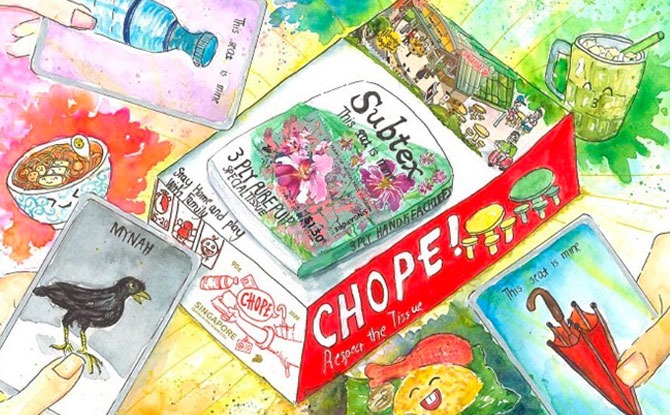 To participate, parents or the participating school have to fill in an entry form first. The submission of the entry form will need to be done by 21 May 2021.
The final artworks will then need to be delivered by hand to the Singapore Philatelic Museum by Friday, 9 July 2021, at 5 pm.
More details about the competition as well as the terms and conditions can be found here.