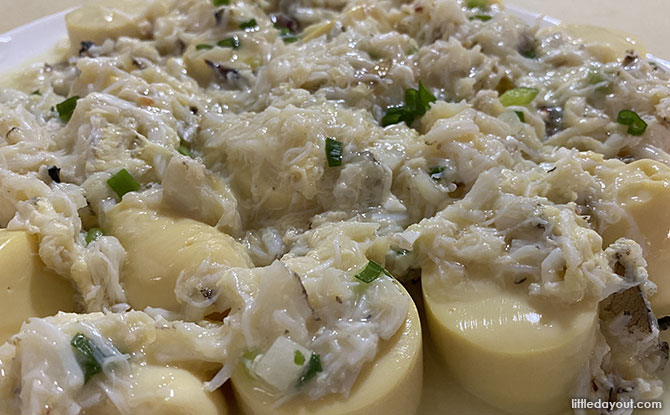 With just two basic ingredients, you can whip up an indulgent and healthy dish. Egg Beancurd with Crab Meat goes well with rice and can be a delicious one-dish meal.
Recipe for Egg Beancurd with Crab Meat
Servings: 4
Ingredients
2 tubes of egg beancurd (tofu)
200 grams of crab meat
5 slices of ginger
3 sprigs of spring onions, chopped
Ingredients for gravy, mix together in a bowl:
---
-- Story continues below --
A bowl of water
2 teaspoons of cornflour
1 teaspoon salt
1 teaspoon sesame oil
A dash of pepper
Method
Cut the tubes of egg beancurd all the way through on both ends with a knife. Remove the plastic wrap and cut it up accoding to how thick you would like it.
For the crab meat, you can use either frozen crab meat from the supermarket, or you can buy 1 live crab from the wet market. The fishmonger might be able to cut up the crab into half for you.
In your own kitchen, wash and steam the crab for 10 minutes. Cool and remove the meat.
In a wok, fry the ginger and spring onions. Add in the mixture in the bowl for the gracy.
When it boils, add in crab meat, and salt to taste.
Switch of the fire, plate it and enjoy the egg beancurd with crab meat!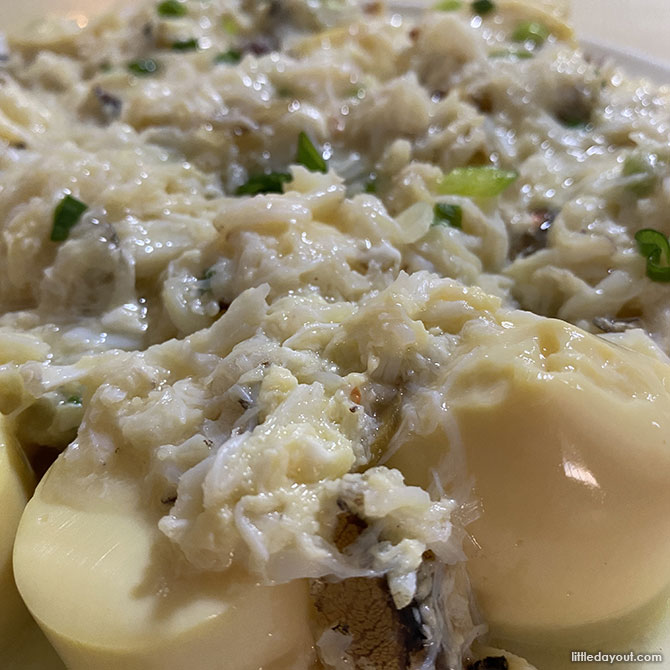 Click here for more recipe ideas.