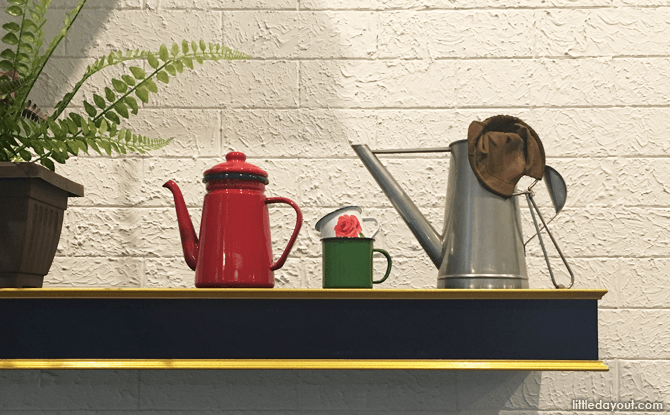 National Gallery Singapore houses many restaurants such as Odette which serves up modern French cuisine, Aura which does classic Italian and Yan with sophisticated Cantonese food.
What's one to do if one is looking for a more casual atmosphere to sit down for some light refreshments? Thankfully, a new establishment, Courtyard Café by OWL, has recently opened at National Gallery Singapore.
Dine at the Courtyard at the Former Supreme Court
Located at the Supreme Court Wing of National Gallery Singapore, the Courtyard Café by OWL serves local fare, all day breakfast and Peranakan kuehs in a comfortable, casual setting.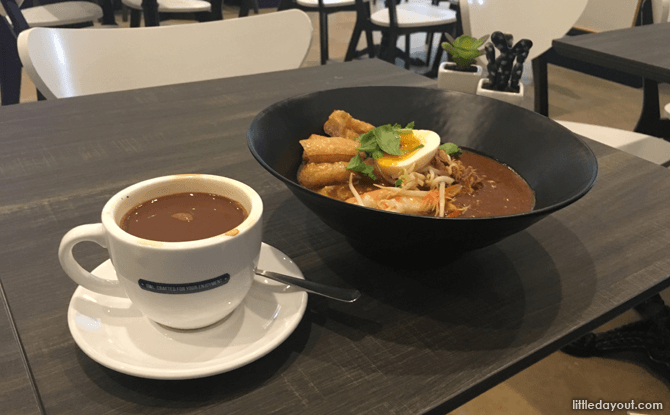 When we visited, we tried the Mee Rebus set with a local coffee ($5.50). The coffee was OWL brand of course.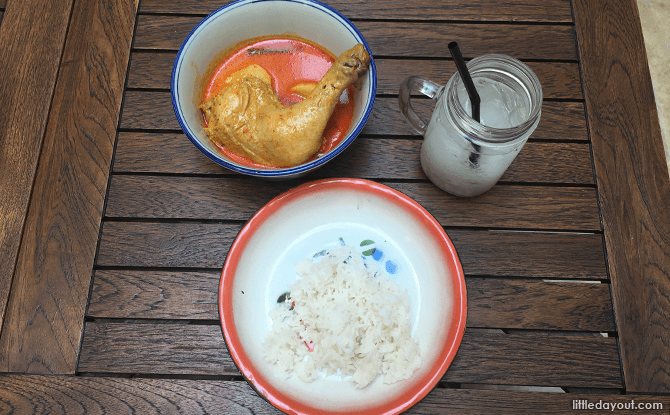 A Curry Chicken Rice set which includes a choice of barley or sour plum drink costs $9.80. The curry chicken gets served in a traditional painted bowl while the rice comes in a nostalgic metal dish that clanks against your utensils as you eat.
For dessert, there is a choice of cakes, sweet treats such as Durian Pengat ($6.80) and Soya Pudding ($2.80), or a variety of Peranakan kuehs.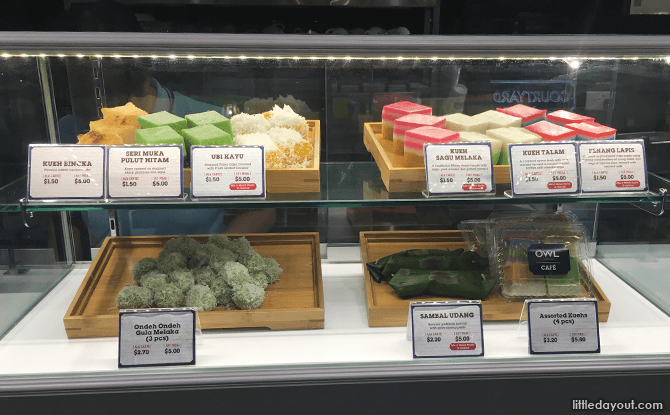 The kuehs available here include Kueh Talam, Kueh Sagu Melaka, Seri Muka Pulut Hitam and Ubi Kayu. These cost $1.50 a piece.
A cup of hot local coffee costs $2.80, or $3.60 for its iced version.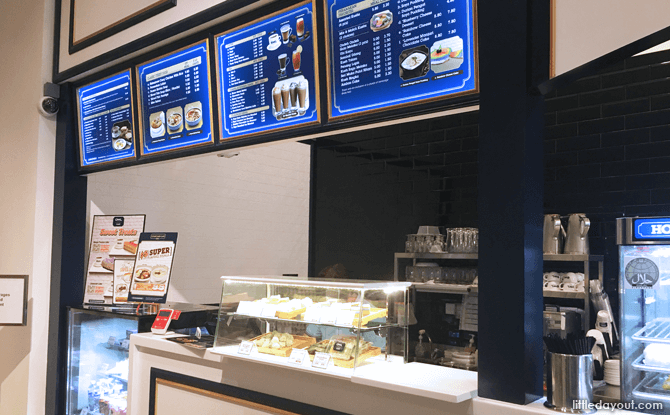 Place your order at the counter and wait for your buzzer to ring to pick up your food.
Dining Areas at Courtyard Cafe
Courtyard Café by OWL has two seating areas.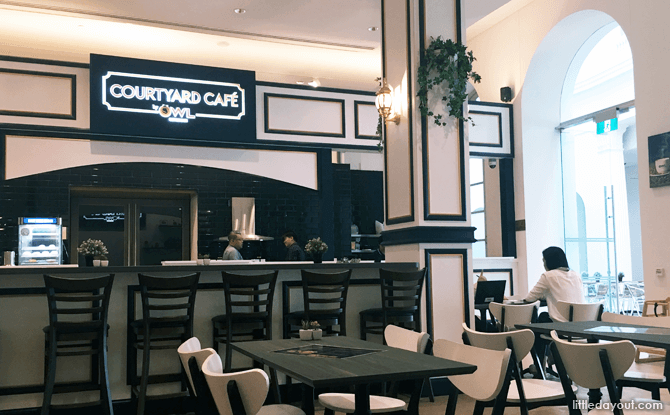 The "indoors" area is where you order your food. The place is nicely decorated and even sports some "bling" on the upholstery. The only drawback in this area is that you have to be comfortable with the smells of the food being prepared in the same space.
The other seating area is an "outdoor area". It is not really outdoors but is still within the air-conditioned comfort of National Gallery Singapore, under a glass roof that lets natural sunlight stream in, creating a bright, comfortable space.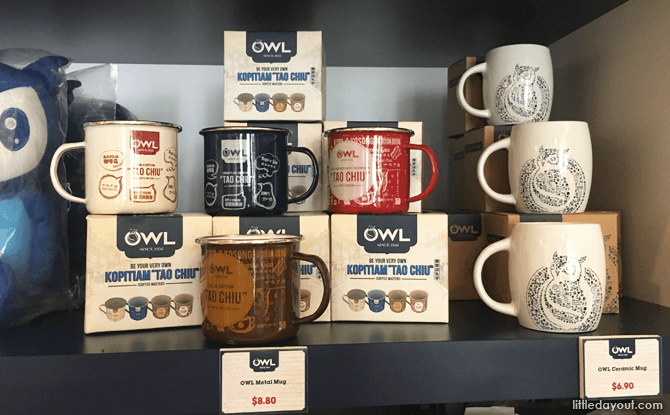 In addition, the Courtyard Cafe also has a small shelf where they display their coffees and other wares.
Courtyard Cafe by OWL is a comfortable place to take a rest if you are tired out after making your way around National Gallery Singapore.
For parents with young children, the Courtyard Cafe also has baby chairs and a ramp leading down from the café to street level make it easy to manoeuvre a stroller around.
Courtyard Cafe by OWL at National Gallery Singapore
Location: Supreme Court Wing, National Gallery Singapore
From indoors, it can be found next to the former holding cells. From the street, enter by the Parliament Place Entrance
Opening Hours: Sunday to Monday – 9 am to 7 pm; Friday & Saturday, 9 am to 8 pm.