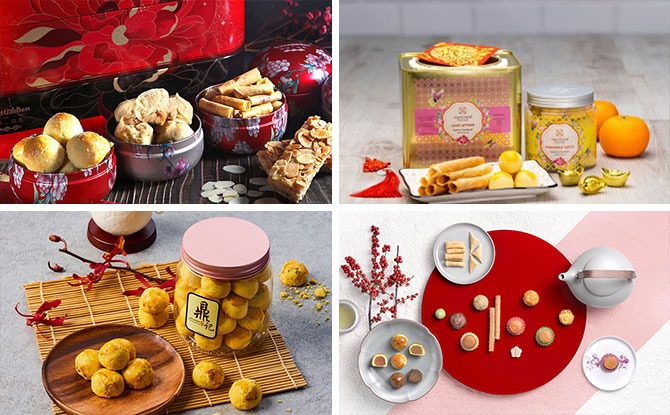 Chinese New Year in 2021 falls on Friday, February 12, and it will be the time where all who celebrate will welcome the Year of the Ox. As with all celebrations, it isn't quite complete without goodies to share! Here are some places that you can get your Chinese New Year Goodies from.
---
Chinese New Year Goodies
Bread Garden
With a mix of traditional classics such as pineapple tarts, old school almond cookies and signature macadamia buttery cookies, as well as innovations like spicy shrimp rolls and mala cookies, there's sure to be a CNY goodie at Bread Garden just for your taste buds! Bread Garden's Chinese New Year goodies are also halal-certified, so Muslim friends and family can join in on the festivities too!
---
Pan Pacific Hotel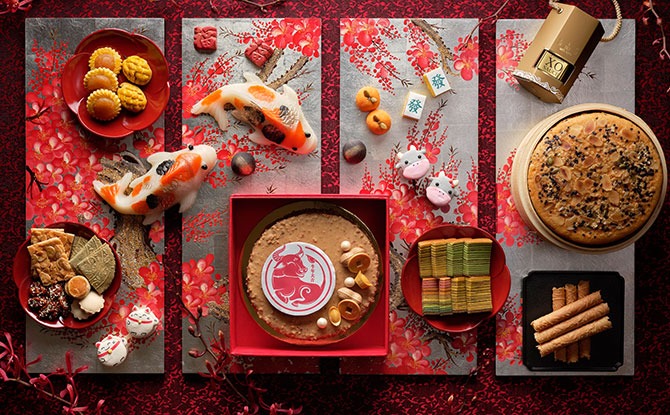 This year, Pan Pacific hotel is bringing in a line of Chinese New Year goodies with old favourites and new delights. Back by popular demand is their Signature Caramel Walnuts with Sesame Seeds, Pineapple Pastry Combination and Koi Fish Nian Gao. Customers can also enjoy original creations such as the new Prosperity Brown Sugar Peanut Cake and Cantonese Sponge Cake with Fragrant Almond Flakes. They are also offering hampers that you can get as gift sets.
---
Kele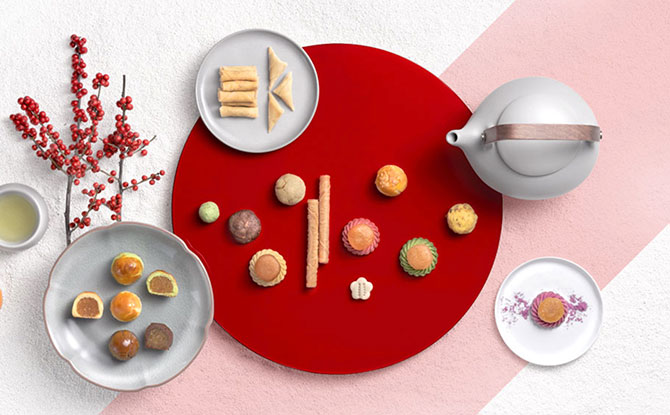 Other than their delicious rolls and mooncakes, KELE's Pineapple Tarts are also a popular item on the table at Chinese New Year gatherings. This year, their signature pineapple tarts are available for order in its original flavour and with more unique flavours such as Rose, Matcha, sweet potato and Cocoa. Other Chinese New Year goodies from them include Chicken Floss Rolls, Love Letters and Kuih Bangkit. Order your Chinese New Year goodies early to get a 10% discount!
---
Ding Bakery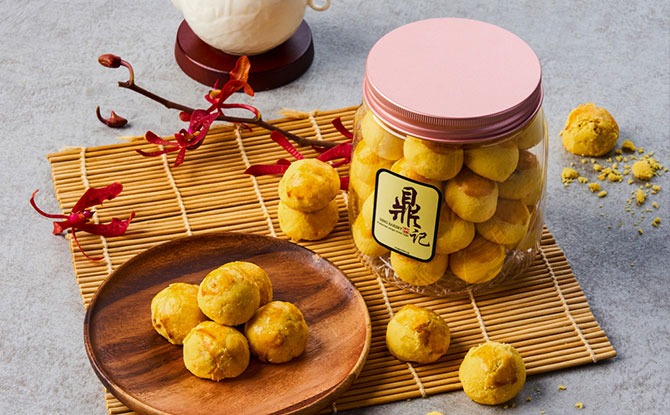 Voted the #1 pineapple tart in 2020, Ding Bakery prides themselves in their best selling Award-Winning Premium Melt-in-Your-Mouth goodies such as pineapple tarts, pineapple tart balls and kueh bangkits. Other items to check out include Golden Egg Roll Love Letters, Premium Honey Chicken Floss Crispy Crackers and Premium Crispy Salted Egg Seaweed POpiah Crackers.
---
Poh Guan Cake House
Specialising in old school pastries and treats, Poh Guan Cake House is an old school shop located in Chinatown. You can find their store near the Hong Lim hawker centre, along the same stretch as SKP and DBS Bank. Other than traditional tarts such as pineapple tarts and kueh bangkits, they also serve more "modern" Chinese New Year goodies such as salted egg fish skins and potato chips. They are also on Food Panda so you can order freshly baked Tau Sa Piah right to your doorstep!
Address: Blk 531 Upper Cross Street #01-57 S050531. We are just directly facing the
---
Bee Cheng Hiang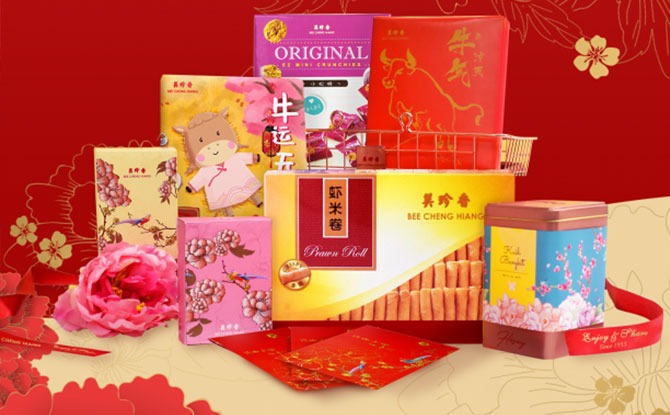 Everyone knows the signature snack in almost every household during the Chinese New Year! Bee Cheng Hiang is offering a whole variety of CNY snacks and they also have a series of hampers that you can get to ensure that you get to try a little bit of everything this month! Each hamper can contain items such as Sliced Pork, Crispy Chicken Roll, Prawn Roll Box, EZ Mini Crunchies, Kueh Bangkit, Mini EZ Chilli Pork and of course, red packets as well!
---
Bengawan Solo
Bengawan Solo is no stranger to any of us and they too have Chinese New Year goodies up for sale! Packaged in colourful tins adorned with pretty Batik motifs, get some sweet and savoury treats infused with Asian flavours and textures from a wide range of cookies to suit every palate. Choose from Macadamia Sugee Cookies, Almond Cookies, Love Letters, and Kueh Bangkit (Coconut Cookies), just to name a few.
---
Harri Anns
HarriAnns is a well-established Peranakan bakery store in Singapore which also bakes CNY goodies. Other than delicious Chinese New Year goodies such as signature pineapple tarts, mala cookies, nasi lemak cookies and more, they are also offering an exquisite gift bag with an auspicious Chinese woven knot filled with a selection of snacks!