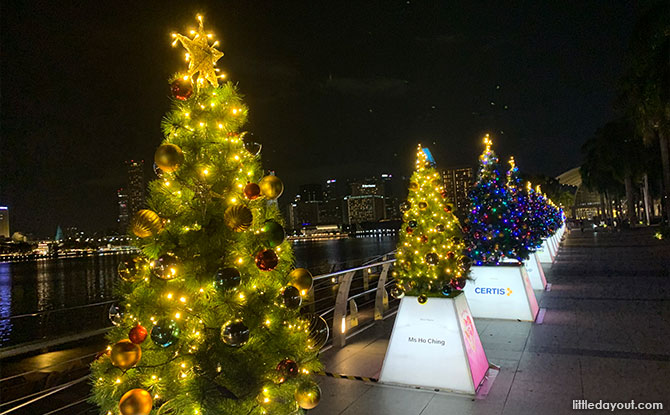 Walking along the Marina Bay Waterfront Promenade, you will come across 30 Christmas trees – some traditional while others of more innovative design. These are part of the ChariTrees 2022 initiative.
Now in its 12th edition, ChariTrees 2022 is support of three charities – #Engage initiative by TRCL, Samaritans of Singapore (SOS), and SPD. These charities address causes that have become more urgent in the past two years: availability and accessibility of physical and mental health services and resources for children and youth confronted with the digital divide.
---
ChariTrees 2022: Supporting Three Charities
This year's fundraiser will benefit three charities – SOS, the #ENGAGE Initiative (by TRCL) and the SOTA Endowment Fund.
---
-- Story continues below --
SOS carries out intervention and suicide prevention services, the #ENGAGE Initiative aims to promote digital inclusivity among children and SPD seeks to enable people with disabilities of all ages to be as independent and self-reliant as possible.
Donations to these charities can be made through Giving.sg.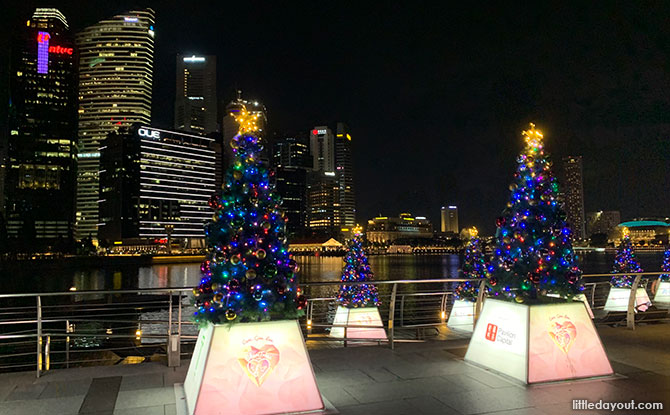 ChariTrees will be at the Marina Bay Waterfront Promenade is now on till 26 December 2022.
Discover more places to view Christmas lights in Singapore.