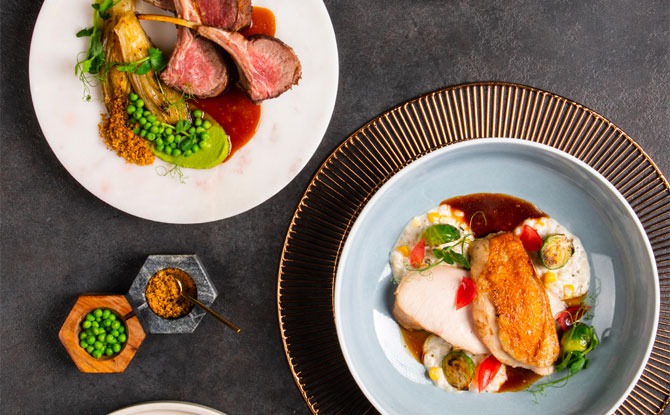 Celebrate with Changi Airport's food delivery service, Changi Eats, as it marks its first birthday with a generous giveaway of popular food items every day from now till 27 September. Diners can look forward to free items daily with every Changi Eats delivery order over $50, including Tai Cheong Bakery's egg tarts, gyozas from Tsuta Japanese Soba Noodles, and many more.
Bubble tea fans and dessert lovers can also rejoice, with free bubble tea and refreshing desserts to be given away from Nine Fresh, CHICHA San Chen, Chun Yang and more. Fastest fingers first as there are 30 free redemptions for each item daily.
---
Five cravings, one delivery and 15% off all self-pickup orders
There are many partners on Changi Eats ensuring that diners are sure to satisfy their craving for almost any cuisine. Customers can mix and match up to five different F&B outlets in one checkout or order in advance if there is a special occasion. Self pick up orders can enjoy a direct 15% off the total order with no minimum spend.
---
15% off Paradise Group
From now to 30 September, diners who are craving Asian dishes such as steamed dumplings, fried rice with crispy pork chop, la mian noodles and more can enjoy 15% off when getting it from Paradise Group.
---
Coupon Codes for Changi Eat Orders $50 and above
Diners who are making orders of $50 and above can get free delivery and up to 20% discount when you pay with Mastercard and use the following codes:
Use code 'MC50FREE' for free delivery with $50 minimum spend
Use code 'MC12OFF' for $12 off with $80 minimum spend (15% off total bill)
Use code 'MC18OFF' for $18 off with $100 minimum spend (18% off total bill)
Use code 'MC30OFF' for $30 off with $150 minimum spend (20% off total bill)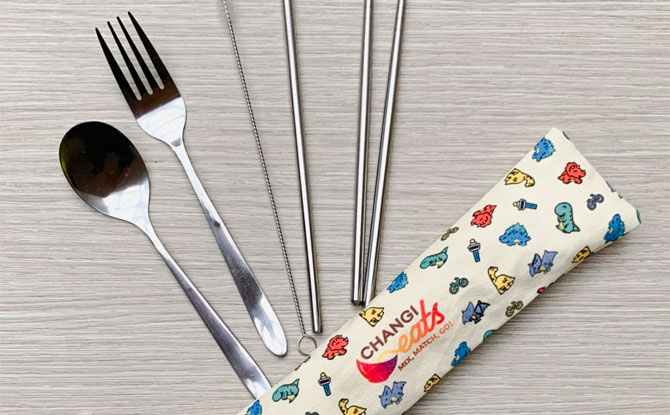 Any order above $50 from now to 27 September 2021 will receive a Dino pouch featuring Changi Eat's signature Dino prints and a 5-piece reusable cutlery set. Choose between a classic black or fun beige design and add it to cart for free.
Changi Rewards members can key in their membership number to earn points at the same time. The Changi Reward points are redeemable for a range of rewards from free parking to exclusive invites to Changi Airport and Jewel events.
---
Order an exclusive range of mooncakes with Changi Eats
Diners also have the option to pair their Changi Eats order with mooncakes this Mid-Autumn festival. Changi Airport has partnered with Mdm Ling Bakery to create a range of exclusive Changi Eats Dino Mooncakes. Each box comes with 4 mooncakes in unique flavours and playful colours with cute dinosaur designs, perfect for the family and for gifting your loved ones.
There are also a selection of traditional and snow skin mooncakes available for order from Crowne Plaza Hotel Azur, Kam's Roast, Lady M and Lavender Bakery at up to 30% off their regular prices.
Order your food from Changi Eats at the website here.