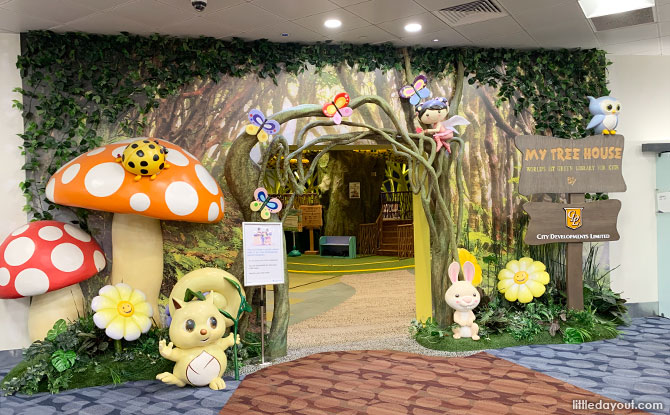 The Central Public Library and Marine Parade Public Library will undergo revamps  later this year as part of the National Library Board's ongoing efforts to rejuvenate the libraries in Singapore. During the revamps, library users can look forward to trying out some new services that will enable them to continue with their reading and learning.
---
Central Public Library Revamp (from 13 June 2022 to first half of 2023)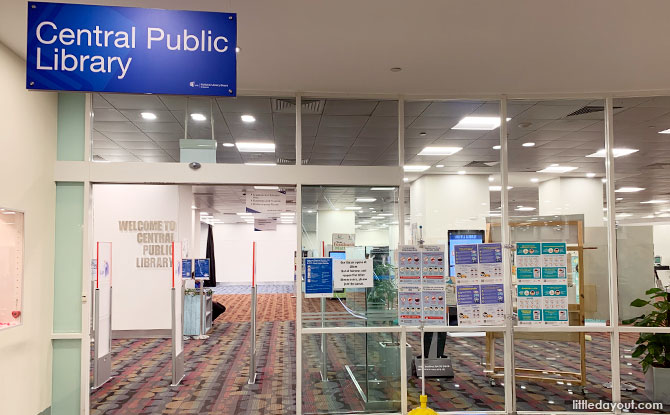 The Central Public Library at Victoria Street will be closed from 13 June 2022, and is expected to reopen in the first half of 2023. This is the first full-fledged revamp since the library opened in November 2005.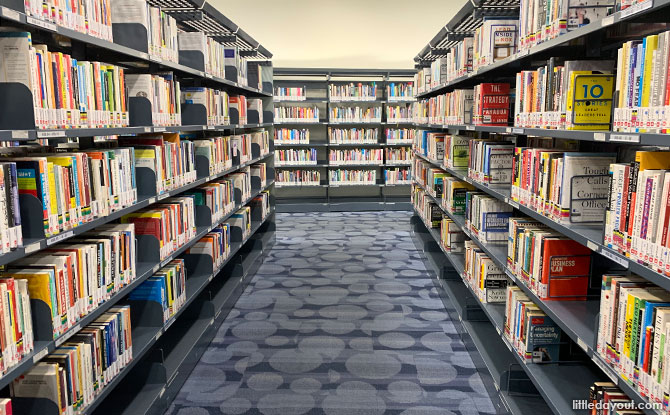 ---
-- Story continues below --
While the Central Public Library is closed for the revamp, patrons will be able to try out a new "Grab-n-Go" service.
Available from 18 May, the Grab-n-Go library will be located at the Study Lounge on Level 5 of the National Library Building. Library users will be able to simply grab a book or books of their choice, and their loan will be automatically recorded when they go past the gantry. They will be able to choose from 5,000 English, Chinese, Malay, and Tamil adult titles.
This will work by having a gantry that uses Ultra-High Frequency (UHF) Radio Frequency Identification to enable the detection and quick check-out of multiple items. The gantry will detect any books which a person is holding and prompt the user to scan their NRIC/ FIN/ MID or eCard in order to check out the books.
Only those with a valid library membership and with no outstanding fines and available loan quota will be able to borrow books.
The gantry will open once the patron clicks the screen to confirm the items loaned to them. They can simply walk through the gantry with the books thereafter.
If no books are detected at gantry, the flap of the gantry will open and the patron can exit.
---
Marine Parade Public Library Revamp (from 9 May 2022 to 2025)
The Marine Parade Public Library will be closed from 9 May 2022 as part of a broader rejuvenation plan of the Marine Parade Community Building. It will be closed for a longer period of time and is only expected to reopen in 2025.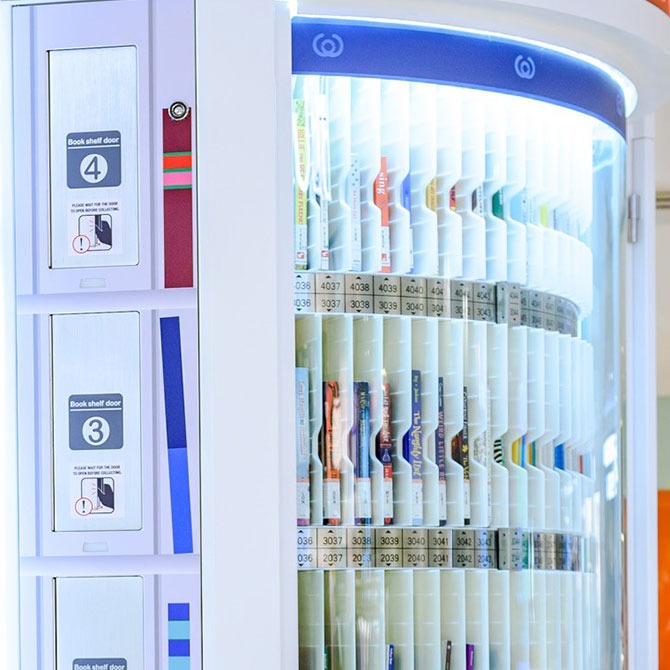 In place of the Marine Parade Public Library, from May 2022, there will be a 24-hr Book Dispenser outside FairPrice Finest at 6 Marine Parade Central, where the old Marine Parade Community Library used to be located from 1978 to 2000.
Marine Parade Public Library will be donating 1,200 pre-loved books to People's Association to set up a reading corner at Marine Terrace Walk Residents' Committees.
MOLLY buses which will be visiting two venues at the following timeslots:
Open space near Block 35 Marine Cres Ville (Marine Crescent Ville RC) – Every first Sunday of the month (except 1 May 2022) from 1 to 4 pm; and
Open carpark near Block 53 Marine Terrace (Marine Terrace Haven RC) – Every 2nd Sunday of the month (except 10 July 2022) from 9 am to 12 pm.
Other ways to access library resources include using eBooks and, for families with young children, The Little Book Box subscription service.